Anthony Davis was the thrust that elevated the Los Angeles Lakers to a championship back in 2020, but he soon became the very reason they had terrible seasons following their title reign. The Lakers forward has been recognized as one of the greatest players ever and one of the best big men in the league. But his injury prone self is the Lakers' kryptonite, so he has proven regularly every season.
Anthony Davis, now out for four weeks or possibly more injured himself once again during the Lakers vs Nuggets matchup on Friday. Since 2020, this has been a very common problem for the Lakers. He has not been able to remain healthy and fit. Despite having good strength, Davis' feet are extremely weak. This caused LA serious problems back in 2021 and even this year during the previous season.
Kendrick Perkins alarmed his audience as well as Anthony Davis stans about his terrifying tendencies. While on ESPN, he said, "I think we all have to start preparing ourselves for the rest of Anthony Davis' career to expect that every season that he comes in, he's going to be injured. He just has that type of body frame."
Following his comments, he assured that his words were not to put Davis down for being injury prone and less careful while on the court, but that it was just something people should expect from him henceforth. The Lakers were having a decent run with him present in their lineup. They had 12 wins and 16 losses while he was around.
Also Read: "Just shameful," Skip Bayless rips apart LeBron James, Lakers for letting the game slip down to last play against 12th seeded Wizards
Anthony Davis cripples the Los Angeles Lakers with a scary foot injury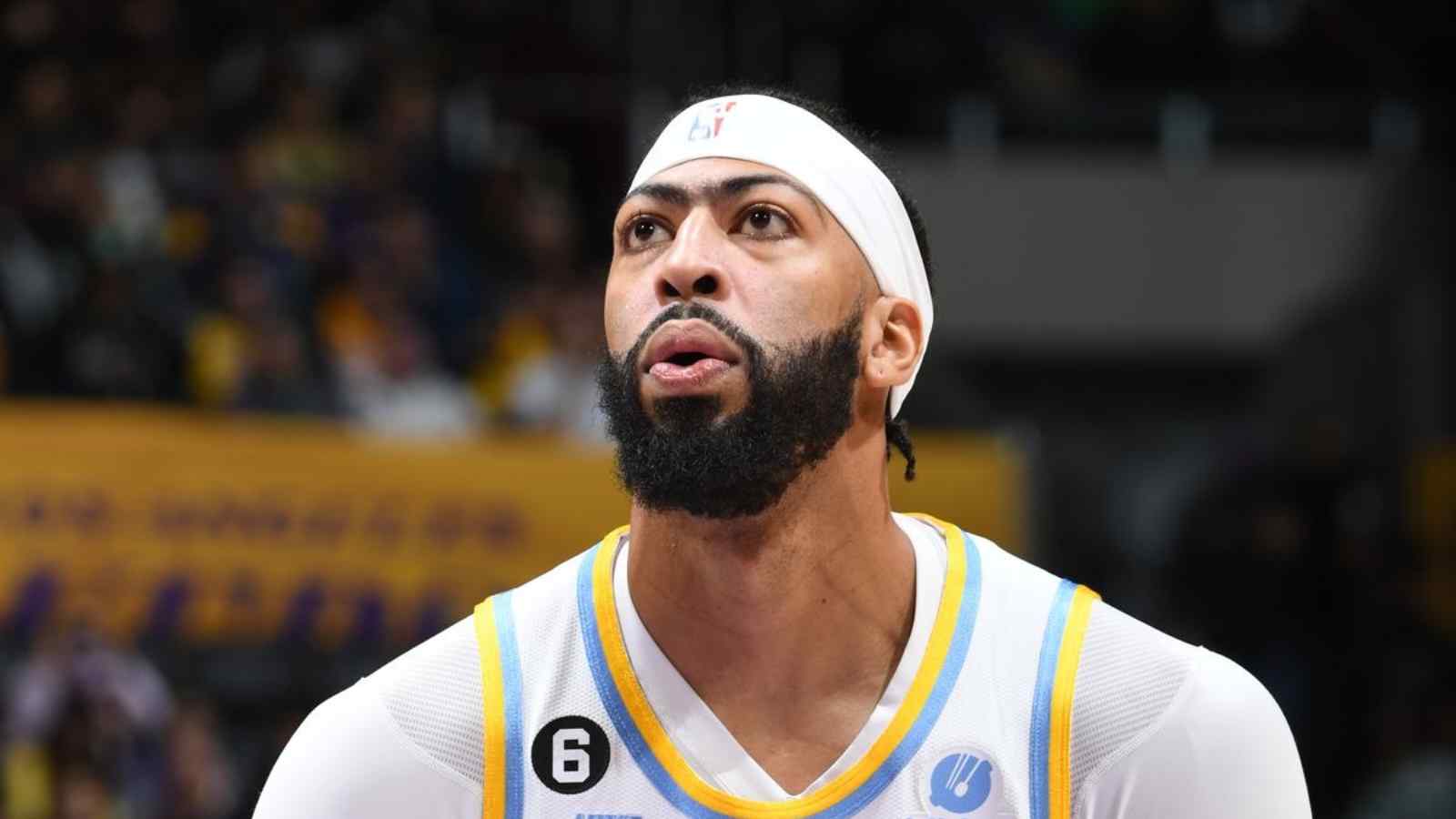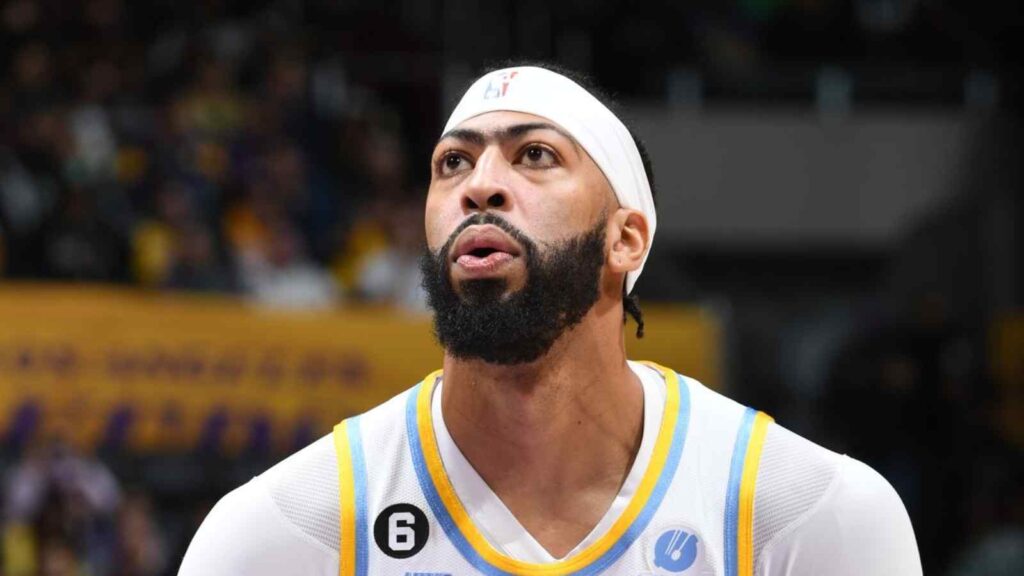 The Lakers were headed into one of their toughest matchups against the reigning MVP Nikola Jokic and the Nuggets. Unlike their opponents, LA is having a tough time staying consistent but all signs were positive as they were slowly starting to pick up pace. Unfortunately, Anthony Davis failed to deliver and succumbed to yet another injury which could cost them this season as well.
According to the NBA Insider Sham Charania, Anthony Davis was initially expected to miss a month's time of basketball with the Lakers. But that quickly tool a turn for the worse when he announced that AD will be out for an indefinite amount of time. This injury is detrimental to the Lakers as it could cost them another season. Having figured the Russell Westbrook situation and only just picking up momentum, this puts them ina tough spot.
Davis led the team with 27.4 points, 12.1 rebounds and 2.6 assists per game. He was their leading scorers this month and also carried them to a fairly decent record. Now, they are left with LeBron James, who is still putting up great numbers but cannot play defense as well as AD. James averages 27 points, 8.5 rebounds and 6.5 assists per game. 
Also Read: "He's not gonna grow" Paul George and Tyronn Lue reveal the ULTIMATE plan they used to shut down Patrick Beverly during Lakers-Clippers
Also Read: "The most likable thing about the Phoenix Suns honestly" – Fans pleased by Monty Williams paying respect to Rockets Coach Stephen Silas, dealing with tough times after father's demise
Do follow us on Google News | Facebook | Instagram | Twitter