In a thrilling 140-137 victory over the Utah Jazz on Sunday night in Salt Lake City, Kevin Durant led the Phoenix Suns with 39 points and took command of the game during a crucial stretch of the second overtime session. Kevin Durant appeared to foul Lauri Markkanen on the final play of the game. But a coach's challenge overturned the foul call, giving the Suns their seventh victory of the year.
The Suns player's social media feed is a must-watch for all fans because of his savage moments on the platform. Early on Monday, Durant responded to a critic with yet another vicious outburst. Inquiring about the contentious call made during the Suns' double-OT victory in Utah, beat writer Andy Larsen raised doubts. Lauri Markkanen, a Jazz All-Star, made the game's final shot with Durant in it.
Kevin Durant, channeling his inner Kanye, replied:
I guess we'll never know.
As was to be expected, the Suns' victory in the game, despite the controversial overturned call, drew a lot of criticism on social media. Durant was the key person who benefited from that moment, and he received a lot of hate. In response, he said that he received a call about his reputation and that the outcome would have stayed the same if Markkanen had been fouled Durant instead.
The Suns prevailed for the second time in three nights in Utah behind 26 points and eight assists from Devin Booker, who also dished out two free throws in the closing seconds of the second overtime. Markkanen scored 38 points and pulled down 17 rebounds in an incredible performance for the Jazz.
Kevin Durant made history against Utah Jazz
Durant advanced on the all-time rebounding list during the game, creating another NBA history. With 7,045 career rebounds going into the game, Durant has now surpassed Hall of Famer Kobe Bryant (7,047) for 112th place on the list. Olden Polynice will be the next player Durant passes (7,110).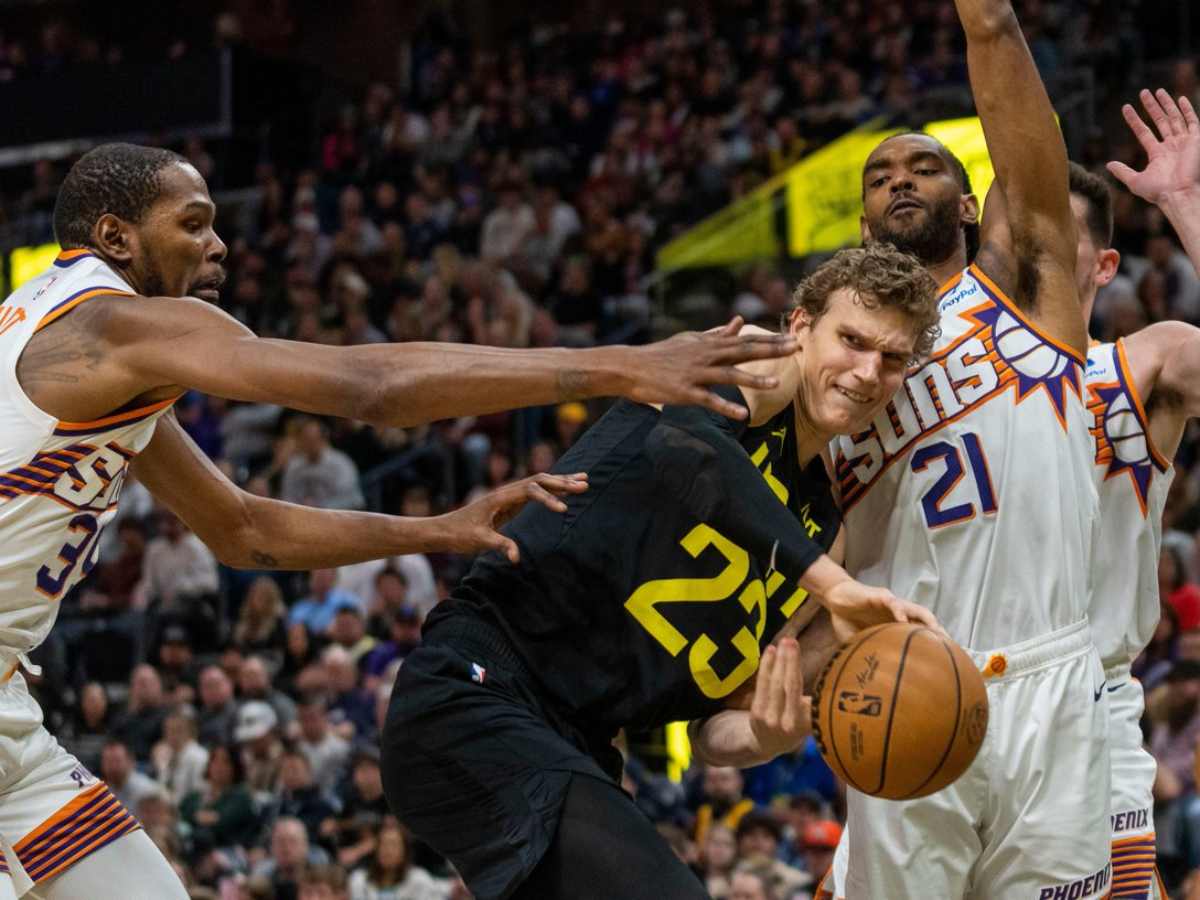 Durant finished with 39 points, 8 rebounds, and 10 assists on Sunday. In addition, he had two steals and two blocks each. The Suns won their seventh game of the season thanks to an outstanding 14 of 27 shooting performance by Durant, which included four of nine three-pointers.
With 12 games under his belt, Durant averages 30.8 points, 7.2 rebounds, 5.1 assists, and 1.1 blocks per game. He also shot 50.0% from the three-point range and 52.9% from the field.
In addition to playing for the Brooklyn Nets, Oklahoma City Thunder, and Golden State Warriors, Durant is currently in his fifteenth season in the NBA. His averages for the career are 4.1 assists, 1.1 steals, 1.1 blocks, 7.1 rebounds, and 27.3 points per game.
In case you missed it: