In addition, during that Sunday night, when the Los Angeles Lakers were playing against the Houston Rockets, Dillon Brooks played his part once more trying to thwart LeBron James. However, James played a strong game against him as was to be expected, as the Rockets lost yet another away game.
After the match, when asked whether he and Brooks were rivals, Japanese-born forward of the Lakers, Rui Hachimura joked about Brooks. He stated that the seventh-ranked Lakers also beat the second-seeded Grizzlies alongside James scoring so many points in that playoff series. Dillon Brooks shut down Lebron's scoring to 'just' 18 points in the Lakers' season-opener match against the Rockets; however, LeBron once again proved that he is at a higher level than Brooks.
Hachimura stated:
I don't know what's the beef between those two guys, I know they've been doing it for a while now, especially last year in the playoffs. For LeBron, it's nothing. It's actually good for him. He needs that motivation. It brings him more into the game. As you guys have seen, whatever (Brooks) is doing, it doesn't do anything to (LeBron). He scores more, he gets rebounds more and we're winning. Dillon Brooks, he just wants to be part of his legacy.
It's vague why they are at loggerheads with each other, but it seems LeBron James is motivated by it. James manages to overcome Brook's interventions. He scores more points, and rebounds, and leads the team to win. It seems as though Brooks just wants to keep James' tradition.
LeBron James shines in Lakers' victory: Scores 38 points
On Sunday night, LeBron James was the leading scorer in the club's effort; he managed to convert 14 out of his 19 shots, including a decisive free throw with 1.9 seconds left on the clock. In just over half an hour of effective action, the 38-year-old Lakers' veteran also grabbed 6 boards, dished out 8 assists, and recorded 3 thefts.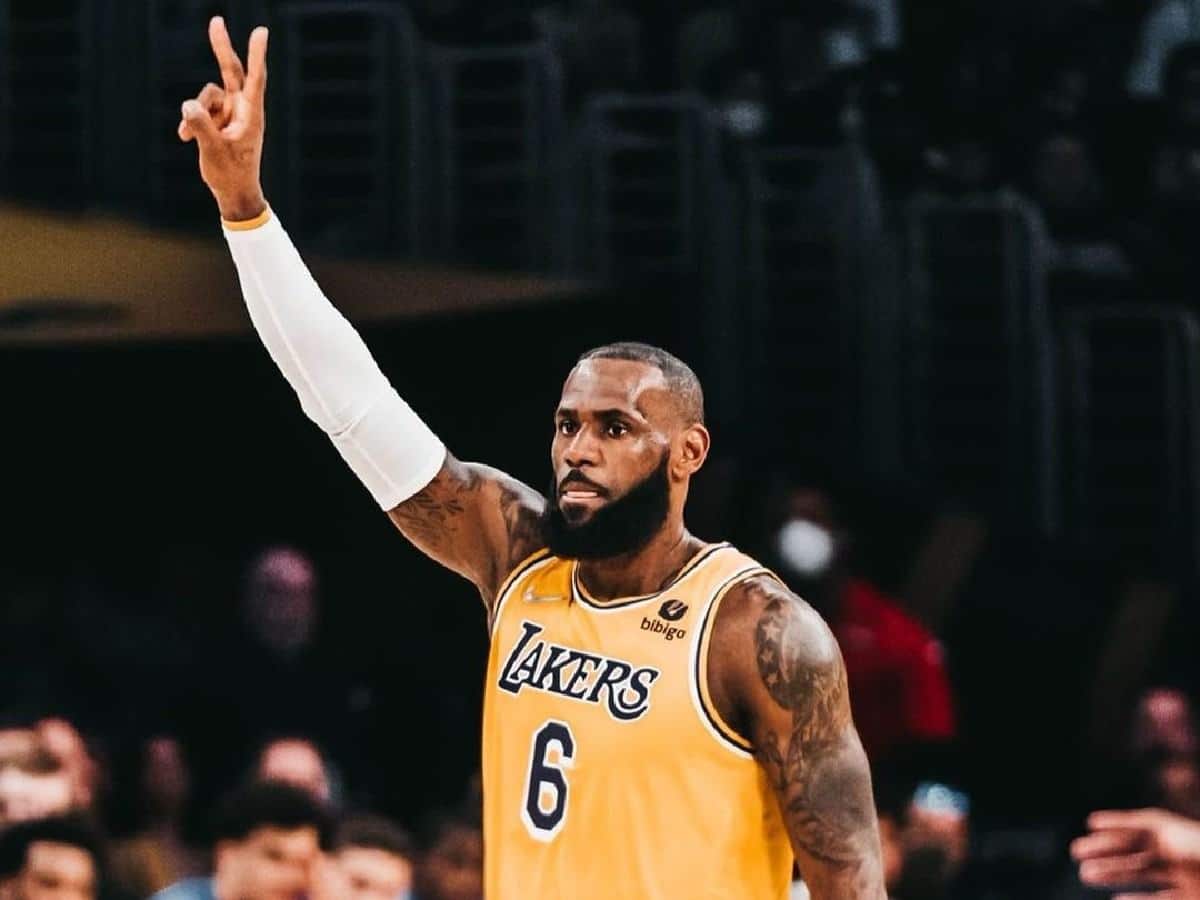 Predictably, Brook tried to come on to Bron. In addition, although they put light upon James, his "too small" party as well. It is at this point that the Villains got their first technical foul of the season and 7th as Lakers because when James' antics caused him to push on the third quarter, the greatness of the Chosen One was not affected in any way. If not, it must have, at least energized him.
In case you missed: