Star point guard Kyrie Irving consistently captivates fans with unparalleled ball-handling, scoring finesse, and clutch performances. He has showcased a captivating display in the past five games with the Dallas Mavericks. Presently, the Mavericks boast the fifth-best record in the Western Conference, securing victory in nine out of the 14 games played this season.
He has averaged 24 points, 4.1 rebounds, and 6.6 assists this season for the Mavs in 10 games and an average of 32.9 minutes. He also has a 47.3% shooting, including 51.3% from 3-point range. His partnership with Luka Doncic has made the Mavs stronger as the Dallas Mavericks now have another great ball handler and scorer other than Doncic

Against the Milwaukee Bucks, he had 39 points, four rebounds and six assists. Against the New Orlean Pelicans, 17 points, two rebounds, and six assists. 35 points, 6 rebounds and 7 assists came against the Pelicans again. 27 points, six rebounds, and three assists against the Clippers. Finally, he scored 22 points, four rebounds, and five assists against the Toronto Raptors.
Since linking up with the Mavs, he has maintained a high level of consistency that he's known for. He's performing at his best, not just with Doncic, but with all of his teammates. The Mavericks are forming a cohesive team dynamic throughout their roster, engaging in a selfless style of basketball.
[related_section] "Can't guard a goddamn camera stand" – Kyrie Irving, NOT Luka Doncic, is the Mavericks' best player, argues former Nuggets star [/related_content]
Kyrie Irving's monstrous stats cause frenzy on social media
Kyrie Irving's stellar performance in the last five matches captivated X. Moreover, fans and analysts have savored what he has brought to the Mavericks this season. During this period, he has averaged 28.0 points and 5.4 assists. Furthermore, his shooting percentages are impressive: 51% from the field, 49% from beyond the arc, and 90% from the free-throw line.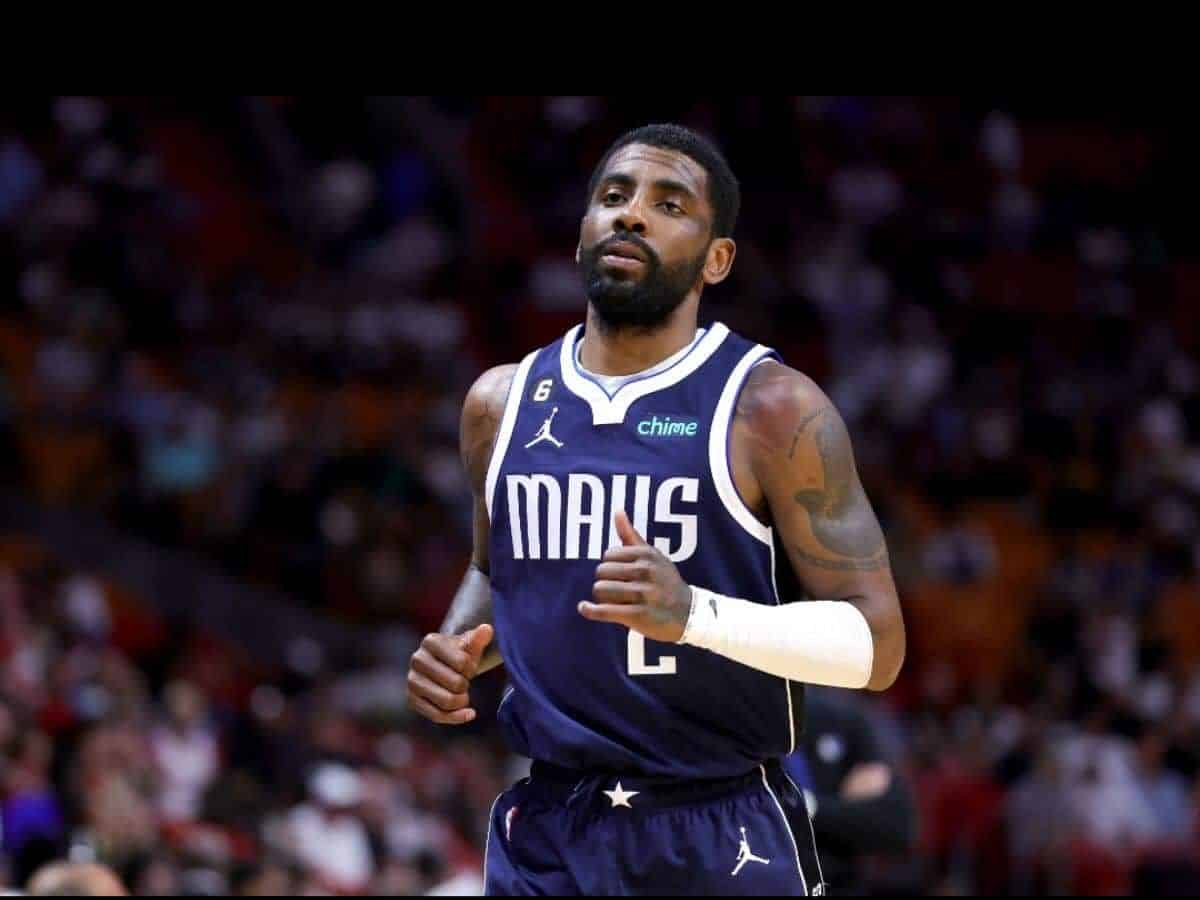 This is what the fans had to say:
Kyrie Irving's recent performance boosts the Mavericks by adding a dynamic offensive threat. His scoring ability and ball-handling ease pressure on Doncic, creating more opportunities. Irving's experience fosters a positive team culture, enhancing both the team's performance and Doncic's growth as a player and leader.
In case you missed it: