Kyrie Irving is considered as the player with the best handles in league, one thing he cant handle is Stephen a Smith and his disrespect towards him. Kyrie is argued as the best in the history of basketball when it comes to handles, alongside Allen Iverson. Kyrie became a superstar of the league for his quickness, agility, handles and shot making. The Brooklyn Nets had one of the most nightmarish seasons, with catastrophes on and off the court, as the Nets were swept off their feet by The Boston Celtics in the first round of playoffs, concluding their disappointing season and a disastrous postseason, far below preseason hopes and expectations.
At the fore of that disappointment and mockery are Kevin Durant and Kyrie Irving, the star leaders of a club, that on paper could have reached The Finals. Last January, they brought James Harden to the already existing duo of Kyrie Irving and KD. This year, they were forced to trade him, as they plummeted from the #2 seed to barely getting a play-in spot, and got swept in the first round. All this has led to people questioning the future for the Brooklyn duo, with Stephen A Smith emerging as the main Kyrie crtitic.
Also Read : "Why does she give him a chance again" Khloe Kardashian hangs…
"What are even you talking about ?" – Kyrie Irving is fed up of being Stephen A Smith's target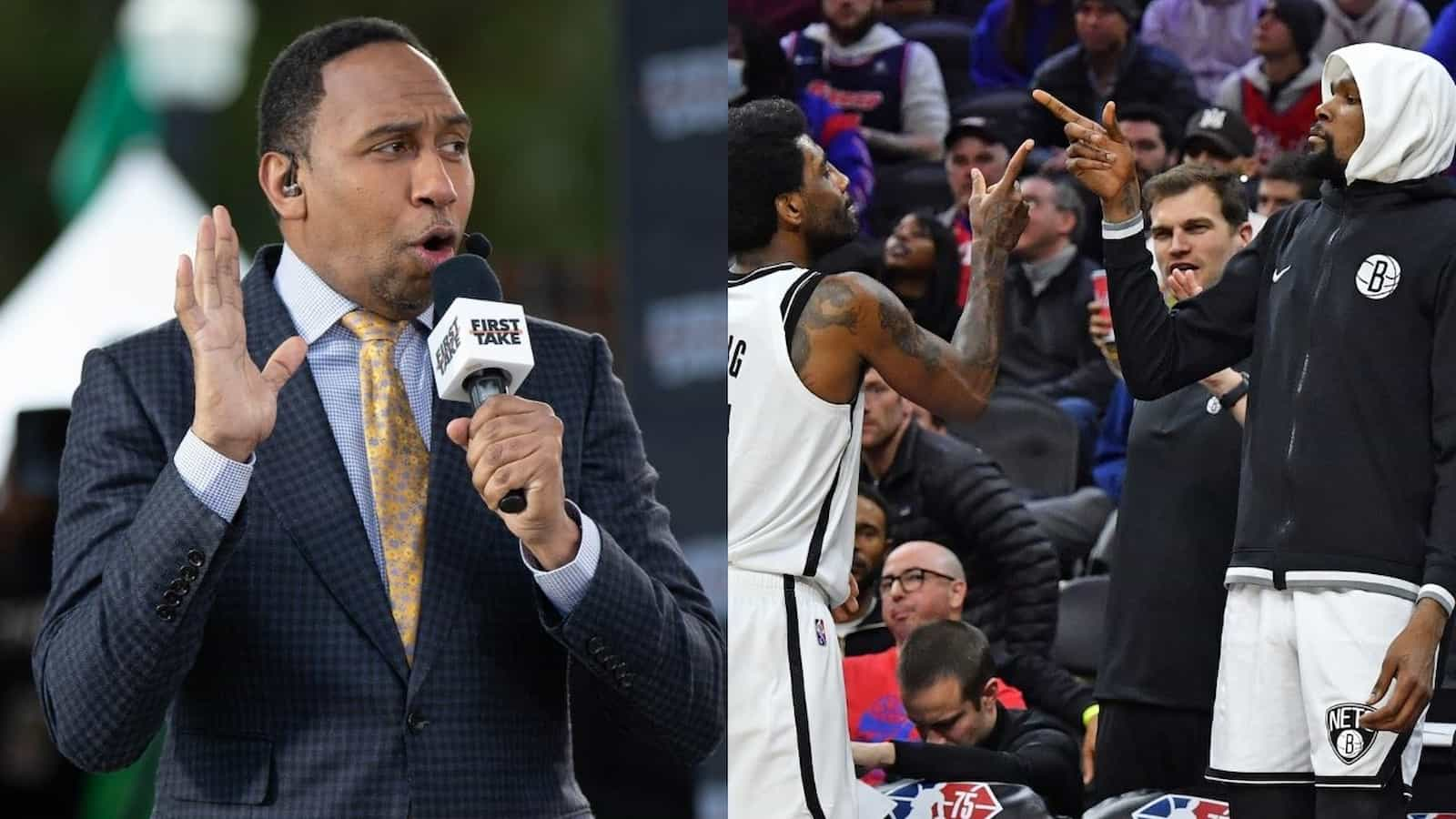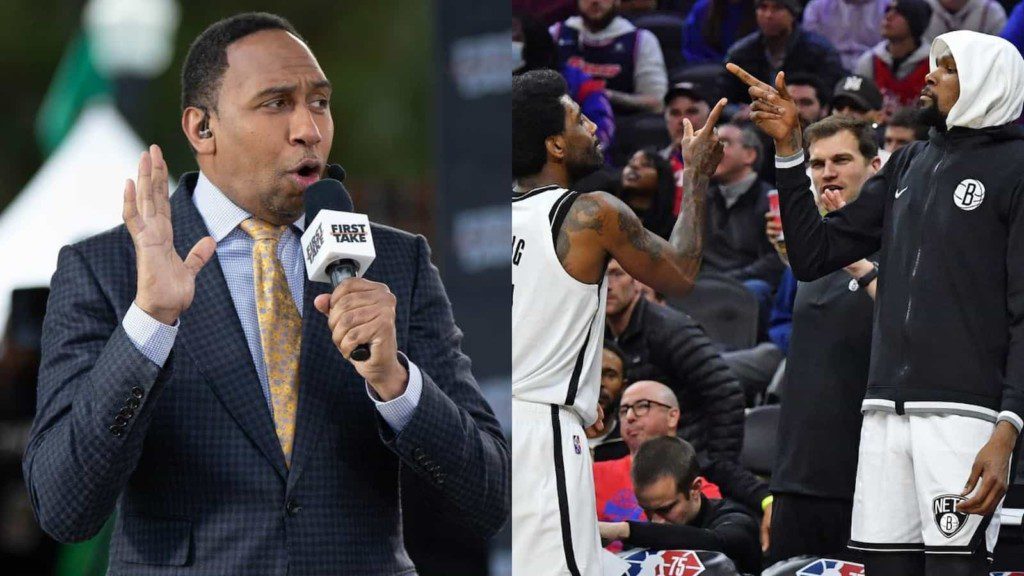 Ever since the 2021-22 season began, Stephen A. Smith's criticism or opinion over Kyrie Irving hasn't stopped or halted. Even when the Brooklyn Nets have been thrown out of the playoffs by the Boston Celtics, Irving seems to not drag himself controversy. Perhaps this time on the other end was sports media personality Stephen A. Kyrie Irving has been the most trolled and criticized player throughout the season. As he decided to stay firm on his decision of not getting vaccinated. Due to his decision of staying unvaccinated, he was ruled out from playing basketball in the league due to New York City's vaccine mandate.
Kyrie Irving failed to lead the Brooklyn Nets past the first round of the playoffs this season. The whole scenario surrounding the team had been extremely upsetting considering the amount of the hype that was created on them making a title run once they had a full roster, but it was a complete hundred and eighty. Smith catalogued several of the controversial decisions and statements Irving has made throughout his career, from leaving Boston after promising fans he would stay, to leaving Cleveland and later admitting he wronged LeBron James.
The Big 3 of the Nets, consisting of Kevin Durant, Kyrie Irving and James Harden played just 16 games together, making it hard to cash in fully on their names. Durant missed a quarter of this season due to a knee injury, Irving missed nearly two-thirds due to his refusal to get vaccinated, and Harden demanded a trade — one that brought back Ben Simmons, who still hasn't played.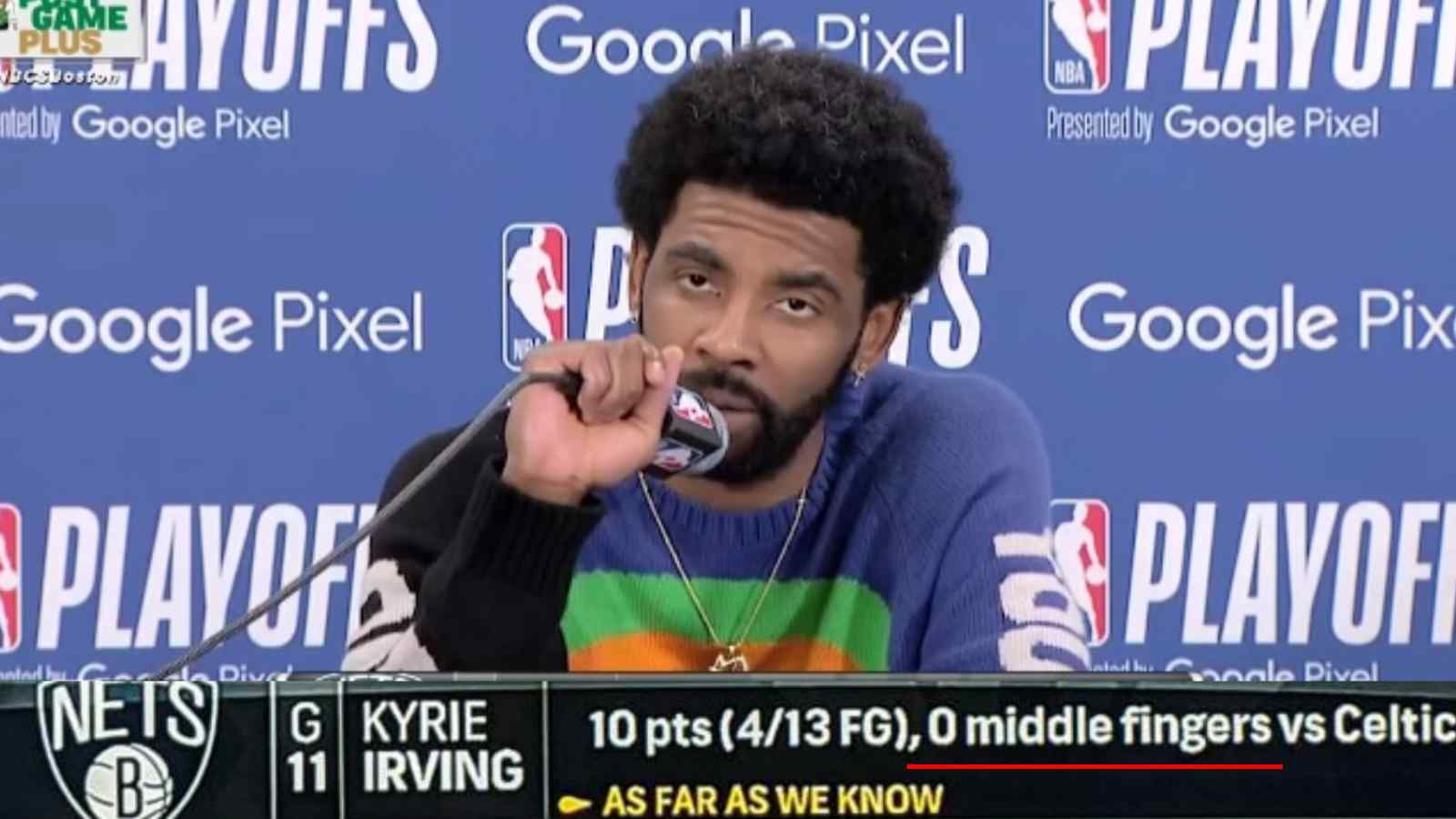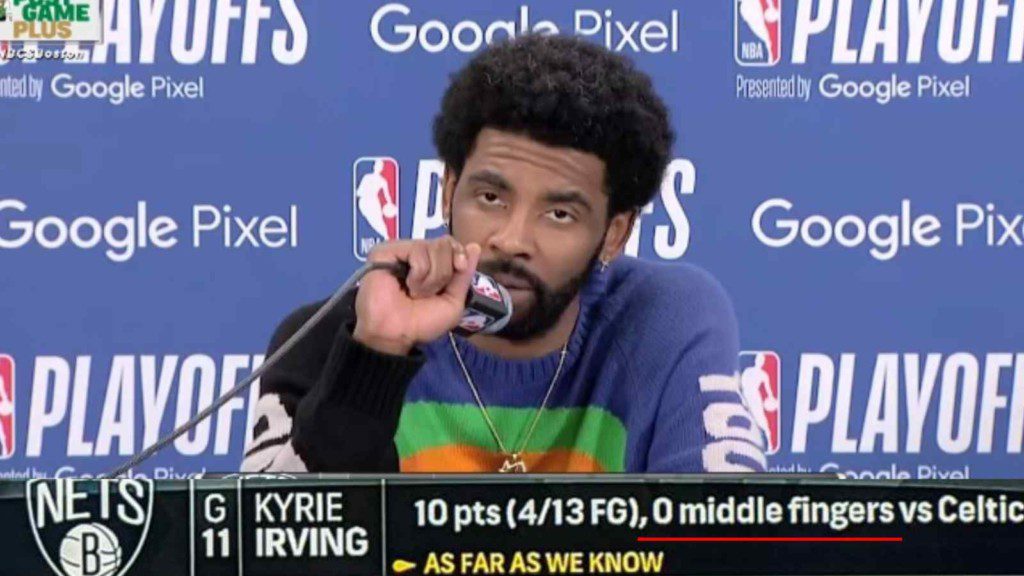 Kyrie Irving is a superstar, but over the years he has used excuses to not play in basketball games. While he is one of the most gifted players we have ever seen, his love for basketball does not seem to be as strong as it should be for a player of his caliber. Kyrie has taken breaks from games because of social justice issues and even stated personal reasons to go and party at his sister's birthday party. Something that Stephen A Smith has disliked for a long time in him, he has voiced his discontent multiple times, including when Kyrie discredited the media in April.
"You can try to paint this issue, Kyrie, as anything you want to. What it comes down to is you don't want to show up to work. You want to do what you want to do, when you want to do it, how you want to do it, while you got your hand out for someone else's money. And then when you get called on it, we're the peons. We're the ones who are puppets. So before you excoriated us. Now you're pitying us. Because you want to highlight the puppet masters who you are worth billions to. You're not worth billions, bro. Millions, yes. Billions, no. That's delusional. You gave that up years ago."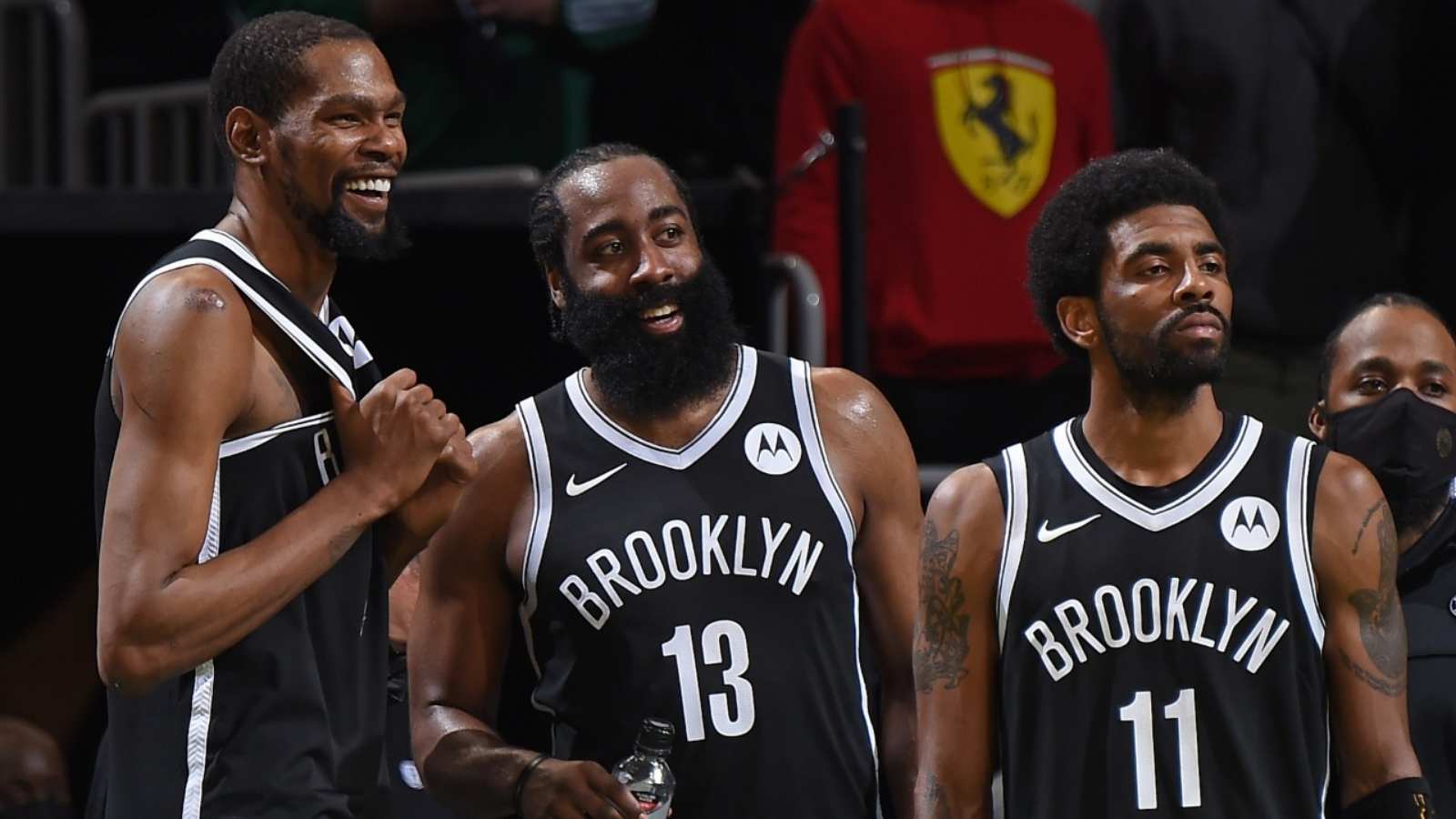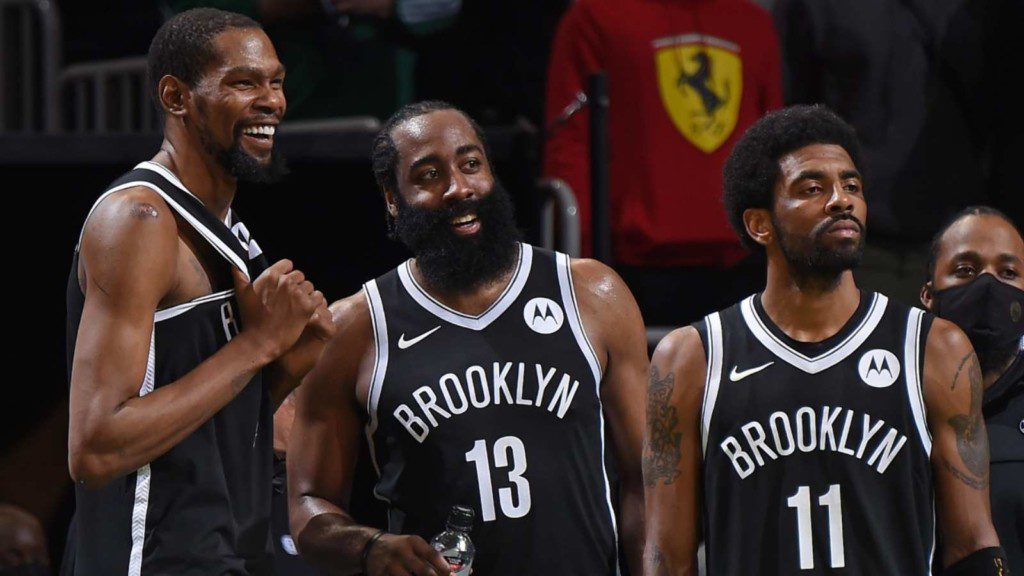 Kyrie has also recently ranted on his Instagram Live after Smith called him "the most selfish player ever", asking him what is he even talking about. "
"That's the weirdest thing, what are you talking that's just weird. Oh my I prayed, I sit with God, I sit with our creator, I don't have to sit with the cool kids club, I don't want to be accepted by these communities of people that want you to live by their standards, I am not your savior you must save yourself"
It's certainly a triple-double of problems, problems and more problems for the Nets as they face plenty of questions financially and technically. From figuring out a way for the team to get over the lows and win a championship, the team also has to take care of the business side and make sure they can continuously support the franchise financially to keep competing in the future. As for Kyrie and Stephen A Smith, their 1v1 duel continues into the postseason.
Also Read : "The gap between them is the Grand Canyon" Colin Cowherd eliminates…
Also Read : "He got so lightskinned…I couldn't see him in the series" Fans…