Kyrie Irving is one of the greatest ball-handlers and finishers this generation has ever seen. An absolute wizard with the ball, Irving is infamous for crossing over his defenders and snatching their ankles. A good move however, needs to be followed by a good celebration. In a shoot with the Dallas Mavericks, Irving has just revealed his latest one.
Irving said in the shoot that his fans wanted him to have his own celebration for quite some time. The celebration involves him miming a bus driver strapping on a seat-belt. According to him, he'll use the move whenever he puts a defender on skates. The significance is that he's acting as a school bus driver, and the move depicts him taking his defender to school.
To the unversed, taking a defender to school simply means that the player has successfully beat and sometimes humiliated the defender who was guarding him. Irving's new celebration attempts to demonstrate exactly that.
Fans have long since asked Irving to make his own signature celebration, and even NBA legend Charles Barkley asked him to come up with one. Irving has name the move the 'Bus Driver' for obvious reasons. Hopefully, Mavericks fans get to see him pull out the celebration soon as the regular season starts. The Mavericks have their first regular season game on 25th October.
Also Read: Jrue Holiday to Celtics trade details: Boston makes BOLD move and lands defensive juggernaut
NBA fans ridicule Kyrie Irving's new celebration
While Irving looked pretty happy as he unveiled his new celebration, it appears his fans weren't as pleased with what they saw. They made fun of Irving's celebration calling it corny and immature.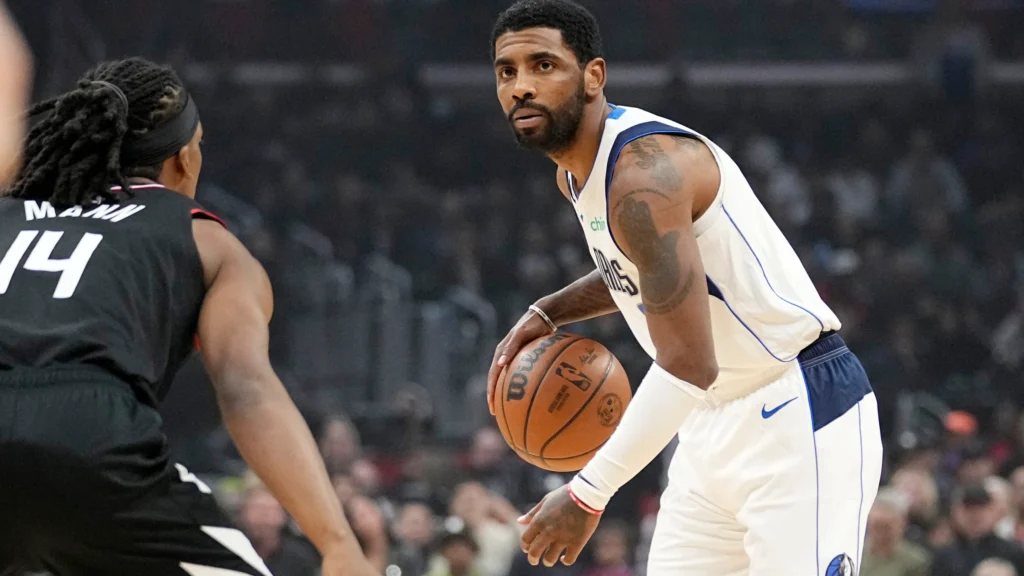 Many fans took to Twitter to express their displeasure with one user commenting, "How can a dude that is so no nice on the court be so painful corny off of it?" Here's what else they have to say:
While the aesthetics of Irving's new celebration are up for debate, no one can doubt the beauty of Irving's on-court performance. Irving is considered by many to be one of the most artful players the league has ever seen. It is this mastery of his craft that makes him such a potent offensive weapon and made him one of the league's best. However, despite his individual brilliance, he has had little team success over the past few seasons. He will hope to change that going into this NBA season. Whether or not he is successful, only time will tell.
In Case You Missed: