Los Angeles Lakers owner Jeanie Buss stirred up controversy when she made a statement in the public eye, suggesting that there's a valid argument for Anthony Davis being considered the best player in the NBA during the 2022–23 season.
Buss believes that when Davis was healthy and on the floor last season, he was arguably the best player in the league,
"There's an argument to be made that he [Anthony Davis] was the best player in the NBA when he was playing," Buss said.
Anthony Davis had to sit out numerous games due to a foot injury, but when he made his comeback, he was a force to be reckoned with. In 40 games, he averaged 23.2 points, 10.2 rebounds, and 2.3 blocks per game.
Davis has made eight All-Star appearances and won one NBA championship. In 2020, he was also named the NBA Finals MVP. Although Davis has achieved a lot, there are not as many of them as some of the other elite NBA players. LeBron James, for instance, has won four NBA titles and four MVP awards in the NBA Finals.
Also Read: "I'm in JAIL" – Fed up Michael Jordan wanted to quit NBA after being 'used' by everyone
Nikola Jokic vs. Anthony Davis: A Statistical Comparison
Two of the premier players in the NBA are Nikola Jokic and Anthony Davis. Both possess exceptional talent and versatility, allowing them to make a significant impact on various aspects of the game.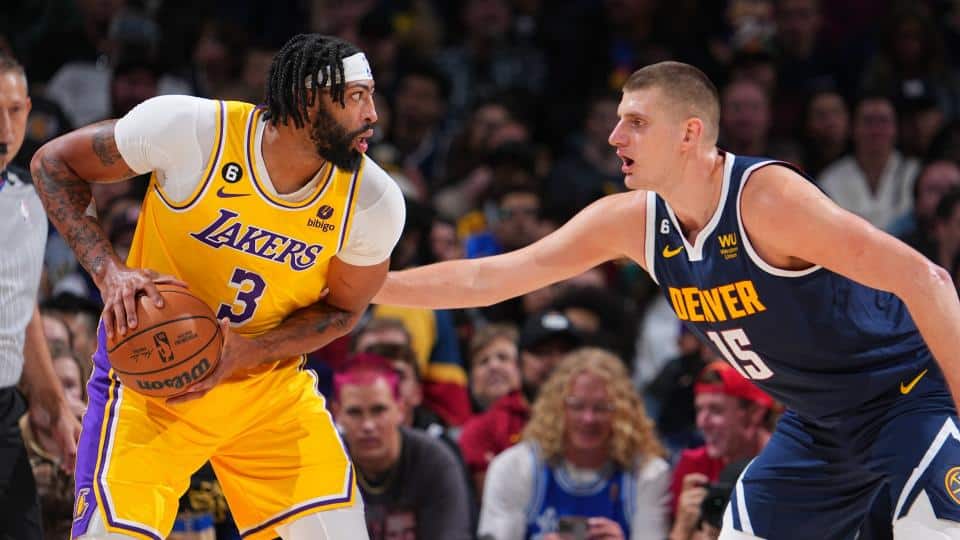 Indeed, there are notable differences between the two players. Davis primarily plays as a power forward, whereas Jokic occupies the center position. Davis excels as a defender and shot blocker, which is a strong aspect of his game, while Jokic is renowned for his unmatched offensive skills, particularly among NBA centers in the current landscape.
In the 2022–23 season, Jokic posted impressive averages of 24.5 points, 11.8 rebounds and 9.8 assists per game, making him a constant triple-double threat and a game-changer.
In the 2022–23 season, Anthony Davis maintained averages of 25.9 points, 12.5 rebounds and 2.6 assists per game. While he excels as a scorer and shot blocker, he doesn't possess the same passing and offensive IQ that Jokic brings to the table.
In conclusion, when comparing Anthony Davis and Nikola Jokic, it's clear that both are among the NBA's most talented and versatile players. They bring a wide array of skills to the game, each with their own distinct strengths and weaknesses. Ultimately, the preference between the two comes down to an individual's perspective and what specific attributes they value most in a player.
In Case You Missed:
Do follow us on: Facebook | Instagram | Twitter
Follow FirstSportz on WhatsApp Channel