LaVar Ball has always been one to forge his own path without caring what others think. While he has made some appalling statements at times, like saying he would beat Michael Jordan one-on-one, he is also somebody who has taken a lot of initiatives to set him and his sons up for success. One of those initiatives was the founding the Big Baller Brand in 2016.
The Big Baller Brand released their first product in 2017. It was the Z02, Lonzo Ball's signature sneaker priced at $495. While the brand was heavily advertised by his sons, NBA players Lonzo Ball and LaMelo Ball , it never really took off. One of the reasons was that Lonzo and LaMelo both suffered horrific injuries while promoting the shoes. Moreover, Lonzo, who wore the Z02s during his time with the Lakers had to undergo three different knee surgeries at the age of 25. Unsurprisingly, the Big Baller Brand slowed down a little, not producing or advertising anything of significance for a few years. However, it appears however, that LaVar Ball is back with his overpriced products. A few days ago, Ball announced that the Big Baller Brand would be selling pull-up bars for $1850.
6 days ago, LaVar Ball posted a video of his pull-up bar on the Big Baller Brand Instagram handle, captioning it as, "Small investment for someone you love." Some athletes were quick to post the news on their Twitter (X), with a former Olympic bronze medallist saying, "Lavar Ball is now selling Big Baller Brand exercise equipment. First up, pull up bars for $1850".
It appears that LaVar Ball is setting the stage for an apparent comeback of the Big Baller Brand. In fact, earlier in the month he had announced a new line of sneakers that would be produced by the Big Baller Brand. Additionally, it appears that they have begun with their manufacturing of sports equipment as well. Will this move set the base for a revival of Ball's brand? Only time will tell.
Also Read: "Now you see why Bron couldn't get any help in Cleveland" – Cavs executive Koby Altman's OVI arrest video surfaces online, NBA fans claim he was 'BEYOND DRUNK'
NBA fans heavily criticize Lavar Ball's fitness equipment
NBA fans were quick to take to Twitter to announce their displeasure regarding Big Baller Brand's fitness equipment. Many felt that it was way too overpriced at $1850, for a simple metal rod and said they could make a better product at home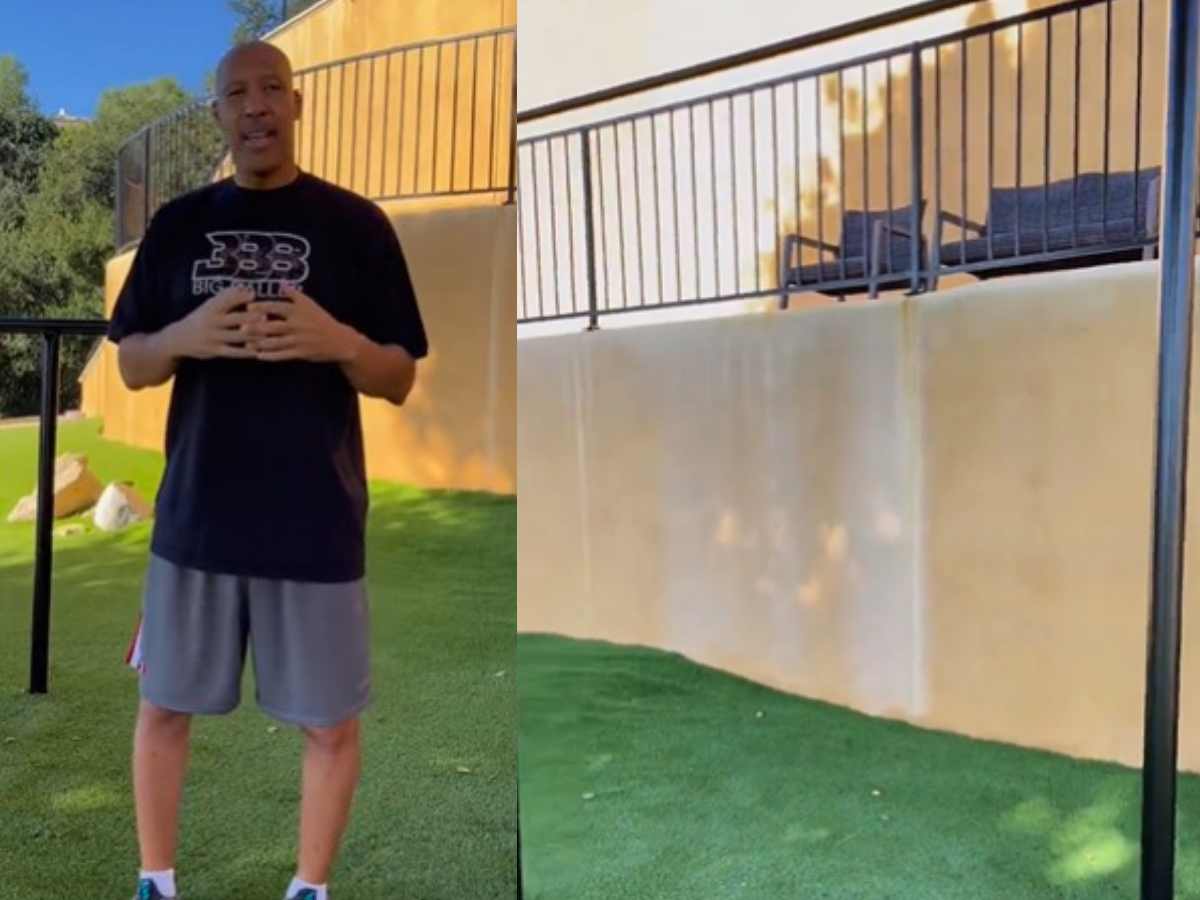 Additionally, users also said that the product might be of poor quality, Indeed some said that if the Big Baller Brand could produce sneakers that injured their ambassadors, it could just as well produce a cheap pull-up bar. Here are some of their reactions:
It is clear that the public is quite disappointed with the product LaVar has rolled out. However, all it takes is one influencer or personality to hype the product up for it to become a must-have. What remains to be seen is what further marketing measures will LaVar take to promote his products. Besides, it has been said that LaVar could sell ice in the North Pole and get away with it, so a pull-up bar doesn't seem too difficult to sell.
In Case You Missed It:
Follow FirstSportz on WhatsApp Channel