The Dallas Mavericks' Kyrie Irving has been one of the most discussed players in the past few weeks. Despite not being a part of the playoffs in any capacity, he has managed to create great unrest among fans with the talks of his trade. The 31-year-old vet has destinations boiled down to two, remaining at the Dallas Mavericks or moving to the LA Lakers. While he was seen courtside at multiple Lakers games, no one was precisely able to pinpoint where will the player take his talents next.
While Irving would expect a "Big Money" extension from the Dallas Mavericks, a reunion with LeBron James sounds pleasing as well. Irving and James' duo won the Cleveland Cavaliers championship back in 2016, and they'd like to do the same for the Lakers. However, it appears that James' wish to lure Irving to the Lakers will not achieve fulfillment. According to an NBA GM, James is abandoned in his desire to trigger Irving's trade from Dallas to Los Angeles.
The NBA GM said, "I would not like the message very much if I were on the Lakers or if I were in the front office." While talking about James' desire to get Irving in the squad and the support he's getting from the remainder, they said, "There's not an overwhelming sentiment from them like, 'We gotta go get Kyrie.' It's just LeBron."
This leaves LeBron James helpless, yet again, after the Lakers' loss to the Denver Nuggets in the Conference Finals. After requesting Russell Westbrook's trade, it appears that the organization no longer trusts James. And, as we all know, that wasn't the wisest option made by the Lakers.
Related: Kyrie Irving's potential team-up with LeBron James at Lakers in jeopardy, as team eyes two other stars
Where can Kyrie Irving be seen next season?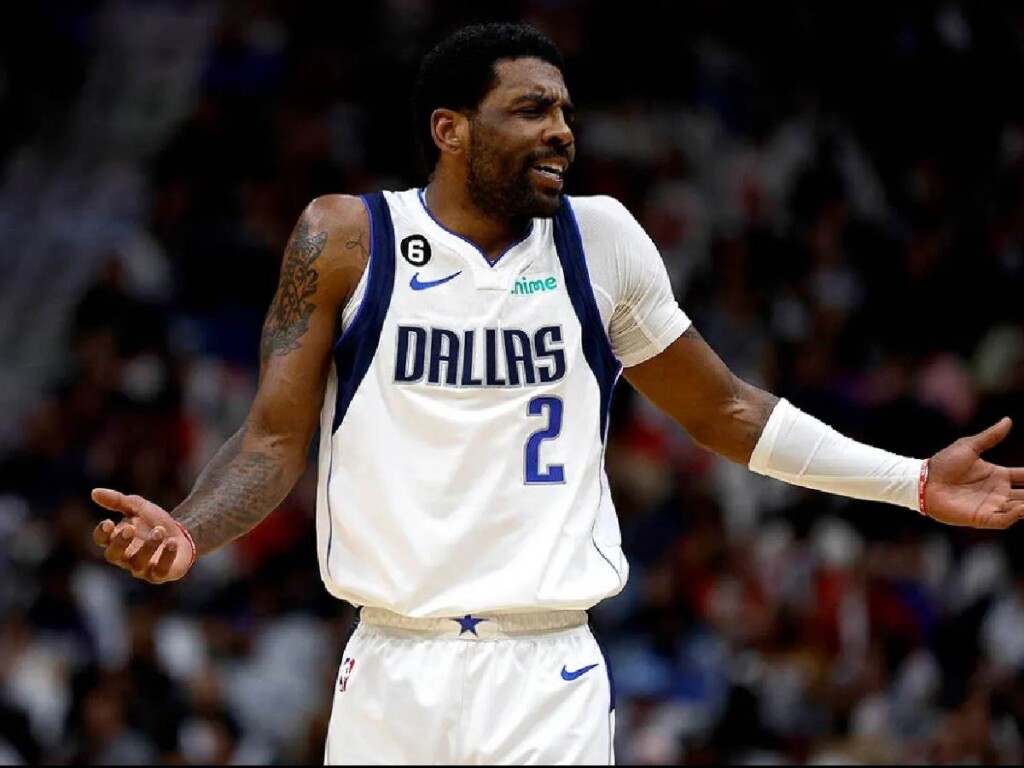 Despite frequently being seen courtside at Lakers' games, Kyrie Irving appears to be determined to remain with the Mavericks, prioritizing securing the most lucrative financial deal. Insider information suggests that before the trade between the Brooklyn Nets and the Mavericks took place, there was an alleged verbal agreement between Irving and the Mavericks. Supposedly, this agreement hinged on Irving's commitment being contingent upon receiving a maximum contract offer.
Should Irving choose to renew his contract with the team, the Dallas Mavericks have the potential to extend an impressive deal worth $272 million for a duration of five years. This substantial offer is made feasible by a salary cap of $134 million.
However, the question remains: are the Mavericks prepared to absorb such a significant financial hit? This is a query on the minds of fans, and in order to secure his desired compensation, Irving is employing every tactic at his disposal. While his ultimate destination is yet to be confirmed, there is widespread speculation that it will indeed be the Mavericks. Stay tuned for further updates!
In case you missed it: