LeBron James is arguably the greatest basketball player to have ever stepped on the court in modern-day league. Not only that, the 37-year-old is without any doubts a great loving father as well. Despite playing at a high level for 20 years, he is first and foremost a family man.
James and Savannah Brinson met in the year 2002. At the time, both were students at the same high school in Ohio, just when LeBron became the national sports icon. From being high school sweethearts to getting married in 2013 (if D. Wade is to be believed, LeBron was shaking before proposing to his wife), the couple has raised one of the most royal and beautiful families in the NBA.
LeBron and his wife Savannah have three children, sons LeBron "Bronny" James Jr., 18, Bryce Maximus, 15, and daughter Zhuri Nova, 8. The couple had both their sons before their wedding and had their daughter after they were married. This 4xNBA Champ has shown much affection to his family and has frequently expressed that he misses his wife and children anytime he is away for games.
On the same note – let's have a better and individual look at LeBron and Savannah's beautiful family. 
Also Read: Trae Young chooses to skip a game after an ultimatum from Nate McMillan, Hawks coaches
Bronny James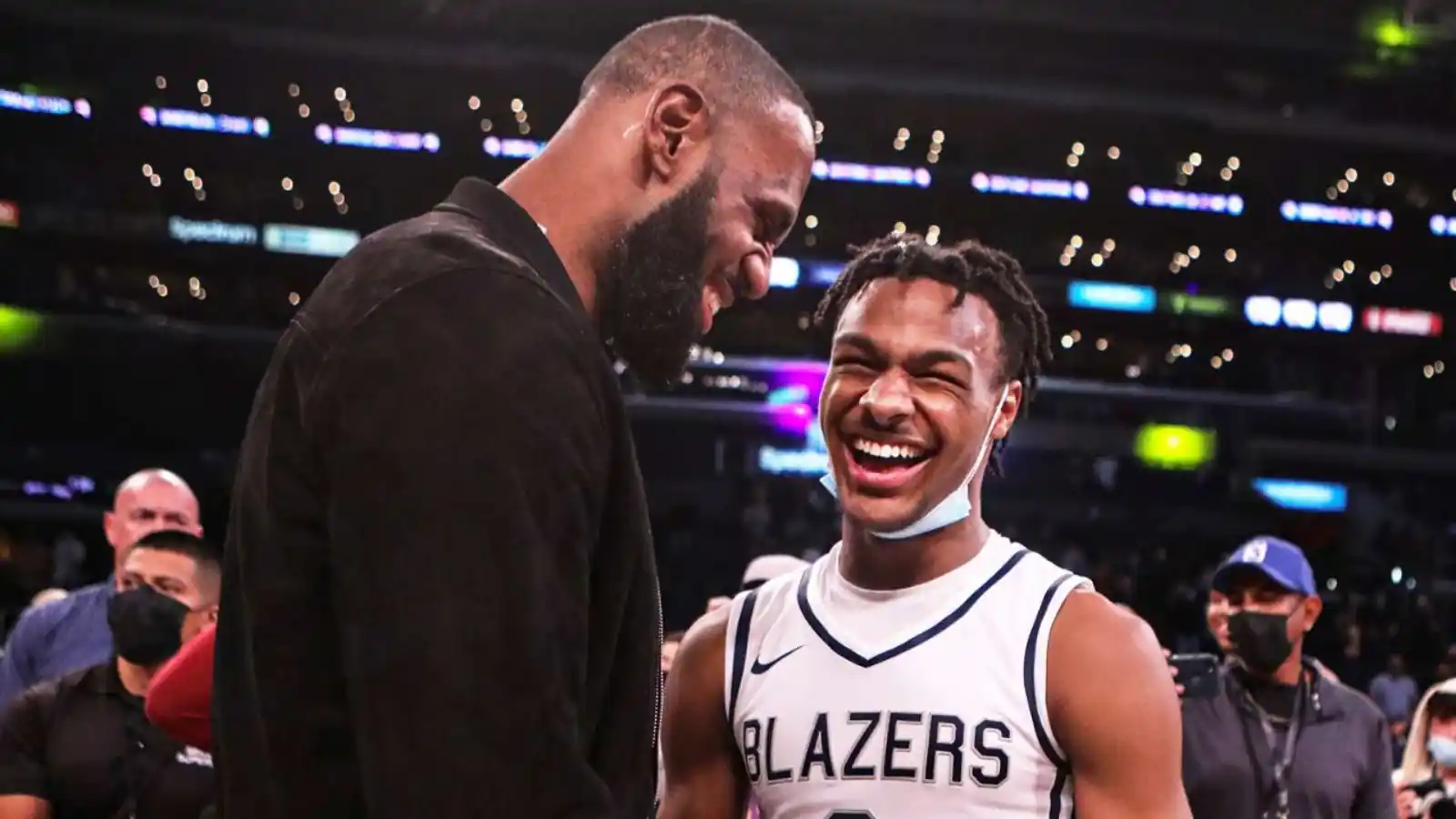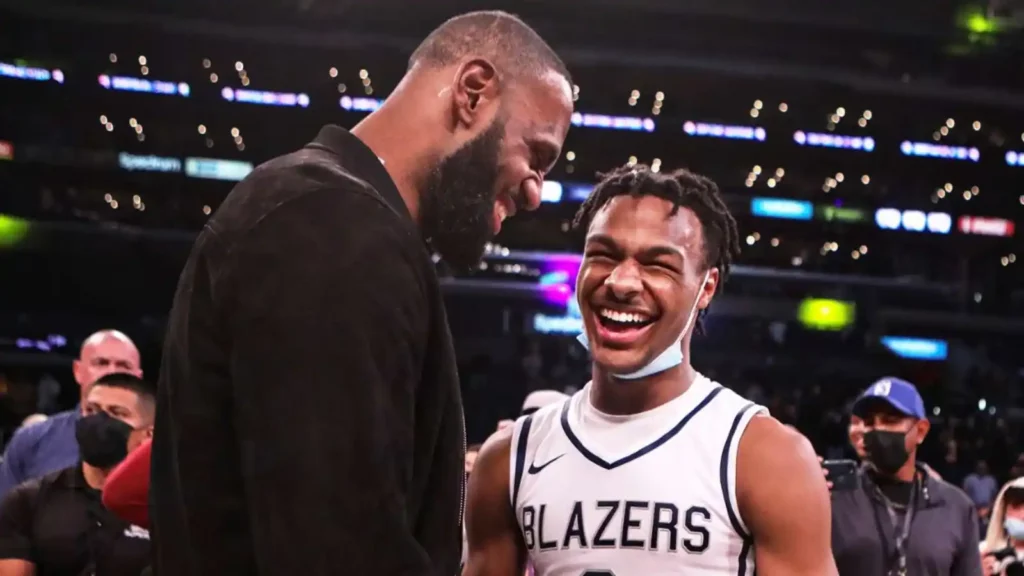 It is not breaking news anymore that both his sons Bronny and Bryce are aiming to get into the NBA and follow in the footsteps of their father. Bronny has already made noise in the league with his explosive dunks and he perhaps has a better jumper than his dad.
In an interview with the Athletic in February 2022, James said that he was planning to spend his last year in the league with his son Bronny. Emotional James said, "My last year will be played with my son. Wherever Bronny is at, that's where I'll be."
The Ohio-born Laker reiterated his sentiment again with Sports Illustrated and said, "I put it in the air because I like to talk to the basketball gods out there and see if things can come to fruition. I've always set out goals in my career, talked to the basketball gods, and they've listened to all of them. Hopefully, they can listen to this last one, too."
Also Read: "Don't argue with FOOLS" Trae Young adds to his beef with Rockets' players
Bryce Maximus James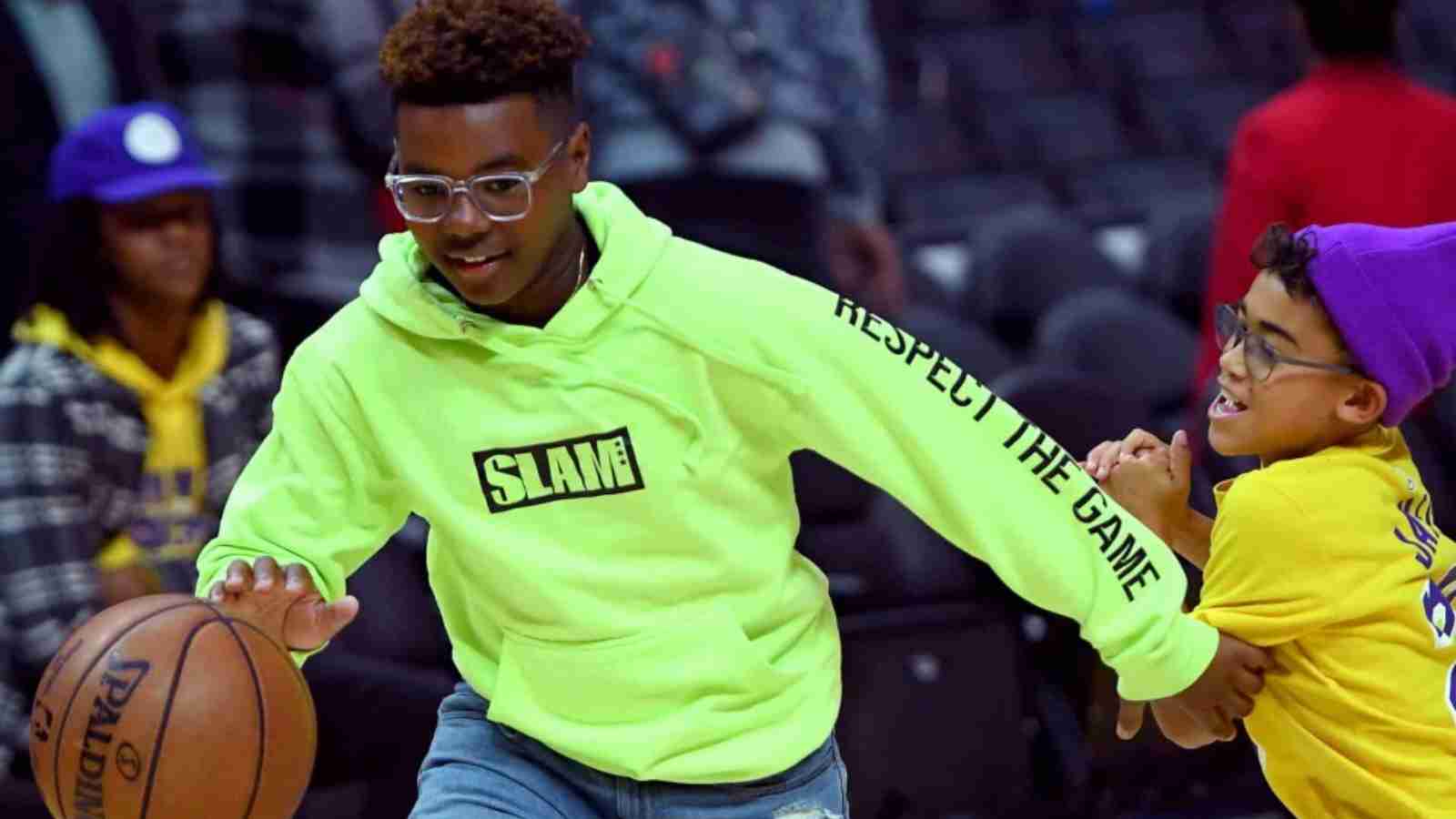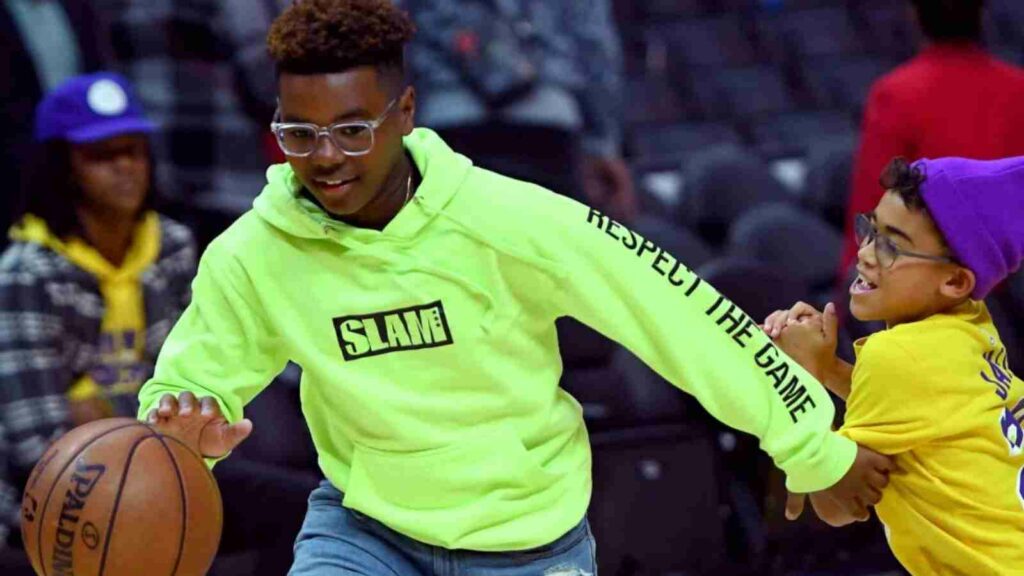 Savannah and James' second son Bryce Maximus James was born on 14th June 2007, right when LeBron was playing in the finals for the first time with Cleveland Cavaliers. Bryce also has an intention of playing for the league just like his father. Earlier this year it was reported that he had grown exponentially within months and became taller than his elder brother.
Bryce has been largely away from the media limelight for most of his life. However, he has made headlines recently. LeBron expects to play with Bryce as well but sustaining that long career would definitely be a challenge for him.
Also Read: "He was the best player in the NBA no matter what the game did." – Draymond Green reveals his reasons for ranking LeBron James…
Zhuri James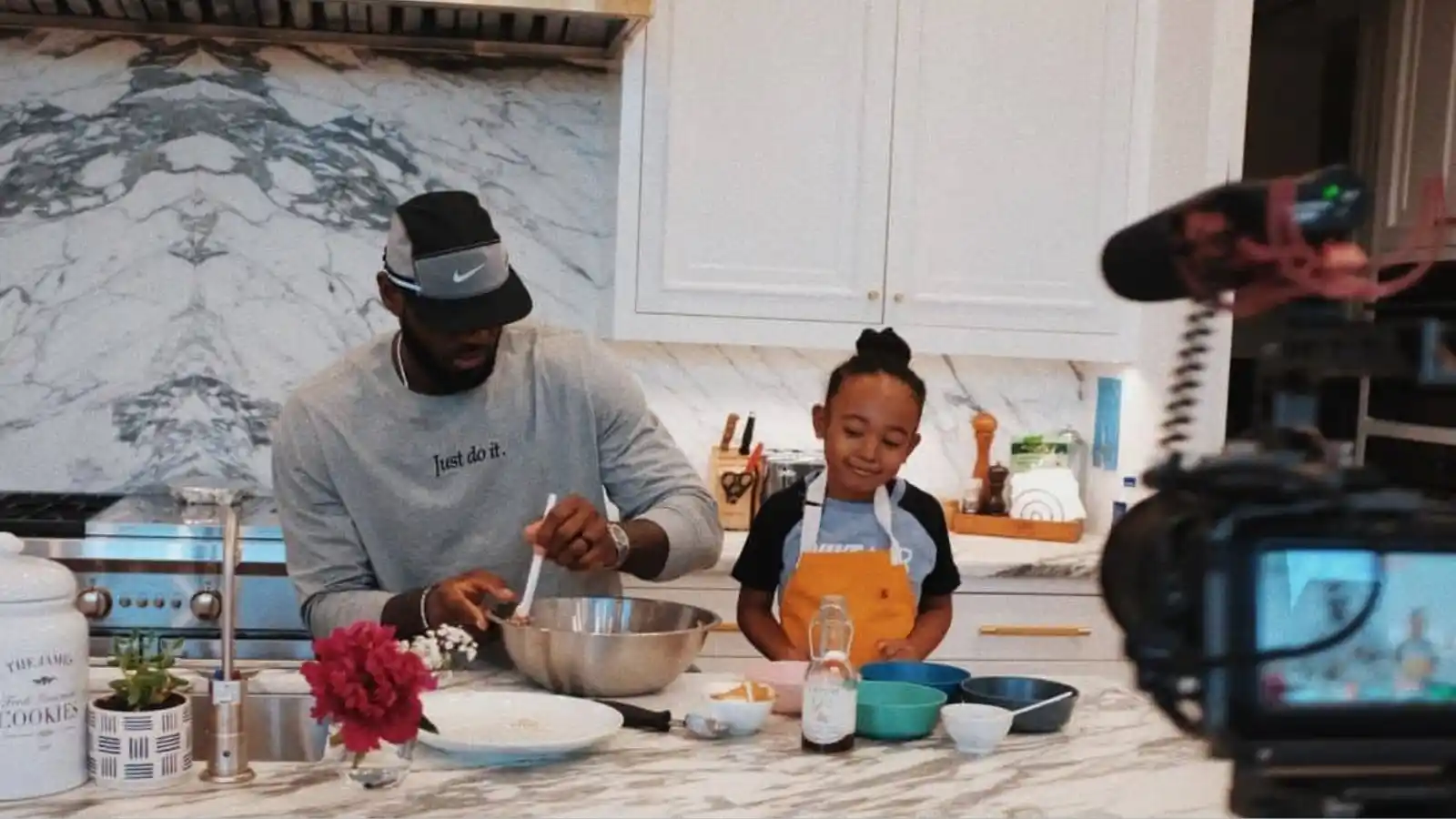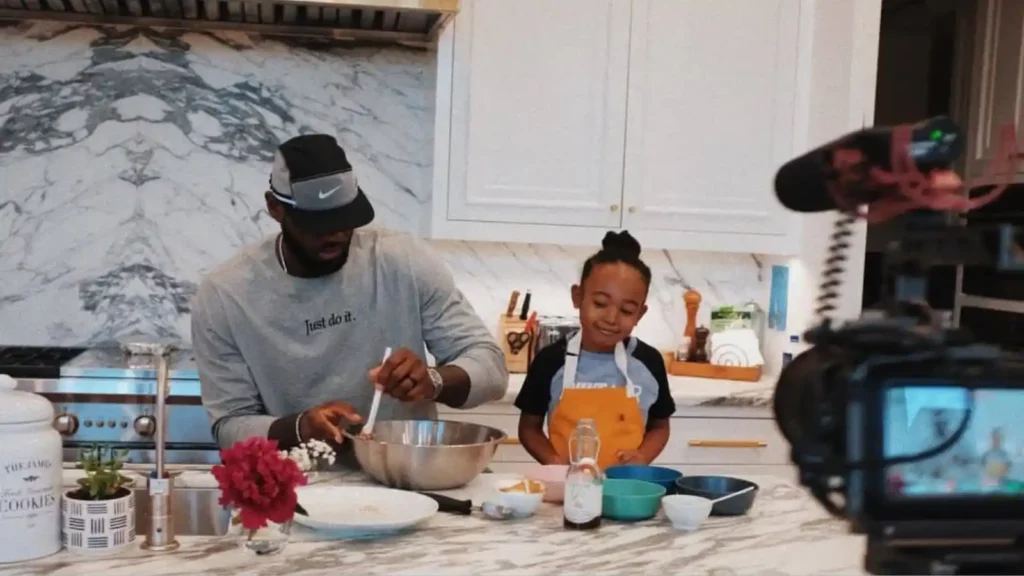 Speaking with Access Hollywood in 2021 James was a happy father speaking about his beautiful daughter and the significance she has in her life. "My daughter is the greatest thing in my life, along with my boys. So, whenever she smiles, it don't matter what I'm doing, it makes me happy," he said.
Zhuri has become a YouTube star at a young age and has a YouTube channel named All Things Zhuri. He is often seen with her parents helping her. She also has a bulldog named Indigo.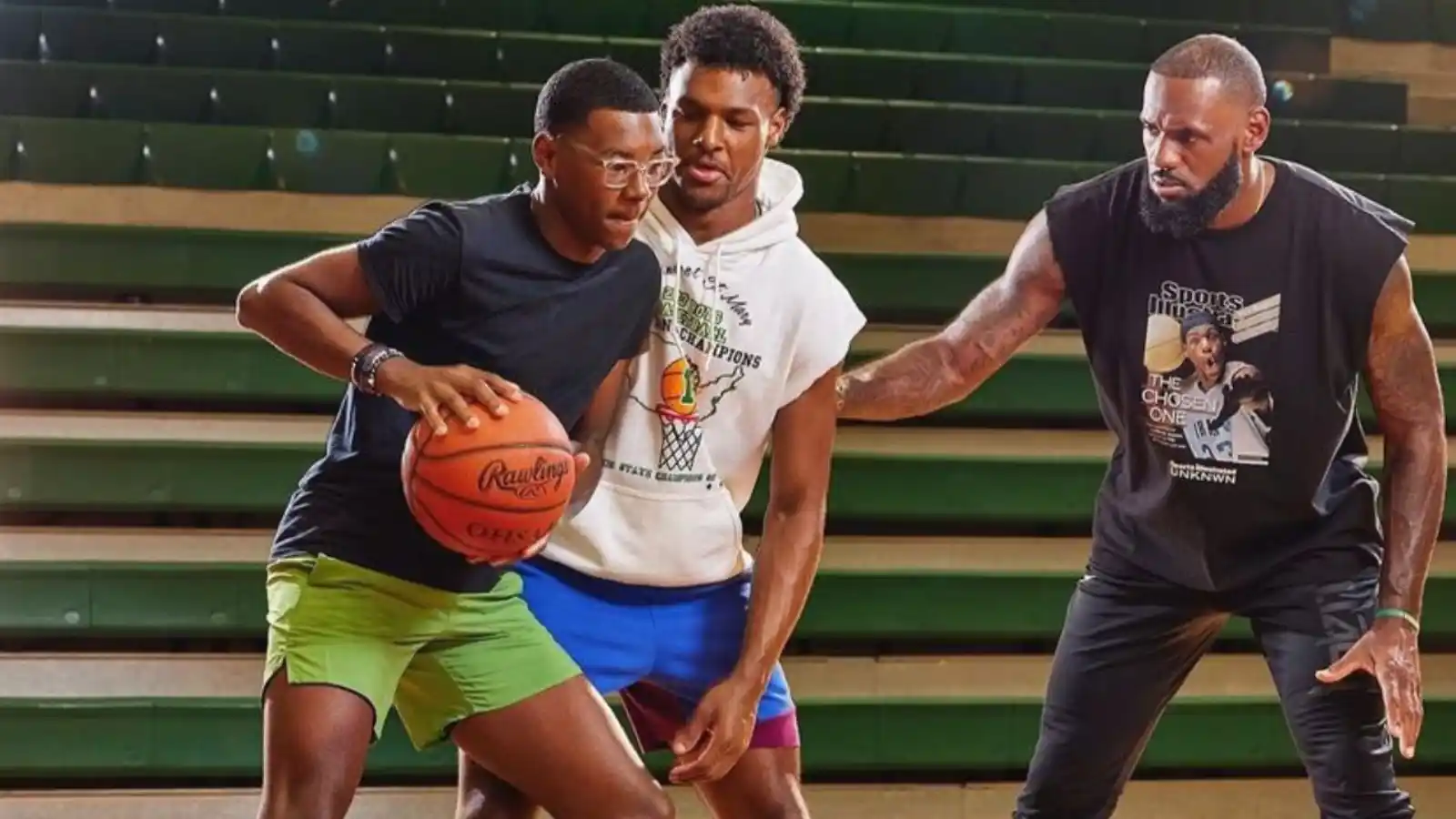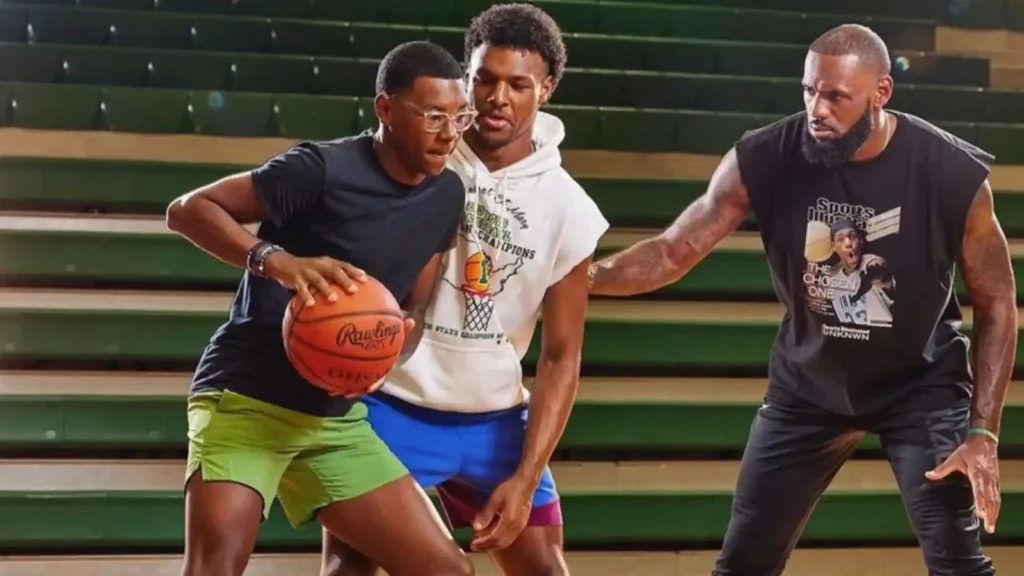 LeBron joined both his sons on the Sports Illustrated issue cover with the tagline "Chosen Sons." The cover was alluding to the magazine's issue in 2002 that had LeBron with the tagline "Chosen One."
Hopefully, the 4 x MVP plays with his sons and becomes part of an unprecedented history in the league; the first father-son duo to play in the NBA.
Also Read: "Put somebody on your a**," Shaquille O'Neal calls out Rudy Gobert for crying about getting booed from Timberwolves' fans
Also Read: Not LeBron James, but Anthony Davis becomes Kobe Bryant's shadow for LA Lakers
Do follow us on Google News | Facebook | Instagram | Twitter