LeBron James has a history of using social media to signify change, and his most recent action may spell the end for Russell Westbrook. We are aware that superstars in the NBA are occasionally questioned about their thoughts on a certain decision the team takes. Obviously, some superstars have a greater impact on a team's performance than others. Due to the impression that LeBron has a lot of ability to influence decisions on whatever club that he is on, fans have frequently made fun of him. The Los Angeles Lakers are no different in this regard.
The off-season is well underway, or more accurately, fully gloomy. Players all throughout the league are taking advantage of their downtime as the new season begins in a month. The NBA's environment is always shifting; the players of today could not be there tomorrow which refers to the roster and structure. The Los Angeles Lakers had a disappointing season last year, and while they have completed certain responsibilities this year, there are still many open questions. In a buzzy transaction, the Lakers made a big shift to their roster, sending two young players to the Utah Jazz in return for the defensive threat Patrick Beverley, which obviously doubts the role for Russell Westbrook.
Lebron James and Russell Westbrook's stint with the Lakers so far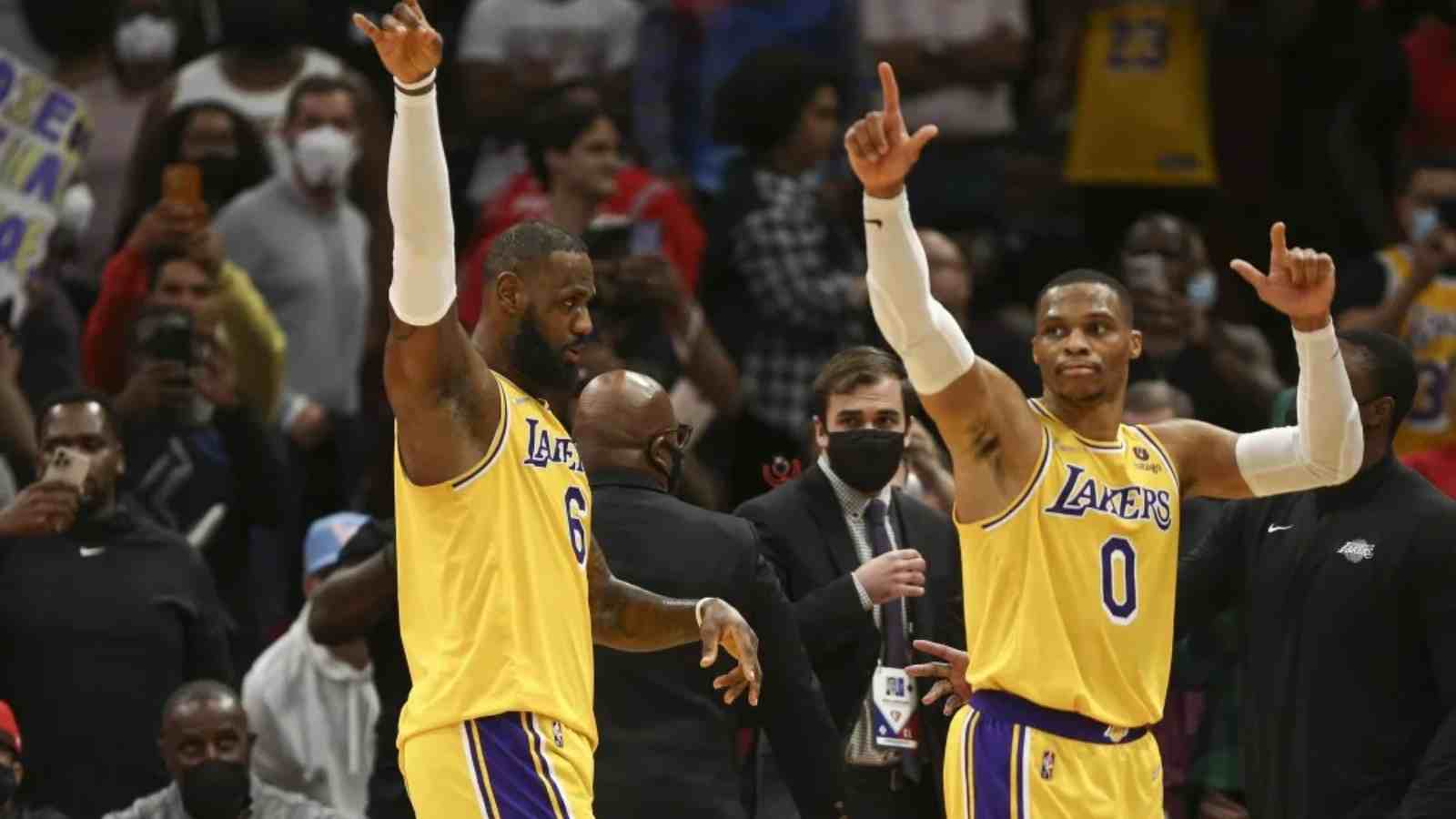 LeBron James' 19th NBA season came to an end when the Los Angeles Lakers ended 33-49 and failed to qualify for the Play-In round. "The King" also lost the opportunity to win the scoring championship since he didn't play enough games to have his 30.3 points per game even listed. James spent four seasons with the LA Lakers, winning one title, losing twice in the first round, and missing two NBA Playoffs. Again, LeBron has had a terrific season in each of his individual seasons. He has missed several games in three of those four seasons due to injury, which has harmed both the team's consistency and him personally.
Russell Westbrook, who will be wearing the purple and gold for the second straight season, may be seeking redemption after having his worst season to date. Westbrook bore the majority of responsibility for the Lakers' troubles last season, averaging 18.5 points, 7.4 rebounds, and 7.1 assists on 44.4 percent shooting. Westbrook's future with the Lakers is in doubt since he signed a $47 million player option. After Westbrook decided to sign with the Lakers, many people thought that he and LeBron would make an outstanding team. Things didn't go as planned, though, because of the team's poor record and play-in elimination, which made the hype fade.
Also Read: "Avoid Russ, shooting and defense improved" Shannon Sharpe urges Lakers to chase Buddy Hield and Myles Turner's rumored trade
Lebron's support for Westbrook is never ending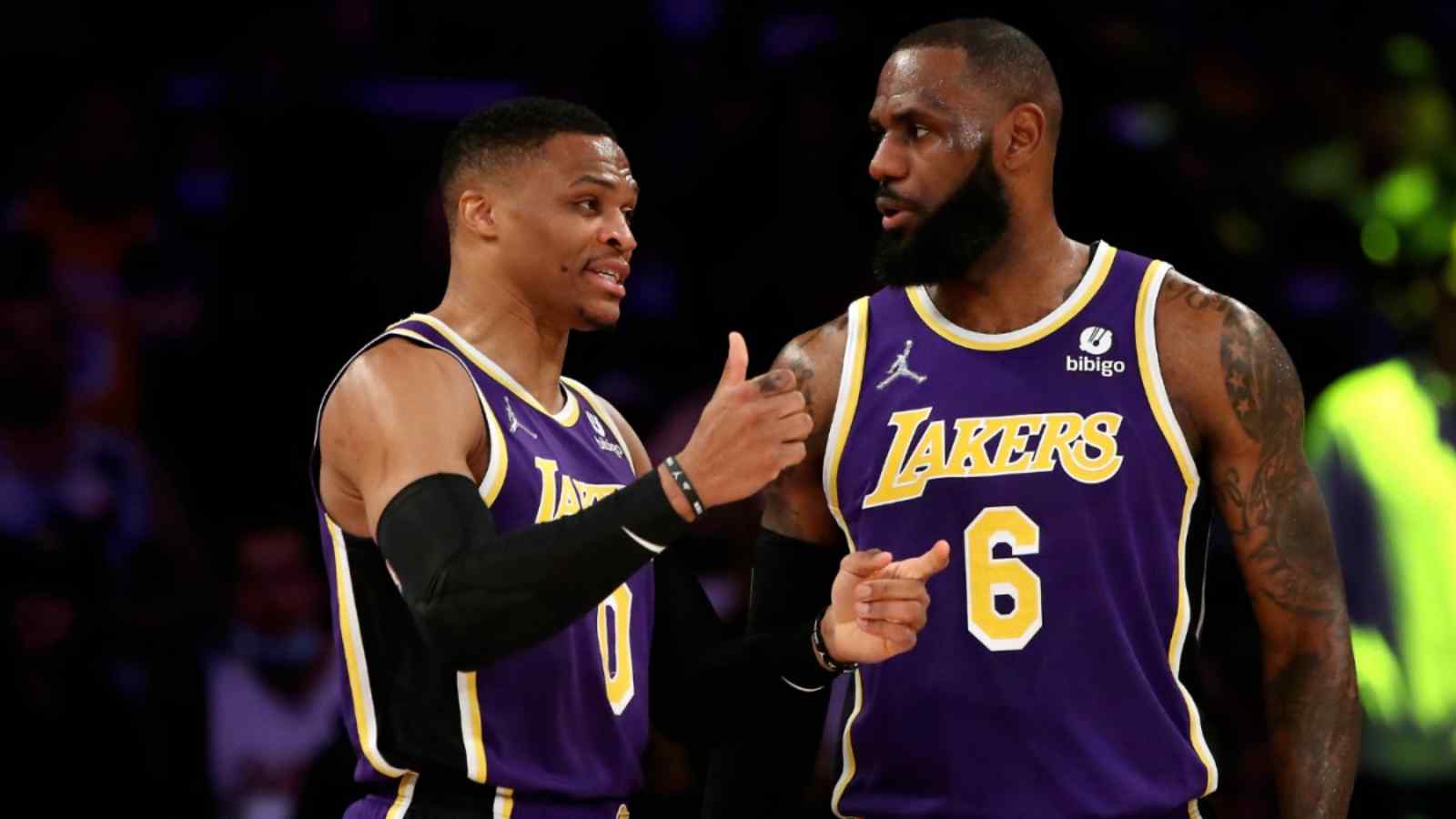 Russell Westbrook is the target this time after a keen Twitter user drew comparisons between the King's social media activities and the eventual departure of players in the past. Westbrook has already received praise from LeBron, who recently said he can't wait for the point guard to go off this next season. NBA fans called James' praise "the kiss of death," pointing out that past players were traded by the Los Angeles Lakers after he praised them. The market would be open for many players if a player of Westbrook's quality did wind up being moved, and the Lakers may end up looking like this.
The possibility of a Russell Westbrook trade certainly appears to be in the cards, but the destination is still up in the air. No matter if Brodie is on the team or not, let's hope the Los Angeles Lakers have a successful season. By emphasizing on defense this summer, it is evident that they are adopting a new team-building strategy; we'll see if it succeeds. In any case, Westbrook should perform to the best of his ability this year in order to discredit LeBron's signal.
Also Read: Top 5 best NBA Players headed into their Sophomore Season
Also Read: "That's why she is the TRUE QUEEN" Vanessa Bryant to donate $16 Million awarded from LA County to Mamba & Mambacita Foundation
Do follow us on Google News | Facebook | Instagram | Twitter