Sports betting is an extremely common occurrence in American sports. Many fans take to their devices to bet on various games across major sports. Fans however, are not the only ones to undertake in sports betting. Many professional athletes also bet on sports, often placing huge amounts. Recently, NBA superstar LeBron James has made headlines for the bets he made on NFL games.
It appears that, on this Sunday, James bet on 13 NFL matches. The reason he made headlines however, is that he was right on 11 of them. 11 of the teams James bet on won their match. The only two bets that James lost were on the Browns-Ravens and Steelers-Texans match. James had bet that the Browns and Steelers would win, however it was the opposite that happened.
James is no stranger to playing the sport of American Football. He was an extremely active player during his high school days. He still actively follows the NFL, which would've helped him make the right bets on Sunday.
In fact, James even recruited by Division 1 programs for American football. James could always have had a career in the sport. Many have speculated that had he gone into football, he could've become one of the greats. Not that he didn't achieve greatness elsewhere. In the end, he chose to pursue basketball, and has become one of the NBA's greatest players of all time.
Also Read: Novak Djokovic pays a special tribute to old friend Kobe Bryant as he shares a 'unique' picture from his 2023 Ryder Cup All-Stars celebrity match
NBA fans react to the bets LeBron James made
James enjoy a huge fan following on social media. His fans religiously follow his activities and are quick to comment on anything that is even remotely related to James. As such, when his picks were announced, fans were left impressed.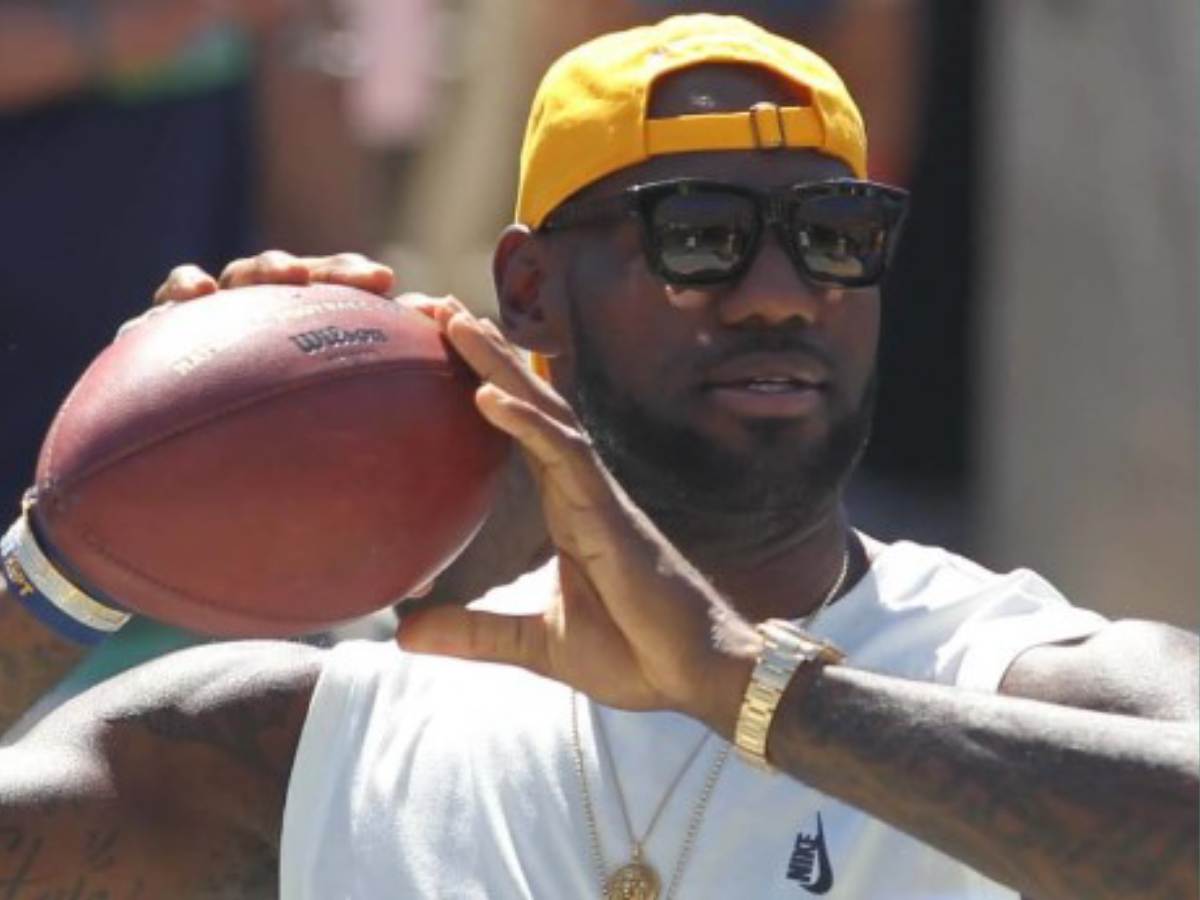 They were quick to comment on Twitter with statements like, "King know Ball" and "LeBrookie" being seen. They left a range of other comments as well. Here is what they have to say:
Many fans said that James would've gone 12-1 had he not betted for him home-town football team, the Cleveland Browns. James is an ardent follower of the NFL and during the 2011 NBA lock-out season, even considered playing football and trying out for NFL teams. He didn't in the end, and continued to stick to just basketball, a decision his fans appreciated.
In Case You Missed: