In light of recent events, the NBA offseason has witnessed one of the most significant and yet surprising trades of all time. The Milwaukee Bucks have acquired Damian Lillard in a three-team deal. But the reports suggest that there is a possibility that two-time MVP Giannis Antetokounmpo hasn't promised anything about extending his contract.
Despite the Bucks acquiring Lillard, Giannis Antetokounmpo hasn't confirmed anything about his future with the Milwaukee Bucks or if he is looking out for other opportunities. Adrian Wojnarowski, via ESPN, mentioned that there wasn't any situation where the Bucks confronted the 2-time MVP star regarding his contract extension in the case of signing Damian Lillard.
"[The Bucks] didn't go to and say, 'Hey, if we were to make this trade for Damian Lillard, can we get a commitment from you that you will re-sign, that you will stay here long-term.' They didn't go ask that of him," he said.
Giannis Antetokounmpo had previously expressed uncertainty about his future with the Bucks following their first-round playoff elimination by the Miami Heat in April. In a recent interview with The New York Times, the Greek superstar revealed that he has no intention of signing a new contract this season. He emphasized the organization's need for sacrifice.
Additionally, Milwaukee made the decision to part ways with head coach Mike Budenholzer following their early exit from the postseason. Giannis Antetokounmpo, with two remaining years and a player option on his existing contract, becomes eligible for a three-year extension valued at $173 million this September.
Also Read: Kyrie Irving BREAKS SILENCE about how close he came to reunion with LeBron James and Lakers this offseason
Giannis Antetokounmpo's Journey in the NBA
Giannis Antetokounmpo, also known as the Greek freak in the league, was drafted in the 2013 NBA season. The 6'11 forward/guard is known for his explosiveness and his dominance in the paint, making him unstoppable for any defense.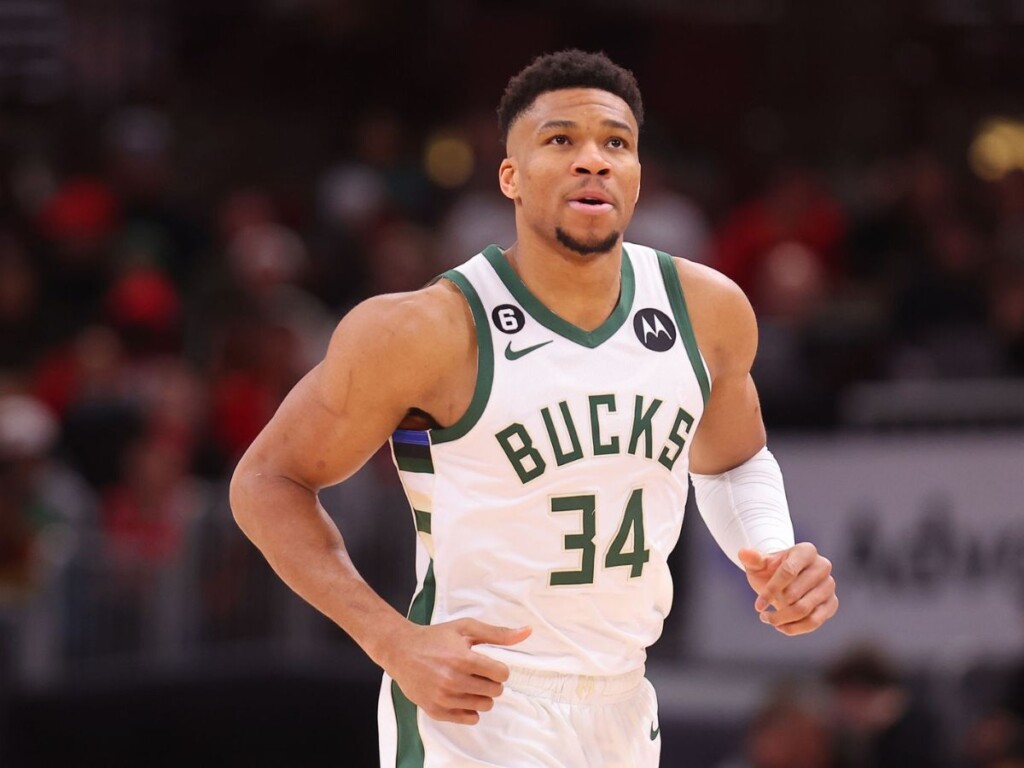 Giannis' career progression defines improvement and being the best in the league. In his rookie year, he was averaging 9 points per game. This number quickly turned from nine points to 17-19 points per game by the end of his third season in the NBA.
Antetokounmpo, in his fourth season, had a major breakout with respect to his skill and his overall game. He started scoring 20 points per game in fifteen straight games for the Milwaukee Bucks. This season defined him as an all-star-caliber player. With this, he also won the Most Improved Player award.
In his entire career so far, Giannis Antetokounmpo has an NBA championship in his bucket, which he won in the 2021 season. Antetokounmpo has won many awards during his time with the Bucks, including a two-time regular season MVP that he won in the 2019 and 2021 seasons, an NBA finals MVP in 2021, and he is also a seven-time NBA all-star.
In Case You Missed It:
Follow Firstsportz on WhatsApp Channel