LeBron James is one of the most seasoned athletes today. He has experienced it all. Coming up in clutch moments, letting down his team when they needed him, victory, defeat and everything else one can experience in professional sport. As such, he has gained a lot of wisdom throughout the years, one that he doesn't hesitate to share when he wants to.
The latest recipient of James' valuable advice was New York Jets quarterback – Zach Wilson. Wilson, on Sunday, was playing against the Kansas City Chiefs. The game was intense and it could've swung either way. Unfortunately for the Jets, Wilson fumbled during crunch time, leading to the Chiefs getting the victory. Wilson was later seen on National Television saying to his teammate, "I lost the game. It's my fault bro".
James, upon seeing this, took to his Instagram account to post his support for Wilson. James wrote, "Helluva game kid! You win as a team and lose as well as a team! 1 play doesn't define the whole game. Keep ya head up and keep pushing forward!! If it was easy, everyone would do it."
Despite the fumble, Wilson was good throughout the rest of the game. Many of his fans and teammates applauded the way he played, adding that if he continues to play this way the Jets are on their way to win a lot of games. Wilson will get a chance to redeem himself when the Jets play next. His next match is against the Denver Broncos on 8th October.
Also Read: Novak Djokovic pays a special tribute to old friend Kobe Bryant as he shares a 'unique' picture from his 2023 Ryder Cup All-Stars celebrity match
The highs and lows of LeBron James' career
The reason LeBron James' opinion is respected on topics having to do with winning and failing is because he has gone through all of it himself. He has seen several highs and lows in his career.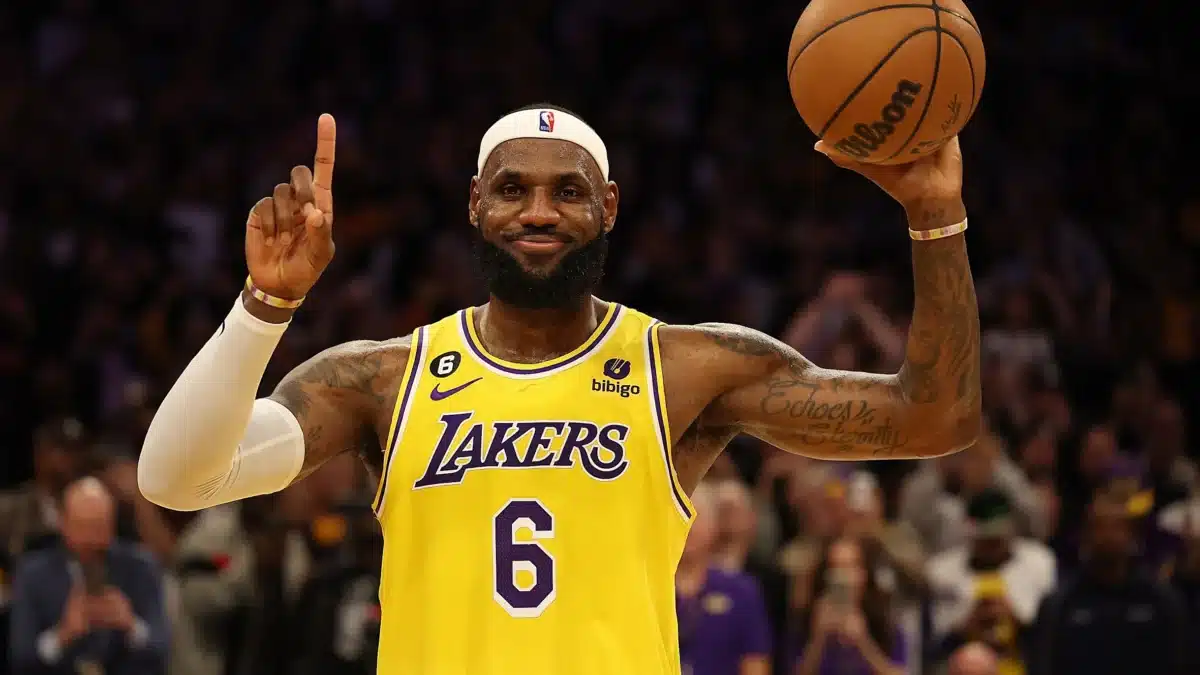 James, during the starting of his career, was one of the greatest individual players in the league. However, his team, the Cleveland Cavaliers often performed poorly, leading to a lack of success from LeBron during his early years. In fact, James had to wait for almost a decade before he won his first ring with the Miami Heat. James then went on to become one of the greatest players the NBA has ever seen.
Even at 38 years old, James continues to perform at a high level. It was partly because of him that he Los Angeles Lakers were able to advance to the Western Conference Finals last post-season. Fans will hope that despite his age, he will be able to defy odds and perform at an All-star level like he always has. How well he plays will be seen when the Lakers play their first regular season game on 24th October.
In Case You Missed: