LeBron James has stated several times over the years that he is immune to how opponents try to take him out of the game. He's convinced that his abilities, hard work, and experience will more than compensate for any challenges he may face on the basketball court.
LeBron James rarely speaks trash, but when he does He spews venom at unsettled opponents, as was the case with Aaron Gordon of the Denver Nuggets. the king's clip recently went viral talking trash to the nuggets star, he was heard saying, "That s** might work on every other forward in the NBA, but not me. You ain't the only ni**a** that lifts weights. You ain't the only ni**a*** that's strong."
Last December 16, the four-time MVP cooked Gordon during the Los Angeles Lakers game against the Denver Nuggets. Gordon's main responsibility in that game was to keep an eye on LeBron James, the Lakers' power forward.
The King walked the walk, as he had more points, rebounds, and assists than Gordon. He may be old, but Father Time is still trying to chase him down. Aaron Gordon should remember that before attempting to outmuscle the four-time NBA champion.
Related:Jamal Crawford urges Lakers to TRADE for younger players keeping LeBron James "fresh" for the playoffs
LeBron James' potential new team revealed by anonymous NBA Executive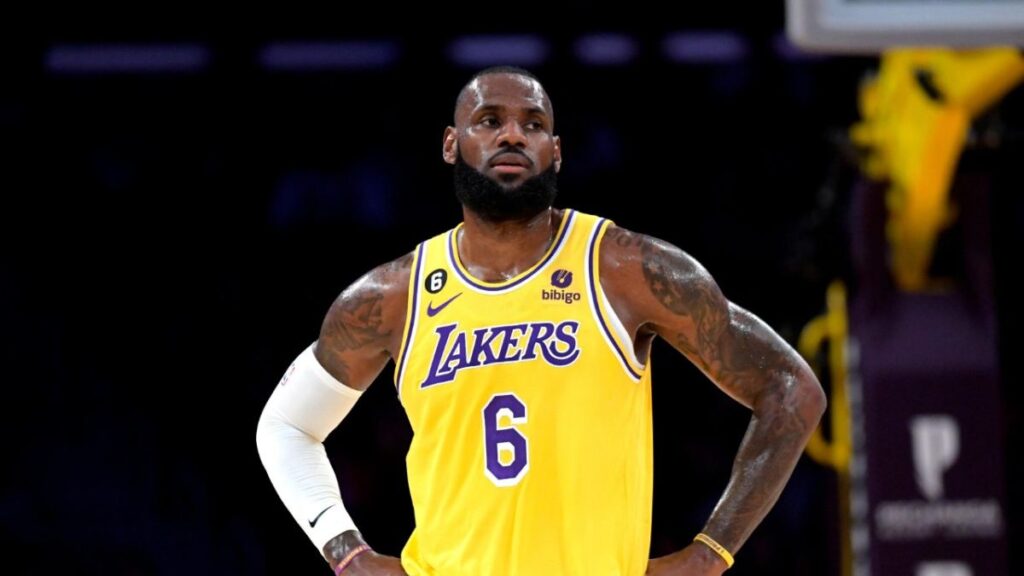 One of the reasons that James would want a trade is the Lakers' current 19-22 record. Simply making playoffs is not enough for a player of LeBron James' caliber. Before, Monday's loss against the Nuggets, the Lakers won 5 consecutive games and 5 of their last 7 games. Amidst the Lakers' downfall, some of the executives in the Western Conference think that a LeBron trade might be a possibility in the future.
A Western Conference executive believes a trade between the Los Angeles Lakers and the Golden State Warriors is possible. One of the most important reasons is that the Warriors have a number of valuable young players.
"If there is a bidding war going on at some point, the Warriors are in a great position because they can give you the young guys Wiseman or Kuminga or Moody, or Baldwin, whoever the Lakers want," the executive said. The Lakers are also in great need of rebuilding and they also might show some interest in bringing in a young core. 
In Case You Forget:
Eastern Conference Executive makes big claim involving LeBron James' trade to Miami Heat this offseason
Lamar Odom suggests Lakers to become a contending team if they were to trade LeBron James
Do follow us on Google News | Facebook | Instagram | Twitter