With the 2023 postseason halfway through, the votes for the MVP award are finalized. Fans have voted their favorites to take home this coveted award. In the past two years, Nikola Jokic has been the league MVP. However, Joel Embiid finally won his first MVP award this year after finishing second the previous two years.
While these young players have a lot to look forward to after this award, there are some veterans who were never out of the MVP conversation. LeBron James, the all-time leading scorer, is on this list. James has four league MVPs and four Finals MVPs. He has managed to finish at least in the top 13 in MVP voting each season. Though this year, the voting results for James were different.
Jokic, Embiid, and Giannis Antetokounmpo finished as the top three finalists for the second year in a row. In the 2021-22 season, King James managed to finish in the top 10 when it came to MVP votes, even though he missed the playoffs. James had averaged 30 points, eight rebounds, and six assists over the course of 56 regular season games last year. Whereas this season, LeBron put up 29 points, eight rebounds, and six assists.
After two rough seasons, LeBron James and the Los Angeles Lakers finally managed to make another playoff run this postseason. Though despite such great efforts, James received 0 votes this season, breaking his 19-year streak. From 2007 to 2020, James never failed to establish himself as one of the top five players in the league each season. With his team's success playing a huge part, James' chances to win an MVP award have fallen significantly.
Related: Skip Bayless DECLARES LeBron James vs Stephen Curry rivalry 'one-sided', claims 'the King' has outplayed the debate
LeBron James is still putting up MVP numbers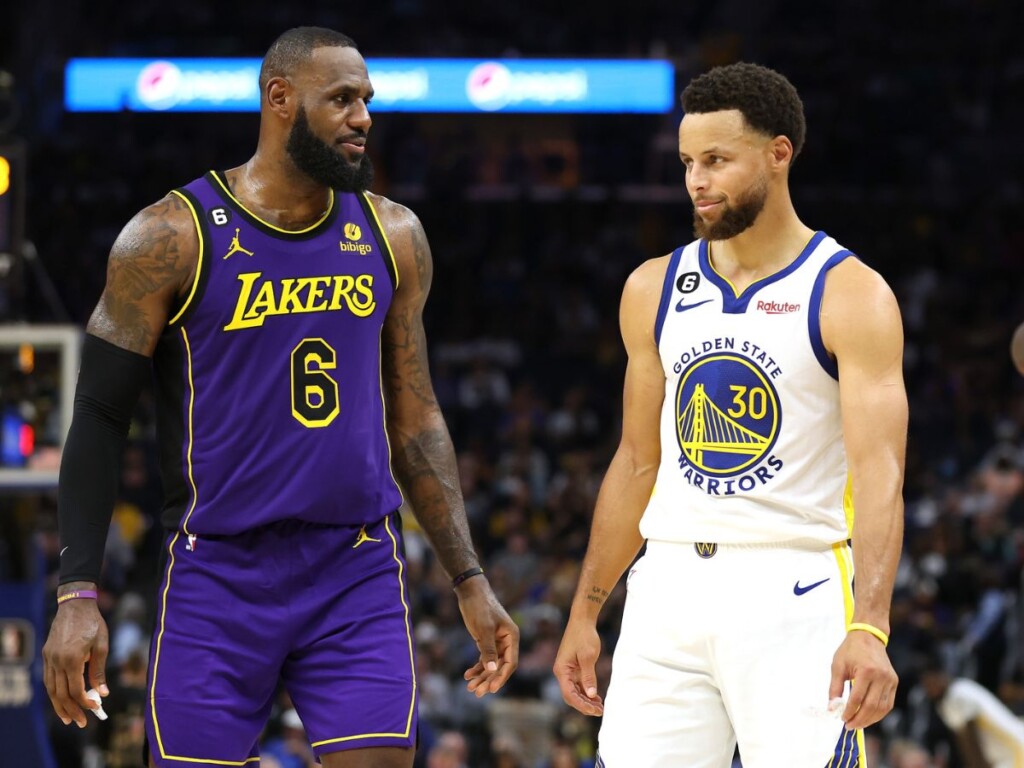 As he enters his 20th season, James sees no change in his trajectory, continuing to load the stat sheet at the age of 38 night after night. Another reason James did not garner any votes was because of the number of games he has played this season. This season, James appeared 55 times, the second fewest in his career. Nonetheless, his numbers have been excellent, and he is leading his team in the playoffs.
The Los Angeles Lakers will take on the Golden State Warriors in the second round of the playoffs. With James leading the team, it will be interesting to see how he performs against his former rival team and its leader, Stephen Curry.
In case you missed: