Luka Donicic really got into Lil Wayne's nerves and Mark Cuban is loving it. Luka went hunting against Wayne's team in Game 7 as the army of Mavericks from Dallas took Phoenix Suns by storm at the Footprint Centre. Mission Accomplished and in quite some fashion too as Doncic dropped 35 points while Spencer Dinwiddie added 30 to help Mavericks blitz past the Suns with a 123-90 knockout victory on Sunday night. The Mavericks pounced on to a 57-27 lead over the top-seeded Phoenix Suns at halftime and never looked back, advancing to the Western Conference finals for the first time since 2011.
A number of famous folks in attendance included Lil Wayne, who joined the Suns last postseason as they celebrated making the NBA Finals, clearly not celebrating this year. Doncic earned the Mavs an early lead, making his first three shots, including two 3-pointers. That helped Dallas push to a 27-17 advantage in the first quarter and a whopping 57-27 cushion at the halftime break.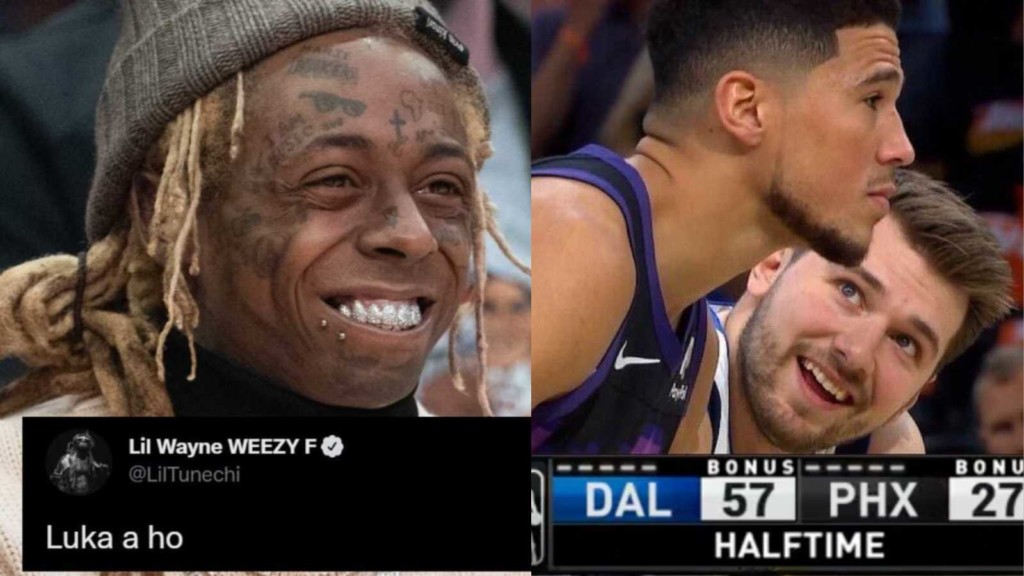 Phoenix's All-Star backcourt of Paul and Devin Booker was never a factor, Booker finished with 11 points and shot 3 of 14 while Paul had 10 points and four assists. The Suns shot just 37.9% from the field as Cam Johnson led all Suns scorers with 12 points off of the bench. The beef between Lil Wayne and Doncic dates back to Game 4 of the series where Weezy took to Twitter and called Luka Doncic a "ho" after he was left unimpressed with the way the Mavericks star was behaving on the court, barking at the referees for fouls.
Also Read : "All I read was Phoenix is hunting Doncic on defence" Skip…
"I'll p*ss in ya mouth Mark Cuban" – Lil Wayne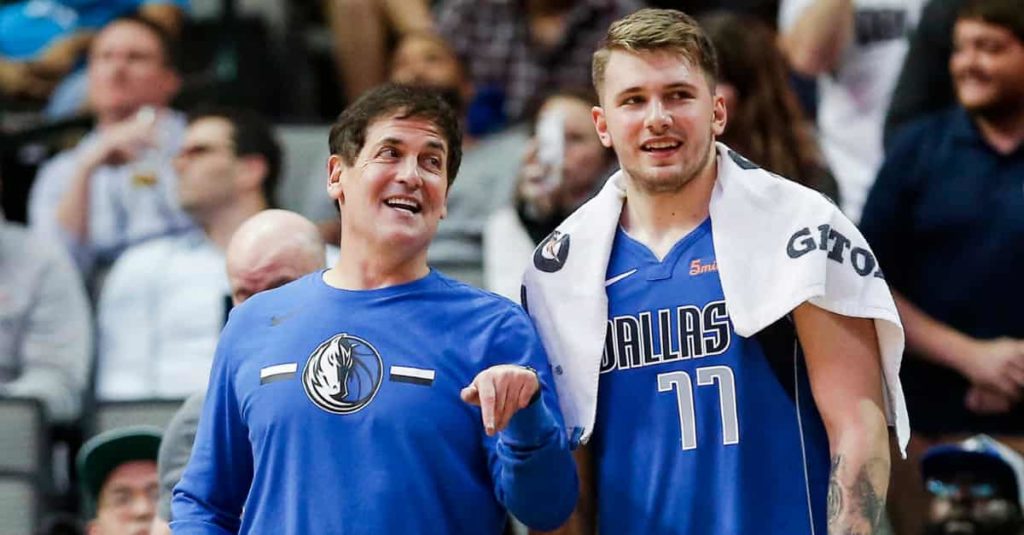 Lil Wayne came to the Footprint Centre, sat courtside go cheer the Suns, only to watch Luka Doncic drop a masterclass and obliterate the Suns even before halftime as Dallas led by 30. It was crystal clear that Wayne was pissed at the horrible flop-show of the so called, 'Best Team In The NBA', as CP3 and Devin Booker were out shadowed by the high-flying Slovenian.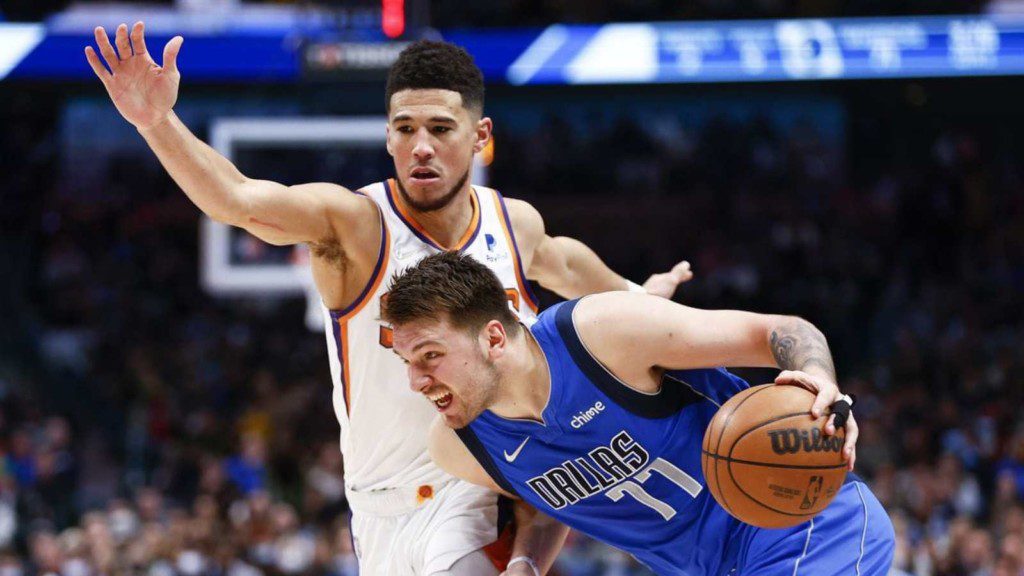 Calling Luka a 'ho' before Game 7 awakened the 'Jordan' in him as Luka along with Mark Cuban and company had the last laugh, and the Mavericks owner used Sunday's loss to troll Weezy, who sat front row Game 7.
"It's a sh*t show, put you front row," the billionaire business tweeted, mocking the singers' Carter V lyrics from the single "Uproar" in 2018, amidst the lame face Wayne put on at the arens.
Lil Weezy , who was already bitter about the humiliating loss snapped back at Mark Cuban in a style that fits his lyrics too. The situation escalated exponentially as Wayne's anger got the better of him, which made him essentially threaten Cuban's life. Weezy would eventually go on to delete the overly-aggressive tweet but not before millions of people could see what he put up and spread it across various social media apps.
Lil Wayne relationship with Chris Paul dates back nearly 2 decades. The two met at the Final Four in 2005 where they exchanged numbers as CP3 played for New Orleans from 2005-2011, and have been been solid ever since. Luka Doncic dominating Chris Paul and his Phoenix Suns team 4 games out of 7 must not sit right with Weezy. Mark wasn't holding back on roasting Wayne as soon as he got the chance, whether he instigates Wayne more or not remains to be seen. One thing is clear for the rest of the teams and a harsh lesson for Lil Weezy too, never disrespect Luka Doncic and the Mavericks.
Also Read : "His mentality is Pistons all day" John Salley believes Draymond Green…
Also Read : "This is extremely delusional; it comes across like supreme Jordan hate"…