Dallas Mavericks star Luka Doncic will undergo an MRI scan following his injury in their game against the New Orleans Pelicans. Doncic played just 28 minutes in the Mavericks' loss and did not have a positive update after the game. "It's not good. It's been going on for one week, maybe more, I can't really push off that leg," said Luka after the game when asked about his injury.
Doncic is set to undergo an MRI on Thursday to reveal the extent of the injury. People inside the Mavericks organization fear Luka could be out for the rest of the season as this injury has been troubling him since the all-star break. The initial reports indicate a quad tension tear as per Adrian Wojnarowski on ESPN. "While running I can feel it, but mostly during jump shots," said Luka post-game.
Doncic has shot less than 45% from the field in each of his last three games for the Mavericks. "The first quarter wasn't that bad but then it got worse," said Luka on why he decided to exit the game. Doncic scored 15 points while making just 4 of his 14 attempted shots before deciding enough was enough. The Mavericks have lost three of their last five games and are slowly losing a grip on their playoff spot in the West. If Luka's MRI scans turn out bad, the Mavericks will have a herculean task for the rest of the season.
Also Read: WATCH: "Huge blow!" Kevin Durant takes a 'massive' fall during warmup and misses his home debut vs. Thunder
Luka Doncic might miss the playoff for the first time since his rookie season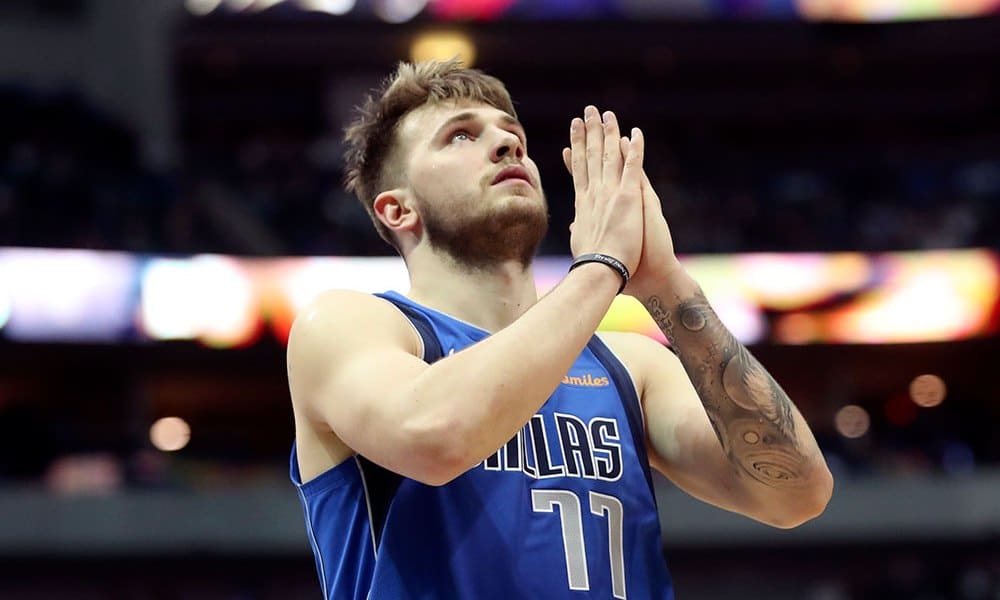 Ever since acquiring Luka Doncic in the 2018 draft the Dallas Mavericks have been on an upward trend. Luka has improved in scoring each season and elevated his game to an MVP level this year before getting injured. This would be Doncic's first major injury of his career which could see him play less than 60 games for the first time. Although, even if Luka does get a green light to play towards the end of the season, the Mavs do not look like a contender right now.
The Dallas Mavericks have slumped to the 8-seed in the West following a string of losses to teams around them. They are still just 0.5 games away from the 5th seed but winning games consistently is tough as it is and without Luka, it is almost an impossibility. The Mavericks are 3-7 without Luka Doncic this season and two of those wins came only because they signed Kyrie Irving in February.
Kyrie Irving will have a mountain task in front of him if Luka is not available as he will be the #1 option on a playoff team for the first time since his early Cleveland days. Kyrie has always been the second fiddle be it to LeBron James or Kevin Durant. He was a #1 option in Boston but flamed out in the playoffs shooting just 38% from the field. Luka Doncic does not look confident himself about his injury and the entire city of Dallas will be praying the MRI says something different.
In case you missed it:
Do follow us on Google News | Facebook | Instagram | Twitter