LeBron James made an incredible showing at the Drew League recently and it showed that he is completely locked in for the upcoming season. He had a historic personal run last season despite the Los Angeles Lakers' shortcomings. After much effort averaging 30.3 points, 8.2 rebounds, and 6.2 assists per game and not making the finals as he expected, his recent life updates have been showing that he is training hard for the upcoming season.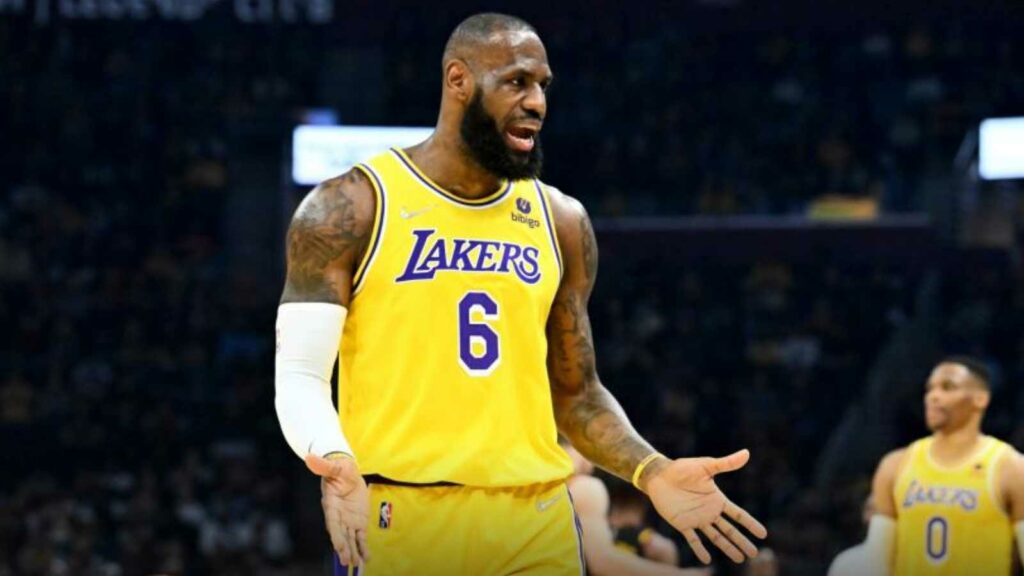 With the way he has been performing, there is no doubt in mind that he will win a couple more championships given that he is paired with the proper pieces. The Lakers have been trying to trade Russell Westbrook for Kyrie Irving. The player simply lacked the athleticism he is known for and did not pair well with the others on the roster. They even hired a new coach, Darvin Ham over a month ago and have also been adjusting the entire squad with much more effective players.
Also read: "Who the f*ck is he?" NBA Fans in disbelief as Black Pearl Elite trash talks DeMar DeRozan during Drew League clash.
LeBron James dominates in a Drew League game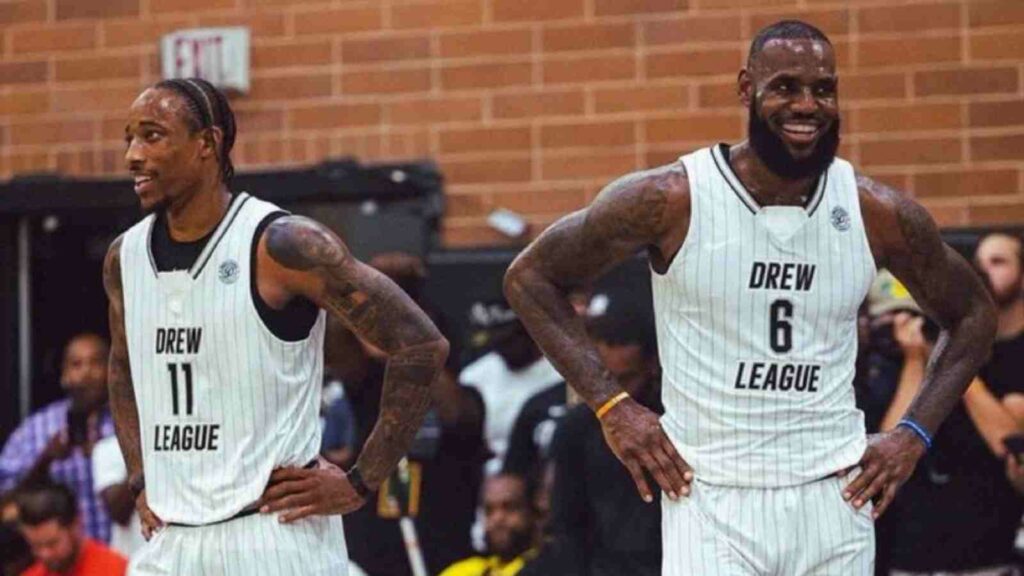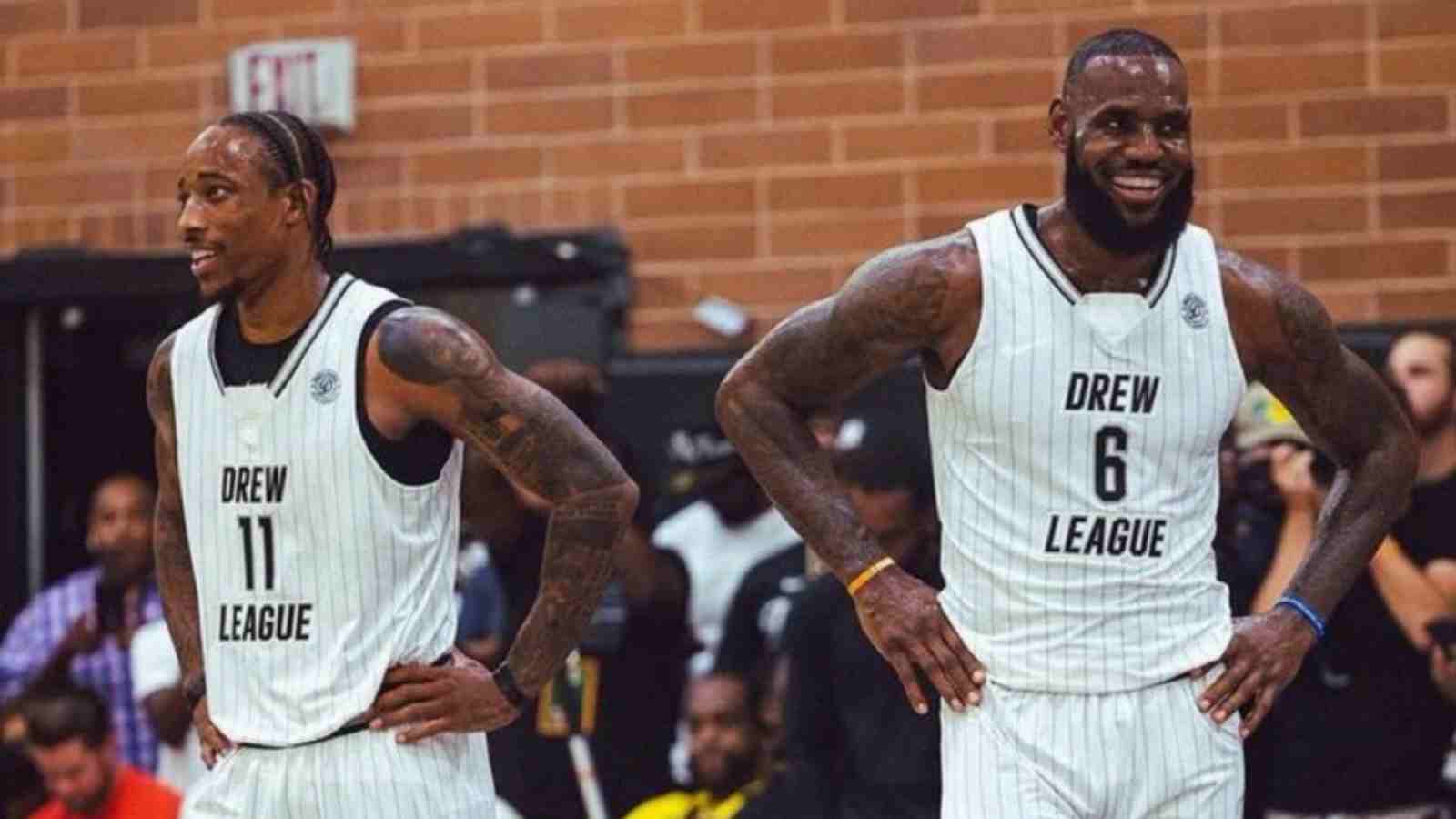 The Drew League has been around since the 1970s helping NBA players and other potential talents to hone in their skills. The league is based in Los Angeles which happens to be a hotspot for numerous ballers to challenge themselves. NBA players like Chris Paul, James Harden and many others have participated in these games during the off-season.
LeBron James made his first appearance in a Drew League game since 2011. He dropped 42 points and 16 rebounds playing alongside DeMar DeRozan who also has been making a huge emergence in the NBA. Besides Bron and DeBo, Kyrie Irving also was supposed to be in attendance which shows that the signing could be in the works of being finalized.
Also read: "My dog Debo" LeBron James showers love on 'brother' DeMar DeRozan after dream partnership in Drew League in 2022
NBA Fans lash out on LeBron James for arguing with Drew League Referees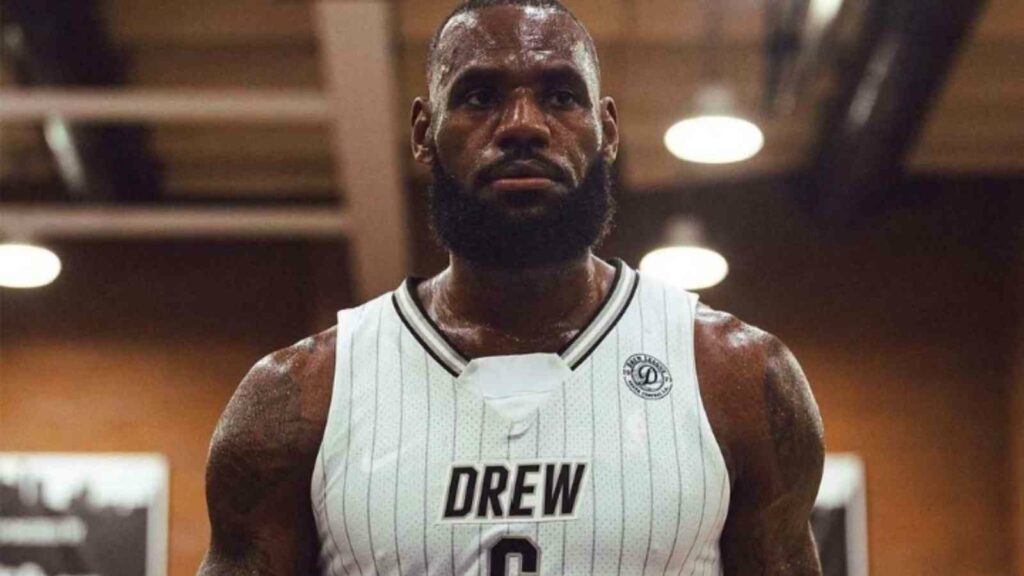 During the game, LeBron James was seen arguing with the referees over something that took place on court. Much impressive as his performance was, fans were not easy on him after what he did. Several fans criticized him for going to the extent that did even in a minor league as such. Here are a few reactions.
Also read: "Bron is crying" Glen Davis throws major shade on LeBron James over slander thrown towards Celtics fans
Also read: "2 for 13…some things never change" Skip Bayless destroys LeBron James despite dropping 42 points in Drew League