Temetrius Jamel 'Ja' Morant has been a name trending in the NBA for quite a while now. The former Murray State Racer was the 5th pick in the 2019 NBA draft and went on to win the Rookie of the Year. He then established himself as one of the best guards in the league and went on to win the Most Improved Player award in 2022, while also earning All NBA second-team honors.
Amidst all the drama surrounding the Memphis Grizzlies, Morant has been making the headlines for notorious reasons of late. Last summer, a 17-year-old boy named Joshua Holloway told the Shelby County (Tenn) Sheriff's Office that he had been repeatedly punched by two men during a pickup basketball game, one of whom was Ja Morant. Not a word was reported about the case in the media for half a year. By October, prosecutors had quietly shelved the case.
They cited a lack of evidence following an investigation during which police did not indicate a single witness about the teenager's allegation, and hadn't identified Morant's best friend who had also allegedly punched Holloway.
Morant was amidst yet another controversy when a shoe salesman Givon Busby, went to the police to describe how he had cowered for nearly an hour in the back of a sneaker store as Morant threatened him. Memphis police did not list Morant as a suspect and recorded the name of his mother, Jamie Morant, as "Unknown" — shielding both from public scrutiny. The salesman, whose report has not been previously disclosed, never heard from police again, he told The Post.
Related: Luka Doncic relegated to sidekick role in Dallas, claims Skip Bayless
Ja Morant was seen flashing a gun at a nightclub in early March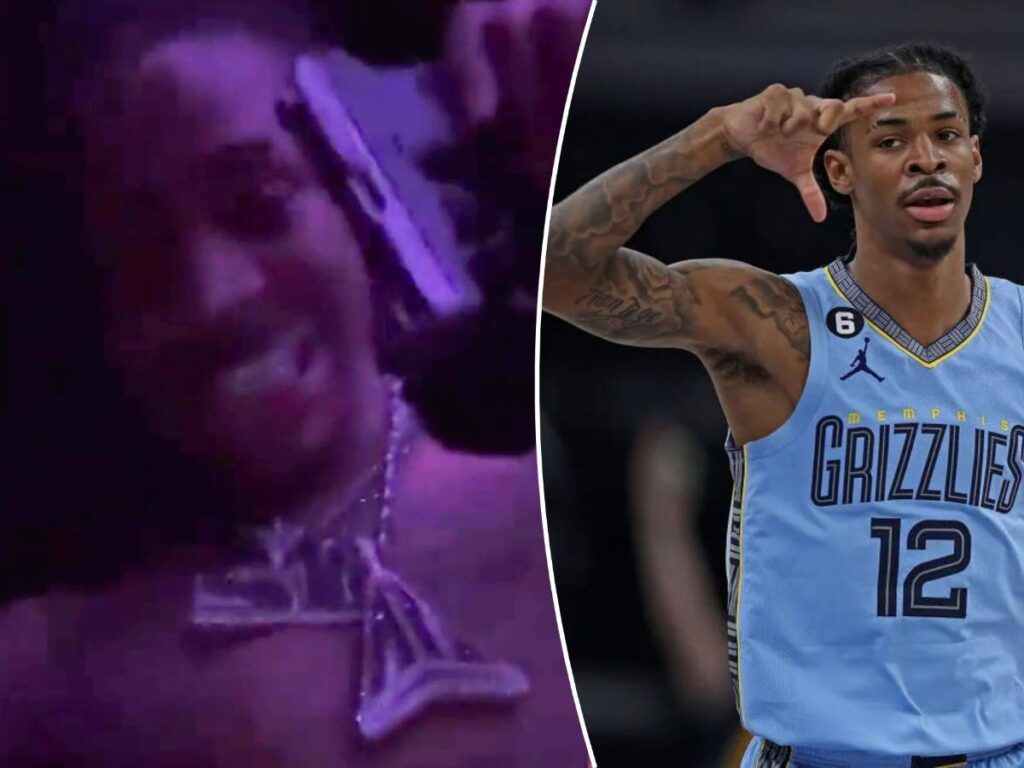 Ja Morant was apparently at Aunchy Shotgun Willie's in Glendale, CO, on March 2 with a stripper on his lap inside in the VIP room — and most of the floor covered in cash. Morant was believed to have spent about $50,000 in tips.
The incident escalated to a new layer after Morant was seen flashing a gun at the nightclub on his Instagram Live. The Colorado police investigated the matter thoroughly but dropped all charges against him due to a lack of evidence. Morant faced an 8 game suspension following the controversy and returned to action on March 20.
Fans on social media also reacted to the news of punching a 'teenager' during a pickup game. Fans were not happy with his persistent antics and demanded his suspension from the NBA.
However, Morant's shenanigans have not affected the Memphis Grizzlies as they still sit atop the mighty Western Conference as the second seed. Morant has been averaging 26.4 points and 8 assists per game in 60 appearances this season. With a 50-30 record, the Grizzlies have clinched the southwest division with 2 games to spare.
In case you missed it: