Los Angeles Lakers and in particular Russell Westbrook had a terrible 2022 season. They are still facing the heat of their poor performances and are regularly reminded every now and then on talk shows. The LA Lakers are moving on from the disastrous season, and focusing more on preparing for 2023, but Russell Westbrook could not get a breather. Even after his franchise Owner Jeanie Buss praises him for his consistency, many are even making fun of "positive" statements regarding Russ.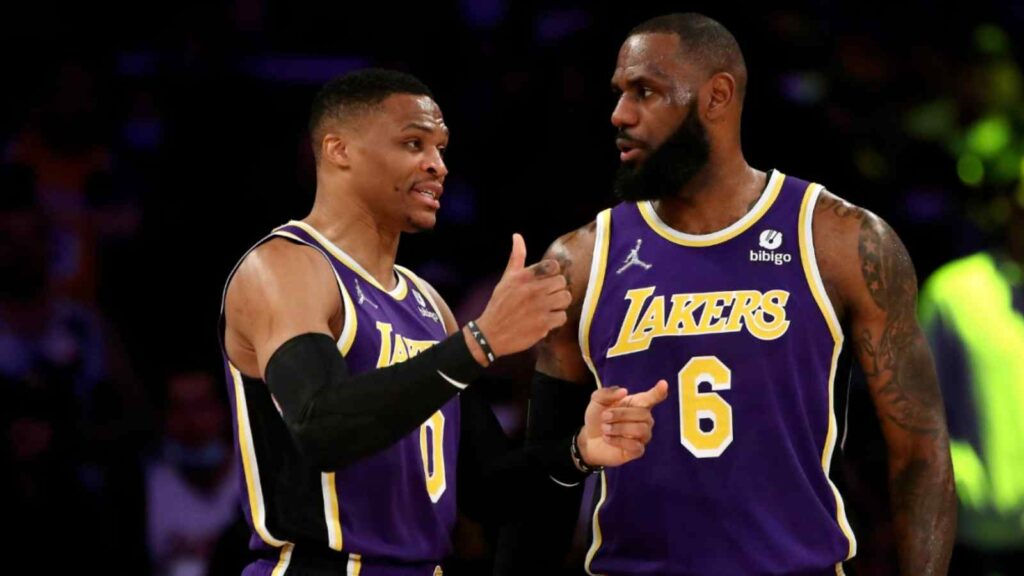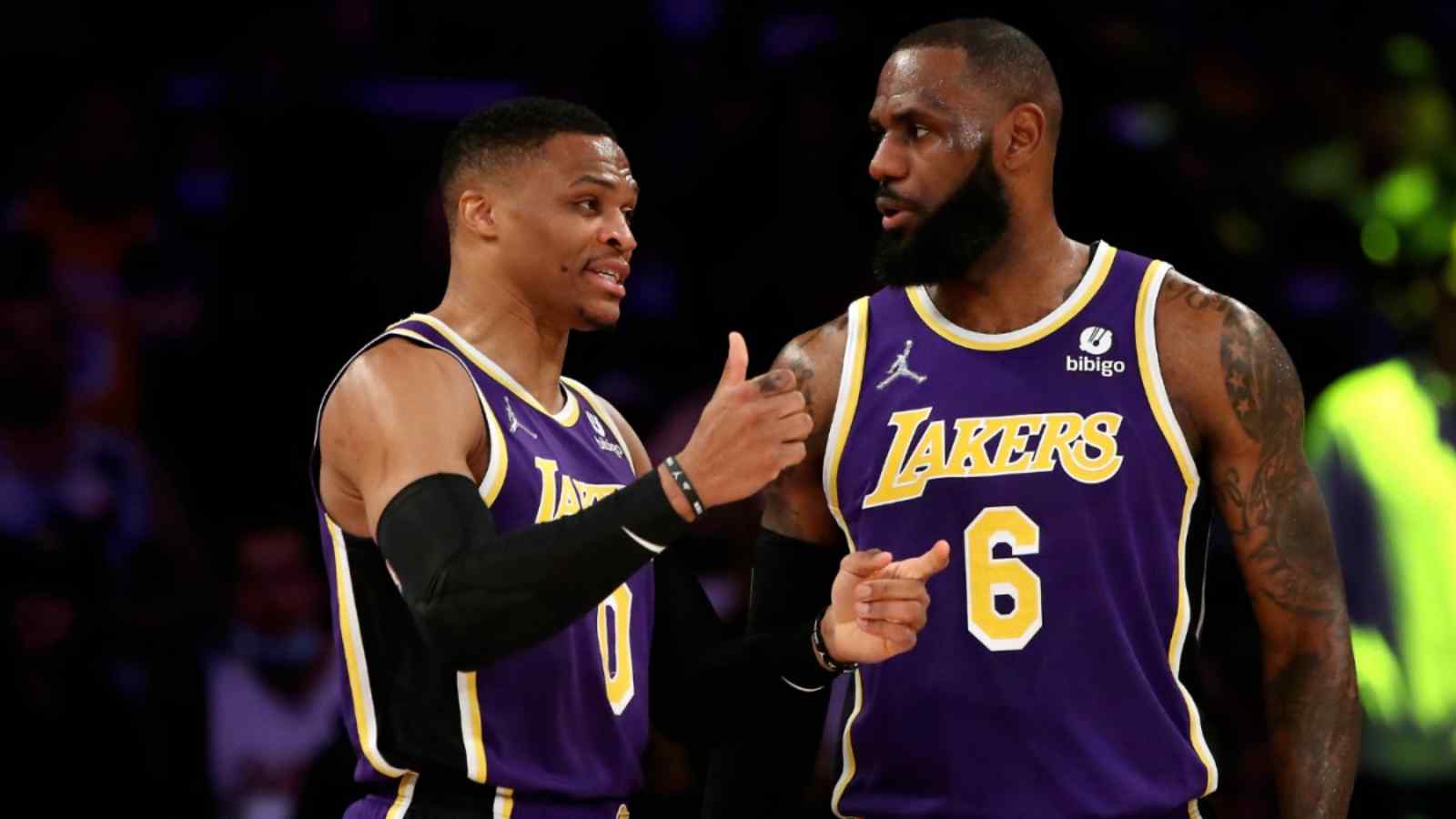 Nick Wright on his podcast on the topic and used it against Westbrook only to agonize him more. Lakers owner Jeanie Buss heaps praise on Westbrook for being the most consistent Laker player when most of the team was making partial appearances due to injuries and personal reasons. She initially used the "best player" word in the flow of discussion, but later corrected it to the "consistent player." NBA analyst Nick Wright picked up the "best player part" and largely disagreed with her statement.
Wright said that Russ was the most available player for the franchise, having appeared in the most number of games (78). However, he also said Westbrook was consistently terrible night after night. He said that Buss calling Westbrook the best player over LeBron James was absurd.
The 37-years-old analyst said, "Here's what Russell Westbrook was for the Lakers: He was the most available player. Russ was consistent. He was consistently terrible. Every night – you knew it – Russ was gonna show up play 30-plus minutes and be bad. So, I don't think that's what she was meaning though and calling him their best player is an absurdity."
Well, the former MVP was an underperforming superstar in the league last season, but he remained 3rd top scorer and rebounder for the team while leading them in assists. He might not have found his mojo in the LA franchise but could be an important piece on another team.
Also Read: "What Bron is doing, I would do exactly the same" Nick Wright approves of LeBron James' plan of recruiting sons to the NBA
Los Angeles Lakers and Russell Westbrook are looking to move from the bizarre 2022 season.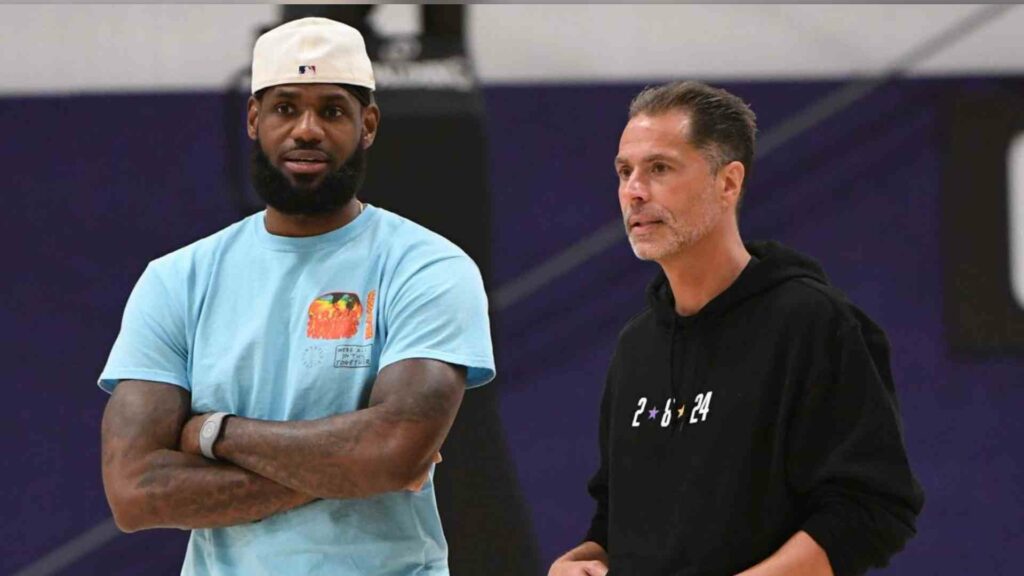 17-time NBA champion Los Angeles Lakers had very different expectations from "triple-double" king Russell Westbrook when they traded fortunes for him. But the result was completely opposite as the team failed to make it to the playoff altogether. Now with many speculations around Russ's future with the franchise, the Lakers are reportedly reached out to at least five franchises in a bid to trade Russell Westbrook. But there have been no trades consummated as the franchise tries to unload his $47.1 million salary. The Lakers were said to be more interested than ever in trading the guard before this season.
Westbrook, also now in such a situation would be hoping for some fresh air and a new start; especially, after the Lakers added his nemesis, Patrick Beverley, to their roster. The LA Lakers are looking to compete for the championship in the 2022-23 season and looked to solidify their defense with the addition of an available proven star in Bev. It adds some defensive power and depth in the guard area.
While they have not made any mega trade to make an immediate impact on the 2023 season, but tried hard to get Kyrie Irving early in the summer. After failing to land Uncle Drew, they added younger pieces around LeBron James and Anthony Davis, hoping to repeat the 2020 Championship run.
Also Read: "He's made to be ALONE" REAL reason for Ben Simmons, Maya Jama's engagement being called off
Also Read: Top 5 Wealthiest NBA Franchises 2022: How much are they worth
Do follow us on Google News | Facebook | Instagram | Twitter