The 2022 Draft Class is turning out to be one of the most stacked classes in a while. Players like Paolo Banchero, Benedict Mathurin, Jabari Smith Jr. and Walker Kessler have headlined the draft class. The Houston Rockets drafted Jabari Smith Jr as the third overall pick, but it did come off as surprising for the 6'11 power forward. Apparently, the Oklahoma City Thunder had promised to draft him second , but went ahead with Gonzaga's Chet Holmgren. Jabari Smith Sr, the father of Houston Rockets rookie, recently talked with Andscape and had a lot to say.
The former Sacramento Kings player said, "So, they called Chet Holmgren's name, and he lost it. Leg went to shaking. I looked at him. He is almost in tears. And I forgot that he told me that OKC [promised to draft him], so I got to keep my mouth closed about that. I talked to him, 'Well, hey, what are you doing? Straighten your face, man. You good, you good, you good' ."
Coming off high school as a consensus five-star recruit and one of the top players in the 2021 class, Smith chose to play college basketball for Auburn University. He had a stellar freshman year, averaging 16.9 points and was named Consensus Second Team All American.
Post his freshman year, Smith was heavily favored by the NBA analysts fraternity to be the 1st pick. Smith himself told in an interview that he wouldn't be surprised if the Orlando Magic picked him first. But as it turned out, Duke's Paolo Banchero and Gonzaga's Chet Holmgren were preferred over the Auburn University Forward.
Oklahoma City Thunder rookie Chet Holmgren is out for the 2022-23 season after he suffered a Lisfranc injury to his right foot.
Related: Fans in shambles over Karl Malone being named judge despite his dark past
Jabari Smith Jr all set to take the All-Star Weekend by storm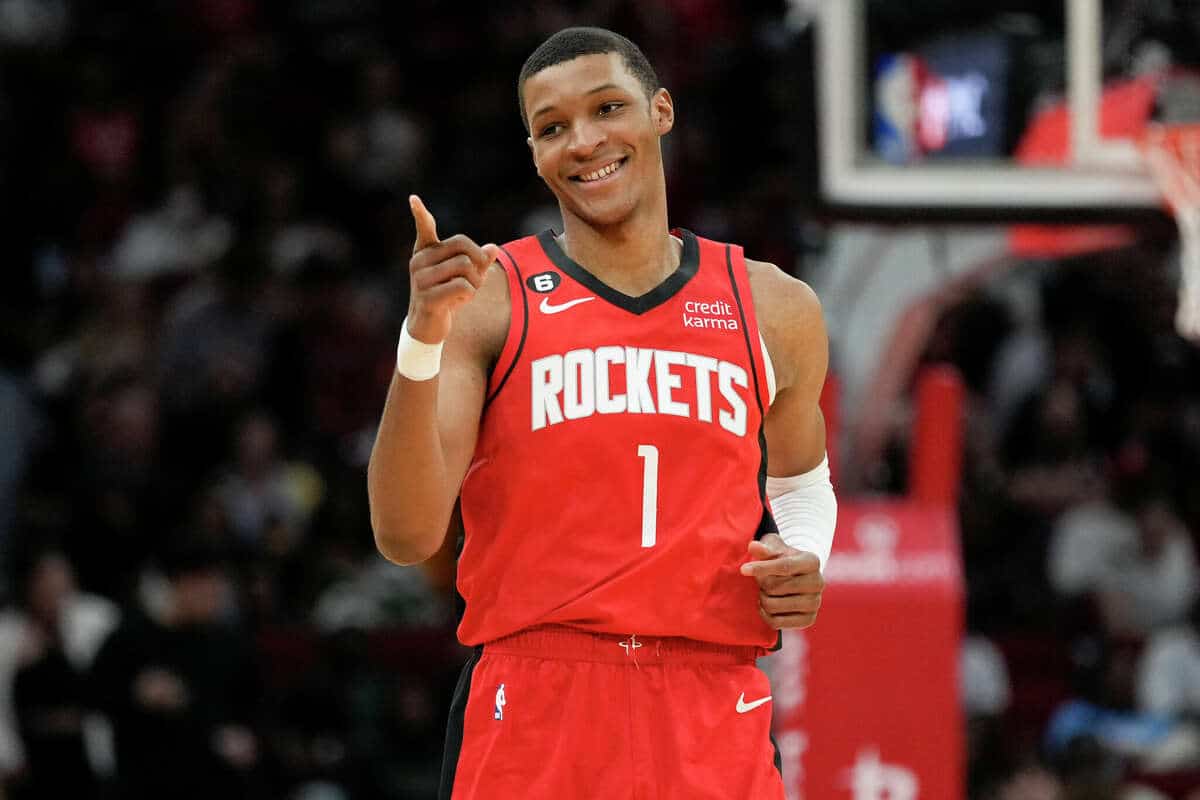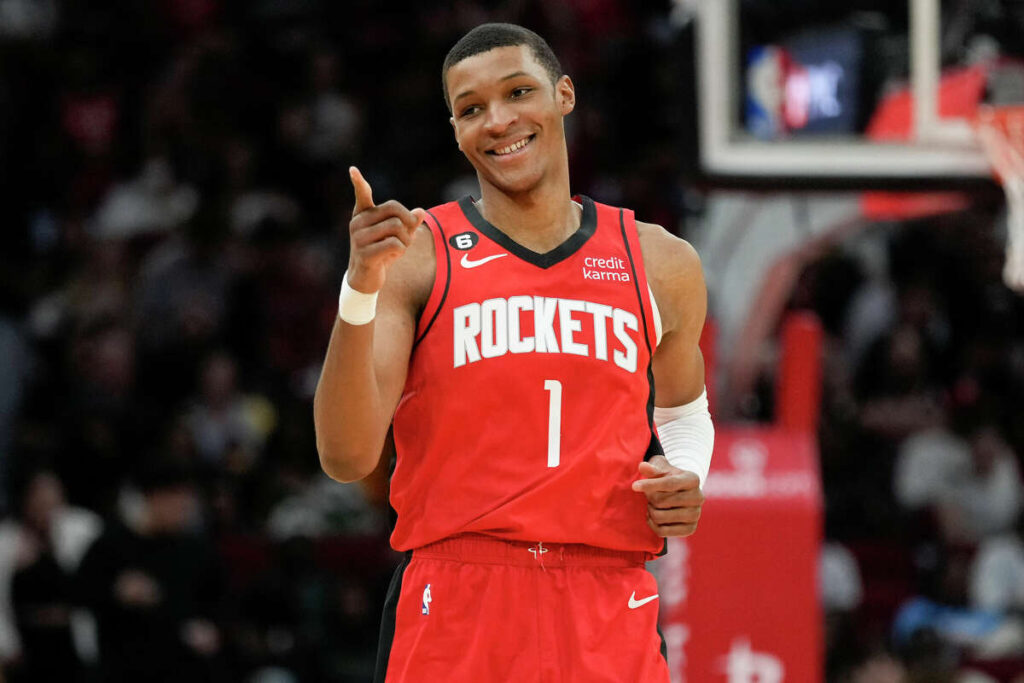 With the most looked forward to time of the NBA calendar approaching us, Jabari Smith Jr. is all set to experience his first ever All-Star Weekend at Salt Lake City, Utah. After averaging 11.9 points, 7.0 rebounds and 1.2 blocks per game for the Rockets , Smith has been selected to the 2023 Jordan NBA Rising Stars. He will also feature in the KIA Skills Challenge. The forward will team up with fellow rookies Paolo Banchero and Jaden Ivey.
Currently ranked 8th on NBA's Rookie ladder, Smith will be hoping to move up the ranks after the All-Star break. He will hope to live up to the expectations he set entering the league after a solid freshman year at Auburn.
In case you missed it:
Joel Embiid lifts brutal lid on his status of playing All-Star Game
Julius Randle considers himself fortunate to get the opportunity to play with LeBron James in the All-Star Game before "he gets his old a** outta here"
Do follow us on Google News | Facebook | Instagram | Twitter