The NFL remains a fan-favorite across the USA. NFL games attract a large number of fans. Additionally, these games also have a lot of celebrities in attendance. In an NFL game between the Kansas City Chiefs and the Chicago Bears on Sunday, Taylor Swift was spotted in the Arrowhead stadium suites, cheering for the Chiefs.
Swift, who is coming off the back of her immensely successful ERAS tour, is rumored to be dating the Kansas City Chief's tight end – Travis Kelce. In fact, Swift, who was donning Chief's colors, was seated beside Kelce's mother at the game. Fans were quick to notice this and many speculated that the two would be a couple soon if they weren't already.
While many were busy speculating about their relationship status, an American journalist, Albert Breer, had a completely different question. He posted a clip where Swift is seen sitting next to a man of apparent African-American descent and posed the question, "Is that Dennis Rodman sitting next to Taylor Swift?"
Upon closer examination, it became evident that the man in question was not NBA legend Dennis Rodman. Although his attire resembled something Rodman might wear, it was unquestionably not the former Chicago Bulls superstar attending the game.
The Chiefs secured a resounding victory against the Bears with a final score of 41-10, giving their fans plenty to celebrate.
Also Read: NBA insider provides HUGE update about Damian Lillard's future as multiple teams eye Blazers superstar
Twitter absolutely bashes the reporter for thinking the man sitting alongside Taylor Swift was Dennis Rodman
Fans expressed significant dissatisfaction with Albert Breer's misidentification of the man as Dennis Rodman. While instances of reporters confusing individuals have occurred in the past, it is rather surprising in this case, given Rodman's widespread recognition as a prominent personality.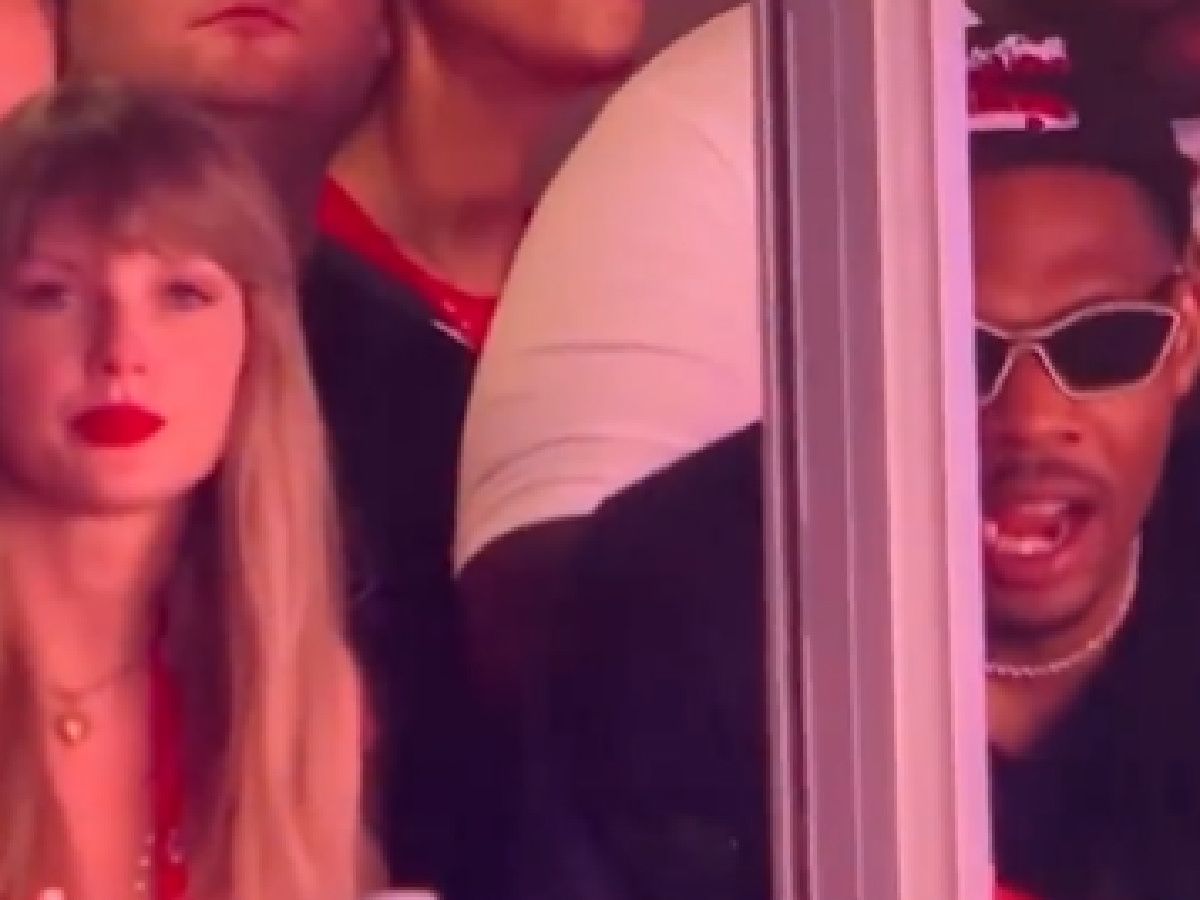 Many fans took to Twitter to express their displeasure with this mistake. Some users called the reporter 'racist' while some couldn't believe Breer tweeted a statement like that. Here are a few reactions:
Numerous fans were surprised to find that the tweet had not been deleted as yet. Albert Breer's intentions remain unclear, and he can only hope that his employers view it as a minor mistake. The best-case scenario for him at this point might involve issuing a small apology, which is what he should aim for to address the situation.
In Case You Missed: