Did Russell Westbrook really become the scapegoat for Los Angeles Lakers' miserable 2021-22 season? Who can say for sure, but at least Mr. Triple Double did not live up to his expectations – joining forces with Anthony Davis and LeBron James. However, it does not take away that Brodie remains to be one of the most explosive guards in modern-day NBA and can change the course of any game on a good day.
Not all of this former MVP's wins have come on the court. Perhaps, one of his biggest wins came against the greatest Golfer of all time – Tiger Woods. This incident takes us all back to Las Vegas, wherein Brodie went against the organizer of the charity WPT tournament himself, which was Tiger Woods.
Also Read: "Went out like a p*ssy," NBA fans call out Giannis Antetokounmpo for unsportsmanlike foul amid Germany's upset over Greece in EuroBasket 2022
Russell Westbrook shocked Tiger Woods in Las Vegas's poker tournament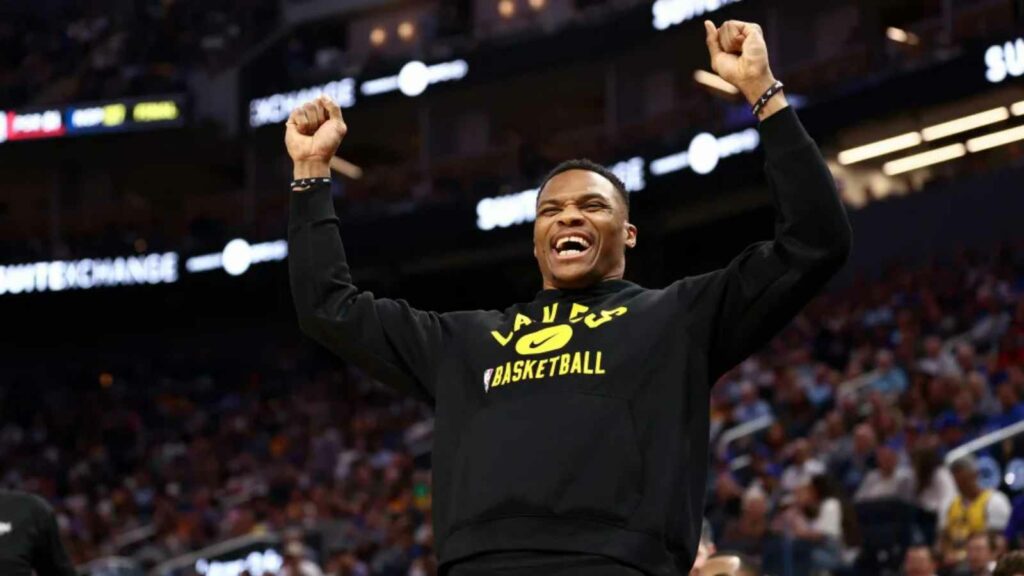 So, what happened in the WPT charitable event between these two legends? Tiger Woods and Russell Westbrook sat on the same table, competed and even were locked all-in against one another. Tiger put all his chips holding Ace-King of spades, a high hand, but Russell was staring down at a pair of Queens and he made the call. The dealer showed an Ace as the first card and Tiger was visibly ecstatic. The great golfer even jumped out of his chair is dismay and shock.
Eventually Russell Westbrook hit his set of Queens took a massive lead and maintained it. He knocked out tiger from his own tournament. It was one for the books as the poker world reminded us that no matter how big you are, you just can't avoid situations like this.
While Westbrook turned the tide against host – Woods, he would surely be hoping the experience the same luck as he looks to make a strong return with the LA Lakers for the 2022-23 season. Will we witness the former MVP finally supporting LeBron James to take the purple and gold for yet another silverware? Remains to be seen.
Also Read: "Will he have the same status as LeBron and Steph?" Stephen A. Smith demands Kevin Durant to make a strong run for NBA Title…
Also Read: "SAFE!" Nerlens Noel's $58 million lawsuit vs. LeBron James' agent Rich Paul gets huge decision