Ryan Clark is a former American football safety who played in the National Football League (NFL) for 13 seasons. Clark started his NFL career with the New York Giants in 2002 and also played for the Washington Redskins before spending the bulk of his career with the Pittsburgh Steelers. Clark was known for his hard-hitting style and his ability to read the game well. After retiring from football, he has worked as an analyst for ESPN.
Clark along with former NFL Stars Channing Crowder and Fred Taylor hosts the Pivot Podcast on YouTube. On the most recent episode, Clippers coach Tyronn Lue takes time to sit down with Fred, Ryan and Channing as the NBA Playoffs are approaching. In response to a recent comment made by Lakers Superstar LeBron James regarding his son LeBron "Bronny" James Jr being better than some of the current players in the league, Clark blatantly disagreed with James. He went "Cappin. I love my child. But I'm not going there. Bron [James]? He my guy, but nah. It's awesome that you're a great father."
Lue is well-known for his time as the Head coach for the Cleveland Cavaliers, where he worked closely with LeBron James. During this time, Lue helped lead the Cavaliers to their first NBA championship in 2016, and he is widely credited with playing a significant role in James' success.
Related: Kendrick Perkins CLAIMS the Lakers will make it to the NBA Finals if LeBron James and Anthony Davis are healthy
LeBron James' son is in his senior year at Sierra Canyon School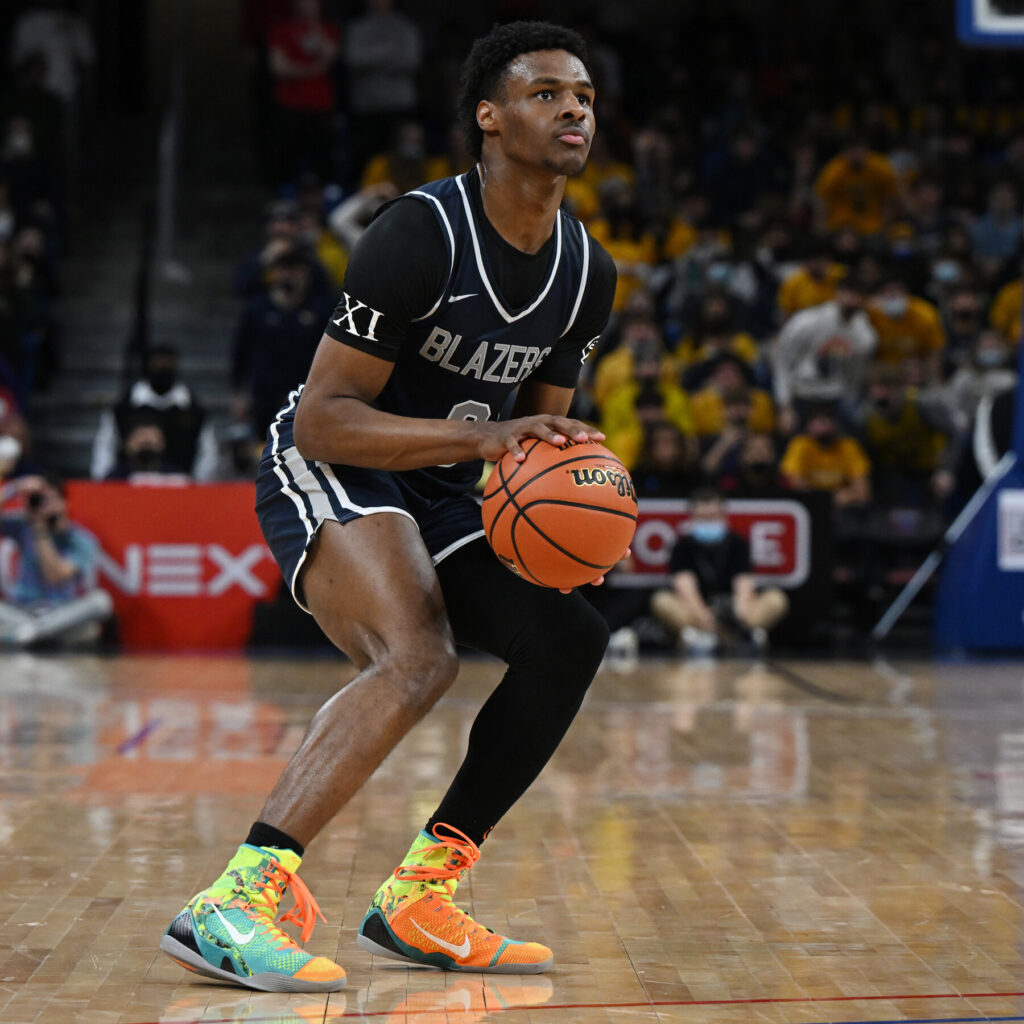 In his first year at Sierra Canyon, Bronny James averaged 4.1 points and 1.4 assists per game, playing a key role in the team's success. He has shown an impressive ability to drive to the basket and create scoring opportunities for his teammates.
As a junior, James averaged 8.8 points, 3.3 rebounds, 2.8 assists and 1.9 steals per game in 29 appearances. His performance took a significant leap in his senior year and James went on to average 14.2 points, 5.5 rebounds, 2.4 assists and 1.8 steals per game, leading his team to a 23–11 record. He was selected to play in the McDonald's All-American Game and was named to the United States team for the Nike Hoop Summit.
Bronny James' career at Sierra Canyon has not been without its challenges. In his sophomore year, he suffered a season-ending injury in January 2021, which prevented him from participating in the team's playoff run.
He has also received significant media attention, with many speculating about his future in basketball and whether he will follow in his father's footsteps and eventually make it to the NBA. Regardless of what the future holds, Bronny James' time at Sierra Canyon has already cemented his status as a talented basketball player with a bright future ahead of him.
In case you missed it:
Mavs HC Jason Kidd has some NSFW comments on his team's performance against the Hornets
s Giannis Antetokounmpo playing tonight against the Denver Nuggets?