The Dallas Mavericks suffered a humiliating 118-108 loss to the Charlotte Hornets on Friday night, dropping their record to 9-11 and falling to the 10th spot in the Western Conference. The Mavs were outplayed in every aspect of the game, from shooting to rebounding to defense, and their head coach Jason Kidd was not happy about it.
Jason Kidd, who is in his first season as the Mavs' coach after replacing Rick Carlisle, did not mince words when he addressed the media after the game. He used some NSFW language to describe his team's performance, calling it "dog sh*t" and "embarrassing".
"We were dog sh*t tonight," Kidd said bluntly. "We didn't play hard. We didn't compete. We didn't share the ball. We didn't do anything right. It was embarrassing."
Jason Kidd also criticized his players for their lack of effort and energy, saying that they looked like they were "sleepwalking" and that they had no pride or respect for themselves or the organization.
"We have to look in the mirror and ask ourselves if we want to play this game," Kidd said. "If we don't, then we should just stay home. Because this is not acceptable. This is not how you represent the Mavericks."
Also Read: "I want to make as much money as I can," Austin Reaves discloses he'll leave the Lakers for money claiming the 'NBA is a business'
What went wrong for the Mavs?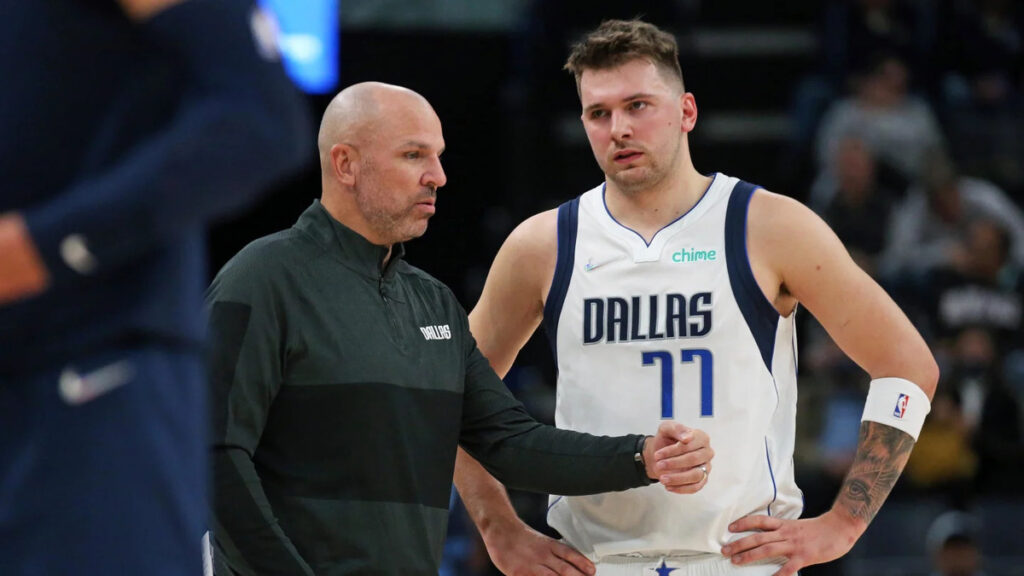 The Mavs were coming off a thrilling 112-111 win over the Phoenix Suns on Wednesday night, where they snapped the Suns' 18-game winning streak and handed them their first loss since October 27. However, they failed to build on that momentum and instead laid an egg against the Hornets, who had lost four of their last five games.
The Mavs shot a dismal 40.7% from the field and 28.6% from three-point range while allowing the Hornets to shoot 50% from both categories. The Mavs also got outrebounded 51-40 and outscored 60-38 in the paint.
The Mavs' star duo of Luka Doncic and Kristaps Porzingis had subpar games, combining for just 35 points on 13-of-36 shooting. Doncic had 18 points, seven rebounds, and six assists, but also committed six turnovers and fouled out with 3:23 left in the game. Porzingis had 17 points and nine rebounds, but missed nine of his 14 shots and was a minus-19 in plus/minus.
The Hornets, on the other hand, had six players score in double figures, led by Terry Rozier's 28 points and Miles Bridges' 26 points. LaMelo Ball added 14 points, eight rebounds, and seven assists, while Kelly Oubre Jr., PJ Washington, and Cody Martin chipped in with 13 points each.
The Hornets also played with more intensity and passion than the Mavs, as they hustled for loose balls, crashed the boards, and ran the floor. They outscored the Mavs 23-8 in fast break points and 19-9 in second-chance points.
The Mavs will have a chance to redeem themselves on Sunday when they host the Brooklyn Nets at American Airlines Center. However, they will have to show a lot more fight and urgency than they did against the Hornets if they want to avoid another embarrassing loss.
In Case You Missed:
"I took that personally!" Joel Embiid ANSWERS Draymond Green with a mammoth 46-point performance against the Warriors after he claimed Nikola Jokic is the hardest person to guard
Stephen Jackson CLAIMS he actually 'shot a gun' at somebody when he was in the NBA defending Ja Morant over his gun violence fiasco
Suns' Kevin Durant reportedly set to stage a return against the Minnesota Timberwolves