The Golden State Warriors hosted the Philadelphia 76ers in a thrilling NBA match on Friday night, which saw the Warriors emerge victorious with a scoreline of 120-112. The match was highlighted by a stunning performance by Joel Embiid, the Cameroonian international and 6-time All-Star, who dropped a game-high 46 points against the Warriors.
In a post-game interview, Draymond Green, the former big man for the Warriors, revealed that Embiid was motivated by Green's recent comments about Nikola Jokic being the hardest player to guard in the league. Embiid took those comments personally and used them as fuel to deliver an outstanding performance against the Warriors.
Embiid allegedly said to Green, "You know why I played like that tonight? You said Joker was the hardest person to guard in the league. I took that personal."
Despite Embiid's impressive showing, the Sixers were unable to overcome the Warriors, who played exceptionally well on their home turf. The win puts the Warriors in a good position as they continue their push for a playoff spot.
For the Sixers, the loss is a setback, but they have already qualified for the playoffs with more than ten games remaining in the regular season, thanks to the efforts of Joel Embiid, who has been a consistent performer for the team. With the playoffs fast approaching, Embiid and the Sixers will be looking to build on their recent successes and make a strong push for the NBA championship.
Related: 76ers HC Doc Rivers ASSERTS Joel Embiid is the 'clear' MVP this season after claiming he was robbed of the title last year
Julius Erving believes the Sixers have "undeniable desire" to win NBA championship this season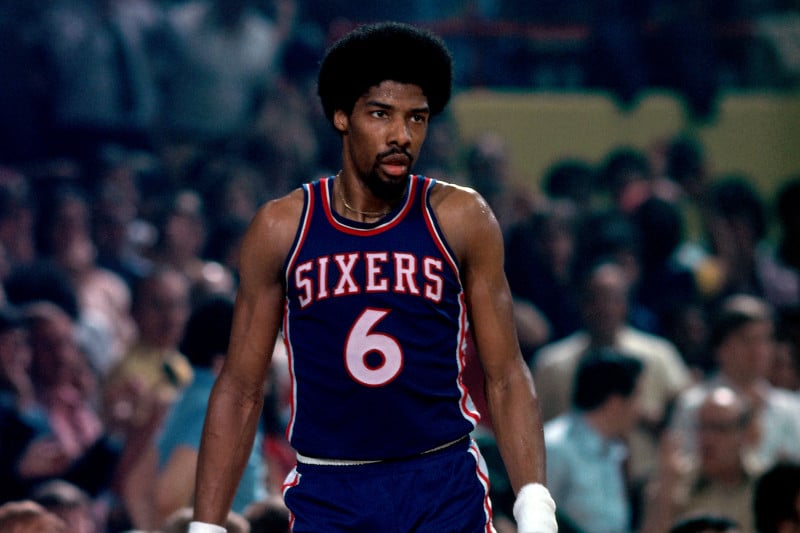 Philadelphia 76ers legend Julius Erving has voiced his belief that the team has an excellent chance of winning the championship this season. The NBA Hall of Famer praised the 76ers for their dynamic roster, which includes superstar center Joel Embiid, former MVP James Harden, and rising star Tyrese Maxey.
Erving noted that this version of the team is the most talented one that the franchise has assembled around Embiid and that there is an "undeniable desire" among the players to win it all this year. He also highlighted the chemistry within the squad, as well as the contributions of role players such as Tobias Harris.
The 76ers currently have a 49-24 record and are one of the top teams in the Eastern Conference. They have been dominant at home, with a 26-11 record at the Wells Fargo Center, and have won eight of their last ten games.
With the NBA playoffs just around the corner, the 76ers are poised to make a deep run and potentially bring a championship back to Philadelphia for the first time since 1983. Fans will undoubtedly be excited to see the team's star-studded roster in action as they chase basketball's ultimate prize.
In case you missed it:
"I want to make as much money as I can," Austin Reaves discloses he'll leave the Lakers for money claiming the 'NBA is a business'
Stephen Jackson CLAIMS he actually 'shot a gun' at somebody when he was in the NBA defending Ja Morant over his gun violence fiasco