Ja Morant, the talented point guard for the Memphis Grizzlies, has recently made headlines for his off-court behavior. He was suspended for eight games after flashing a gun on social media, prompting him to seek counseling in Florida and speak with NBA commissioner Adam Silver about returning to action. With the league's investigation concluded, Morant is expected to rejoin the team next week.
This incident has sparked debate about Morant's behavior and whether he is intentionally cultivating a negative image for himself. Some have criticized his father for not setting a better example for his son.
Shannon Sharpe, a sports commentator on FS1's "Undisputed," weighed in on the issue, saying that Morant may be trying too hard to portray himself as "hood" or "thug" and that he doesn't need to impress anyone because he is already an impressive athlete.
Sharpe's argument has some merit, as Morant is undeniably a talented player who doesn't need to create a false image to impress anyone. The incident has also had negative consequences for Morant, potentially costing him millions of dollars in lost bonuses and endorsements. His behavior could also set a bad example for younger fans who look up to him as a role model.
However, it's important to remember that Morant is still a young athlete with a lot to learn. He has already taken steps to address the issue by seeking counseling, and this could be a valuable learning experience for him. As fans, we should support him in his efforts to grow and improve as both a player and a person.
Related: Former Chiefs LB Boomer Mays defends Ja Morant amidst the NBA star's gun and strip club controversy
The Fallout of Ja Morant's Gun Incident: NBA Suspends Memphis Grizzlies Star for Eight Games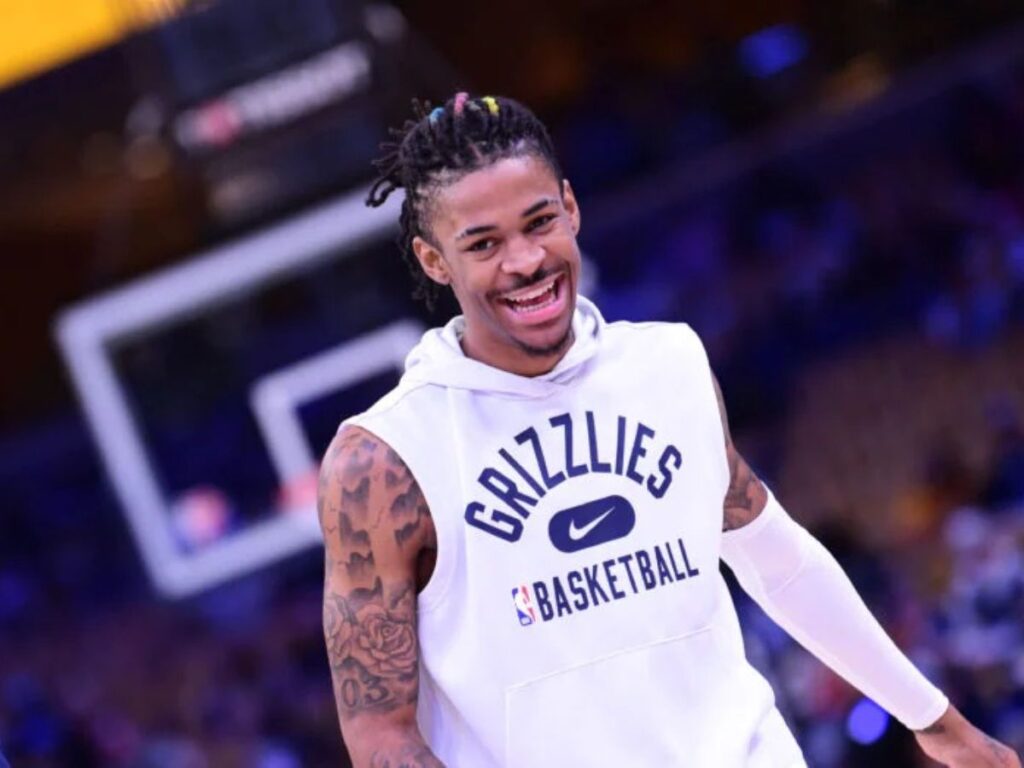 Morant, the Memphis Grizzlies All-Star guard, has been handed an eight-game suspension without pay by the NBA due to "conduct detrimental to the league" after displaying a firearm at a club in suburban Denver earlier this month. Morant will miss his next two games and will be eligible to return on Monday when the Grizzlies play Dallas, although he is not expected to play that night.
The games he has missed will count toward the suspension, and Morant will forfeit approximately $669,000 in salary. NBA Commissioner Adam Silver called Morant's conduct "irresponsible, reckless and potentially very dangerous," especially given his large following and influence, particularly among young fans.
Silver met with Morant before announcing the league's decision. Memphis coach Taylor Jenkins said he expects to be respectful of the time off Morant has had and doesn't expect him to play on Monday.
In Case You Missed It:
"The gun wasn't mine," Ja Morant publicly defends himself following his gun violence and strip club fiasco
"A lot of kids look up to me," Ja Morant realizes the responsibility of being a 'role model' amidst acts of gun violence