NBA analyst Skip Bayless has his guns blazing against the Los Angeles Lakers. The Lakers have now lost all the matches they have played so far in the season. Skip is said to be the biggest hater of the Lakers' great LeBron James, and many would have seen his comments coming around after the Lakers are down and maintaining an unwanted record by going winless.
Skip Bayless tweeted soon after the Minnesota Timberwolves handed the Lakers another defeat. He quoted, "LeBron James went 1-6 from three, dropping him to 10-41 through 5 games. That's 24%. That's some serious LeBricking." The Timberwolves fans were also chanting '0-5' in the stadium to boo the Lakers team.
There is no doubt that Skip has made a career by mocking King James whenever he gets a chance. This is the lowest performance by the LA Lakers team twice in 60 years, a feat that no one associated with the team will be proud of. LeBron mentioned stepping up after the team went 0-4, but nothing seems to be working out for them. He made all the possible efforts from his side and contributed with 28 points, 7 rebounds and 5 assists.
Also read "It hurt hearing that" Emotional Klay Thompson reveals his true feelings about Charles Barkley's comments on his injuries
Will Smith visits the LA Lakers facility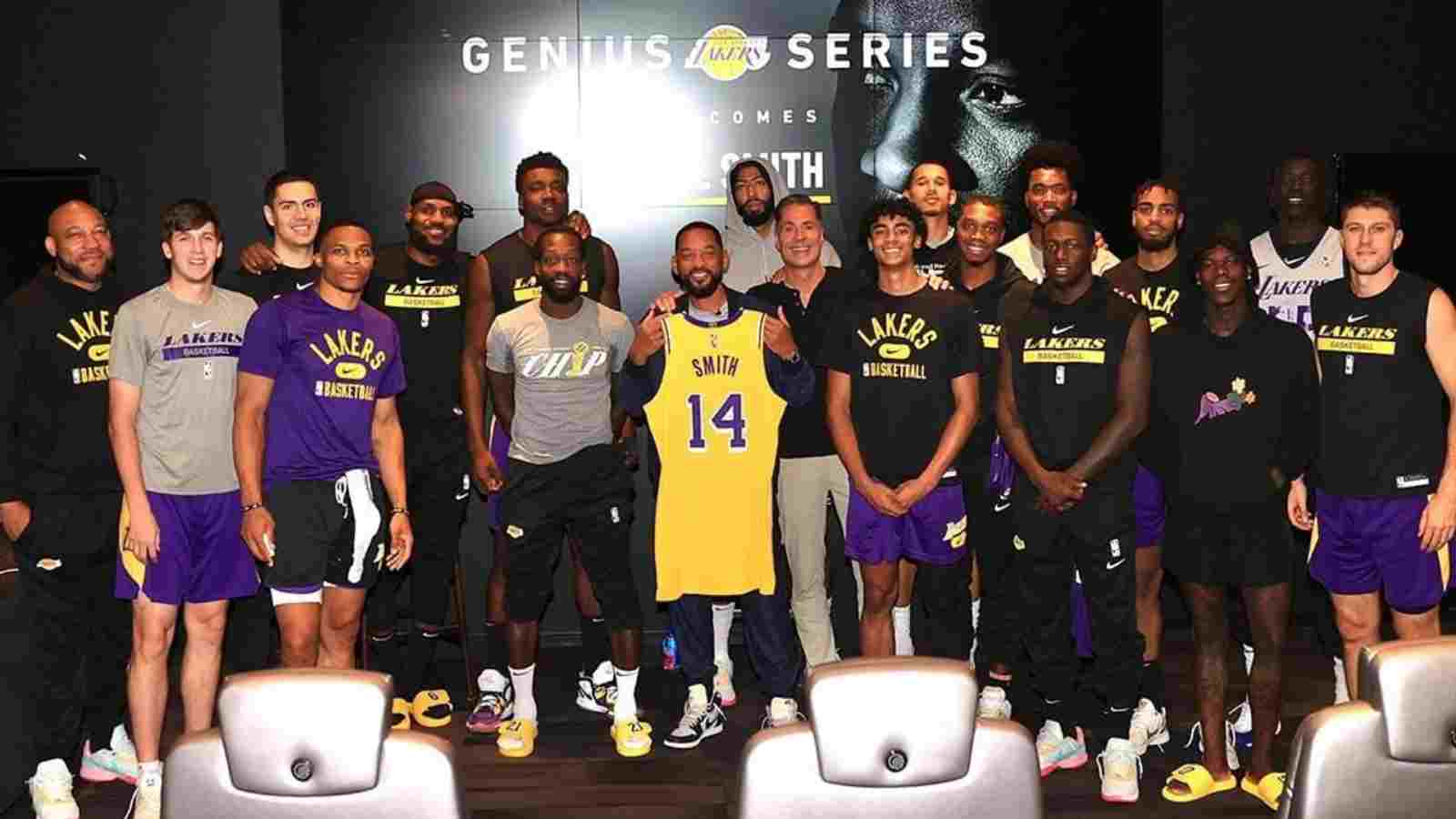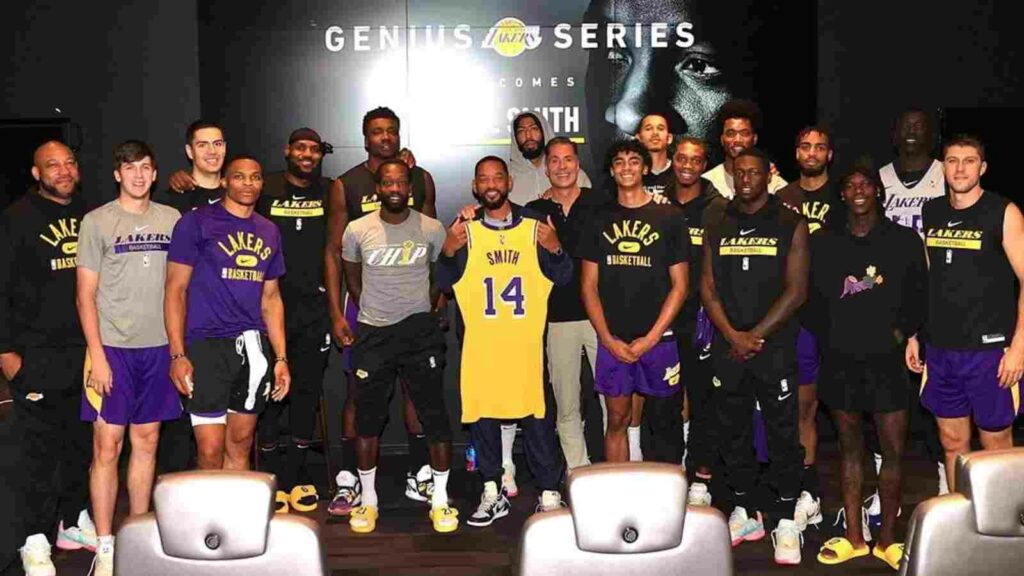 The Los Angeles Lakers recently had a special guest visit them and it was none other than famous Hollywood actor Will Smith, who was there as part of the Lakers' Genius Talks. The event was an annual conference where celebrities spoke with the team to offer inspiration. Indeed, it was much needed as the Lakers are failing badly in the ongoing season.
The actor was in the news regarding the Oscars controversy in March and had kept mum since then. It is now that he is returning to the spotlight. He was even presented with a No. 14 Lakers jersey and photographed with the team, the owner, Jeanie Buss, and the general manager, Rob Pelinka. According to the Lakers, the actor spoke about 'strength through togetherness and practicing gratitude in times of great challenge.'
Smith shared a few snaps on his Instagram handle as well and wrote: "Gave a sneak peek of #Emancipation to the @lakers and had a GREAT convo about the film for their Genius Series… big thanx to everyone who came thru!! Next stop… my @sixers." Will has been an inspiration for many, and getting his guidance in the middle of a disastrous campaign should provide the Lakers team and the management with some motivation and relief so they can get back and climb up the ranks as soon as possible.
Also read "Lakers don't have their pick lol" Paul Pierce gets TRASHED by fans after attempting to throw shade at 18-time NBA champions
Also read "Is it possible that the Lakers are tanking?" Skip Bayless reacts to LeBron James' 8-turnover disaster against Nuggets
Do follow us on Google News | Facebook | Instagram | Twitter