Klay Thompson has had a slow start to the current season and looks like a shadow of his former self. Amid all this, Klay who is known to be a calm and composed guy lost his cool in the Warriors' recent match against the Phoenix Suns which saw him get ejected. After the Warriors' comeback victory over the Miami Heat on Thursday night at Chase Center, the last of Thompson's bottled-up resentment was let out after his postgame news conference.
After Golden State's 29-point loss to the Suns, TNT's Charles Barkley made some remarks that the Warriors' shooting guard heard about. Two days later, after responding to questions from reporters, Thompson called out the Naismith Memorial Basketball Hall of Famer as he closed out his press conference.
Speaking on the matter Charles Barkley warned the Warriors, "There was a time when Klay Thompson was the best two-way guard in the NBA, and he's not the same guy." Chuck said a potential cold dose of reality on the situation Thompson finds himself in. "And that's because of injuries. Now, is he done? No, I don't think he's done. I think he's slowing down and it's catching up with him. That's why he's frustrated."
Klay Thompson fired back in the post-game press conference by saying, "I've got one thing to say, so it hurts when someone like Charles Barkley, with the platform that he has, says you're not the same player before the injuries you had. It's like 'No, duh, man.' Consecutive years, like. I tore my ACL and Achilles in consecutive years and still helped the team win a championship. It hurt hearing that because I put so much freaking effort to get back to this point. It's hard to even put into words what I had to do to be the player I am today."
Also Read: "Your game plan ain't working" LeBron James, Lakers ironically slapped by Bruce Brown Jr. for considering him a mere 'shift' player
Klay Thompson is poised to make a strong comeback this season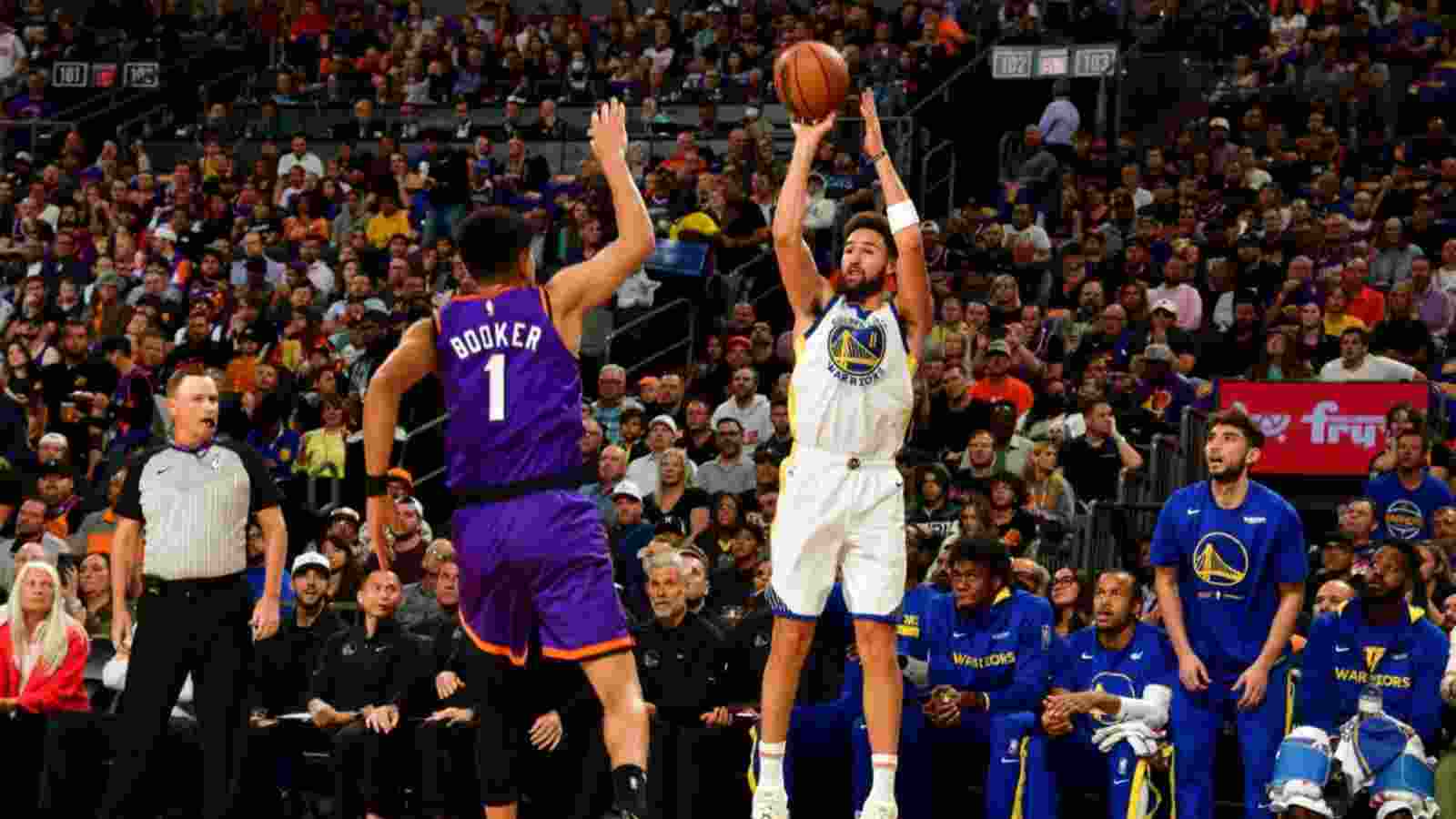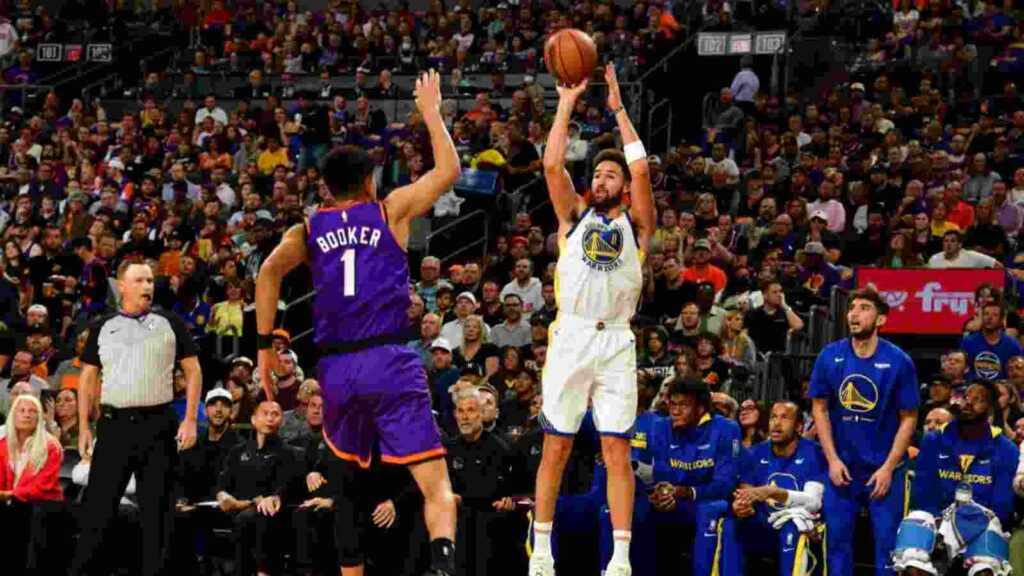 Thompson missed 941 days of NBA action as a result of his injuries, from Game 6 of the 2019 Finals to Jan. 9, 2022. He averaged 20.4 points on 38.5 percent shooting from outside the arc in 32 games to end the 2021–22 season, despite some inconsistency. He subsequently averaged 19 points per game and shot 38.5 percent from outside the arc in the playoffs, winning his fourth NBA title.
Thompson has had a difficult start to the 2022–23 season, which is probably what sparked Barkley's remarks. Because of the mental block, Thompson experienced after injuring his Achilles, he avoided playing pick-up basketball throughout the summer, which resulted in a minute restriction to start the season.
Thompson is averaging 12.6 points per game this season, shooting 34 percent from the field and 31 percent from outside the arc, clearly well behind his career averages. Without a doubt, Klay Thompson is destined for a breakout performance, according to Warriors coach Steve Kerr, guard Stephen Curry, and Thompson himself, who reaffirmed the statement in his postgame remarks on Thursday.
Also Read: "The race for Wembanyama has begun" Fans react after injured Damian Lillard exits game as Heat hand over Blazers' first loss
Also Read: "Was constantly on the edge" Brittney Griner was always on her toes in struggling teenage years on who would 'target' her
Do follow us on Google News | Facebook | Instagram | Twitter