Following Draymond Green's five-game suspension, Saturday Night Live featured a skit mocking the NBA player's recent controversial actions. The skit, a news anchor interview, humorously portrayed Green's demeanor.
In response to questions about a recent chokehold incident on Minnesota Timberwolves' Rudy Gobert, Green answered sarcastically. The three-minute spoof on Weekend Update playfully addressed the suspension, with cast member Devon Walker portraying Green and being asked if he was sorry.
Walker, in the character of Green, expressed gratitude to Che for allowing him to publicly apologize. Che responded by asking if he [Walker as Green] was indeed sorry. To this Walker, imitating Green, replied:
Hell no. I can't wait to do it again. I had a reason, all right? Rudy Gobert is a tall Frenchman who's been pissing me off for years. Imagine if you had a 7-foot baguette in your face. You would want to do something too. I was trying to kill him. So, if you think about it, Che, I showed restraint.
The 'real' Draymond Green will be absent from all three games. The Warriors already knew that Green's actions against Rudy Gobert had gained international attention, but he's now featured in comedy sketches in mainstream media by Saturday Night Live.
Draymond Green apologized to his teammates
After receiving a five-game suspension from the NBA for choking Rudy Gobert, Draymond Green expressed regret to his Golden State Warriors teammates in a locker room scene. In a recent piece, Marcus Thompson of The Athletic revealed that Draymond Green, a forward for the Golden State Warriors, expressed regret to his teammates over his suspension.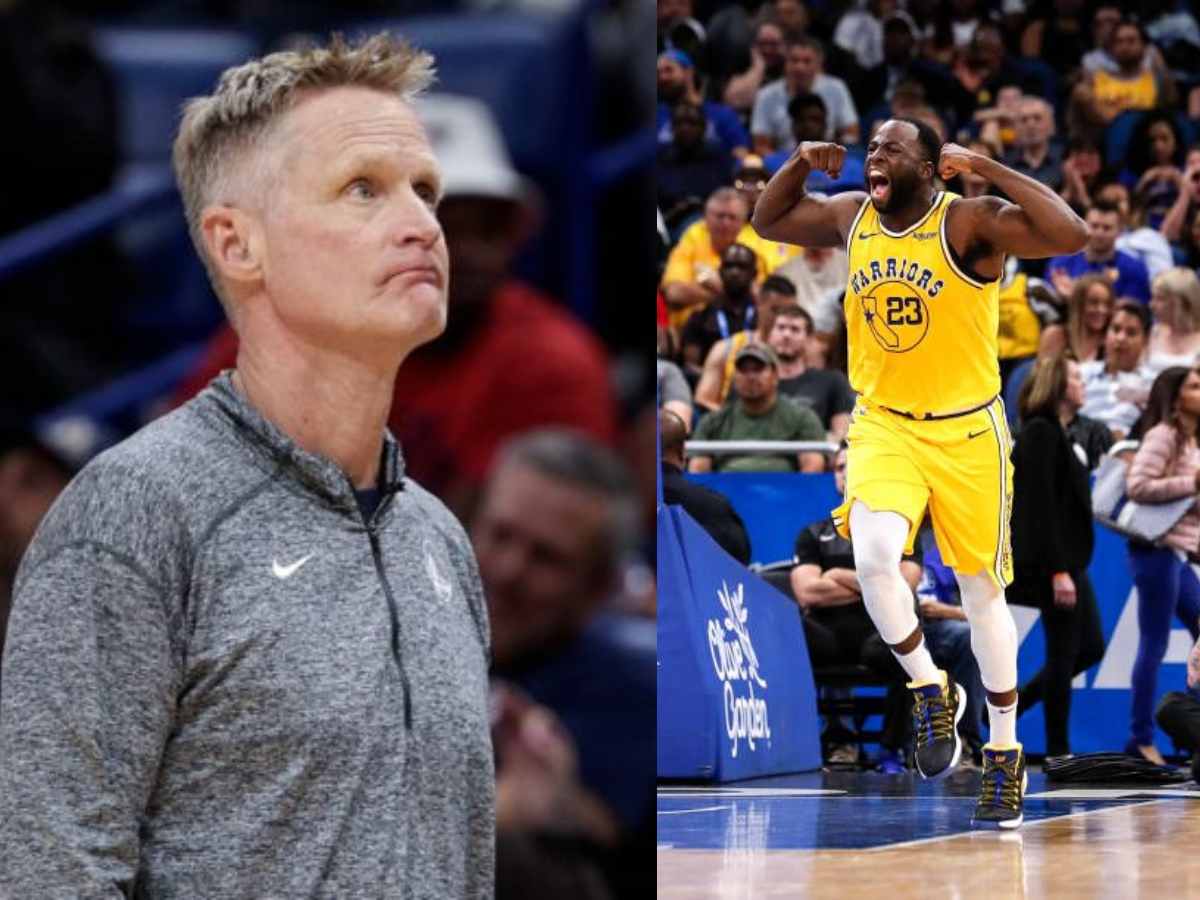 In a November 17 article, Marcus Thompson of The Athletic reported that Green was sorry in the locker room, expressing regret for going too far while trying to protect his teammate. Acknowledging the league's decision to suspend Draymond Green, Coach Kerr understands the seriousness of Green's actions. Although Kerr didn't oppose Green separating Gobert from Klay Thompson during the heated clash, he disapproved of the six to seven-second chokehold on Gobert.
In case you missed it: