Stephen A. Smith is all set to host his very own show with ESPN named "NBA in Stephen A's World." The show will obviously feature the legendary reporter who will take his audience through his understanding of the league while possibly being accompanied by other associates of the NBA itself. Fans are certainly in for a treat.
The ESPN analyst recently reacted to the show making its debut on NBA Today with Malika Andrews. He said, "I think the first thing to say Malika is this, I don't know what the hell ESPN was thinking. I really really don't… They wanted to replicate me actually watching games… whether it's with my friend, family members, some of my boys that I know in the world of sports and beyond, and in the world of pop culture and entertainment."
He stated that episodes of the show are set to release on the 2nd of November and December. He will also have an episode taped during the Los Angeles Lakers vs Dallas Mavericks Christmas Day Games. He revealed that the show will feature iconic sports celebrities like Eli Manning, Peyton Manning, his close associates from ESPN, and many others.
Also read: "SICK DUNK" Fans react to Donovan Mitchell hanging Terrence Ross on a poster with monstrous dunk
Stephen A. Smith gives a sneak peek into things to expect from his ESPN special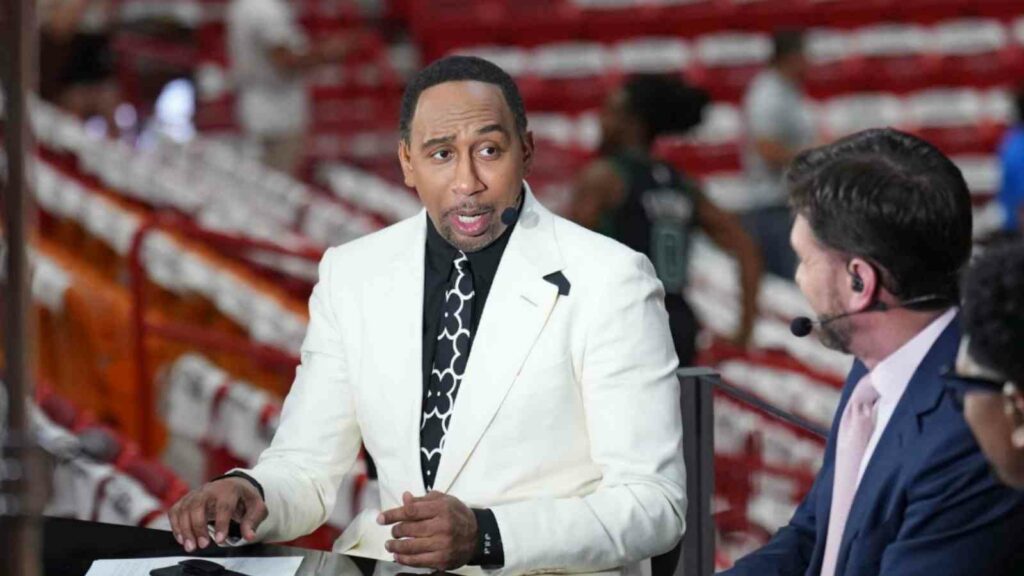 He further revealed that the show has gotten him a very comfortable set with his sister even bringing him home-cooked lasagna. This would be a very interesting change of environment for the legend to be in especially as he is very accustomed to sharing opinions on live television behind a panel.
More than a change of scenarios, what is to be more excited about is Stephen A. Smith's live interactions with NBA staff and players as well. He has been a very important figure in the world of sports and his loud personality is certainly attention-grabbing. This could be a step in the right direction for ESPN from a business perspective.
But as famous and good as he is at his job, there is a good portion of people who completely despise the commentator. Some fans expressed themselves claiming they do not feel excited nor do they find the need to have a television special featuring Smith. Here are a couple of reactions from fans.
Also read: "He's not the same guy" Stephen Curry slapped with harsh Klay Thompson reality by Charles Barkley
Also read: "We wanna make sure he's continuously in a great space" Anthony Davis reassures that the Lakers intend on keeping Russell Westbrook this season
Do follow us on Google News | Facebook | Instagram | Twitter