It appears that Iman Shumpert and his wife, Teyana Taylor, have decided to call it quits. In an Instagram post, Taylor announced to her fans that she and her husband would be getting a divorce. The pair had been married for seven years and have two children together. There had been plenty of rumours surrounding Shumpert's marriage and some said that infidelity was what caused the couple to split.
In her post, however, Taylor clarifies that these rumors are all false. She said in her post, "AHT AHT! Not too much on my bestie! In all fairness, Iman and I are separated and have been for a while. To be 1000% clear, "infidelity" ain't one of the reasons for our departure. We are still the best of friends, great business partners and are one hell of a team when it comes to co-parenting our 2 beautiful children. Most importantly we are FAMILY & in the 10yrs together, 7yrs married we ain't ever played with or about THAT."
She also explained why not many people knew about this, saying, "We just keep y'all asses out the group chat lol, which is the reason we've been able to successfully & peacefully separate without all of the outside noise."
Shumpert has not yet released any official statement of his own and has remained silent on the matter. There had been speculations about the couple splitting for days. Many speculated that Shumpert had been caught with another woman. There has, however, been limited proof to back these allegations.
Also Read: WATCH: "Isn't even October yet and bros already in street clothes" – Kawhi Leonard shows up to see Deion Sanders' Colarado take on Colarado State, NBA fans ROAST Clippers star
Iman Shumpert's NBA career
Iman Shumpert had an NBA career that spanned 10 NBA seasons and 5 NBA teams. His career averages include 7.2 points per game and 3.3 rebounds per game. He was drafted as the 17th pick by the New York Knicks in 2011 before later being traded to the Cleveland Cavaliers in 2015.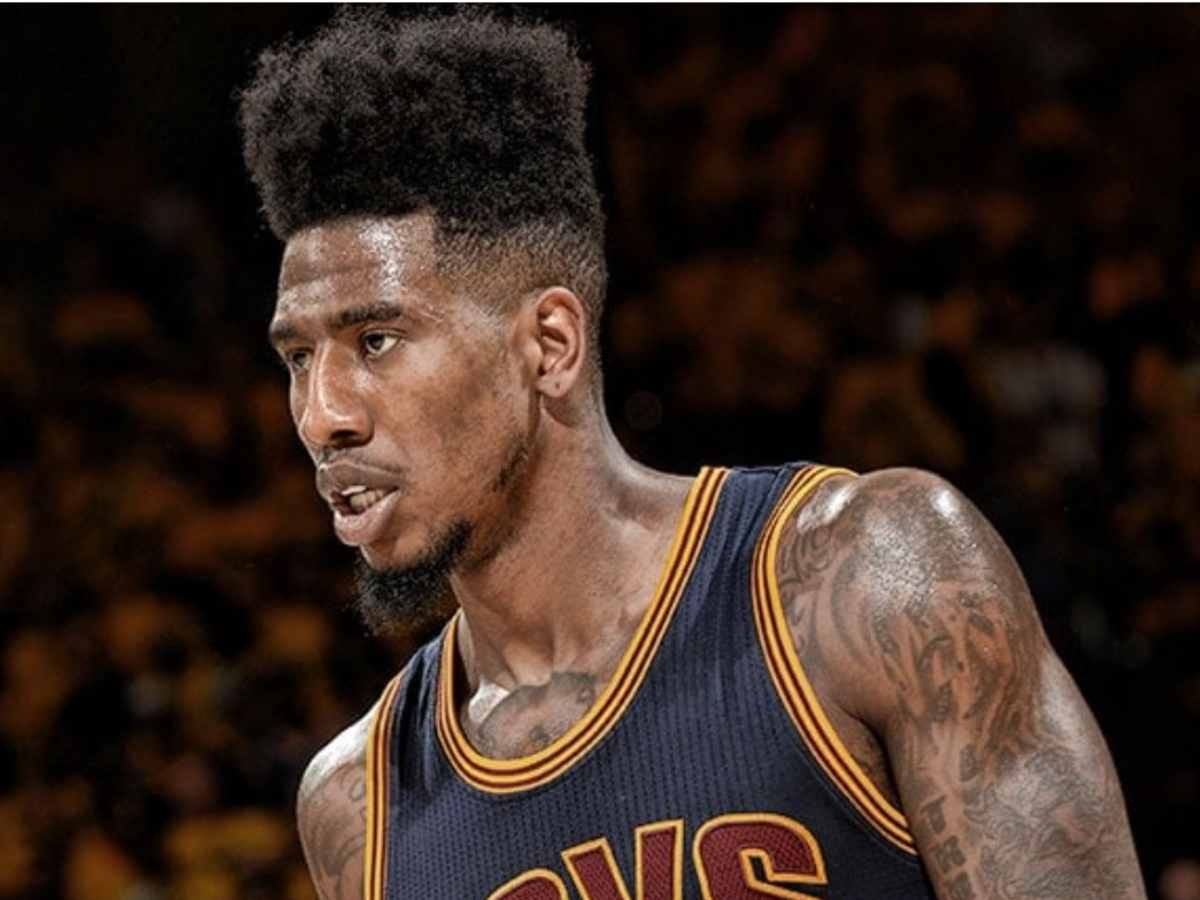 The most notable moment of his career came in the 2016 post-season. Led by LeBron James and Kyrie Irving, Shumpert and the other Cavaliers worked hard to eliminate a 3-1 deficit in the NBA finals against the Golden State Warriors. In the end, they won game 7, giving Shumpert the first and only championship of his career. He's even been invited on news channels to share an insider's view of the 7-game series.
Shumpert went on to play for the Sacramento Kings, Houston Rockets and the Brooklyn Nets before finally retiring. Shumpert has been active post-retirement, appearing on various podcasts and has even explored activities like dancing.
In Case You Missed: