High school basketball sensation Bronny James played at the McDonald's All-American game on Tuesday night at Houston's Toyota Center. Isaiah Collier, D.J. Wagner, Justin Edwards, Matas Buzelis, and Jared McCain, all emerging stars, joined him. Bronny hasn't chosen a college yet but has been one of the most sought-after young players in the nation.
The 18-year-old guard put on an impressive display of shooting, with some observers noting that he might be even better than his father, LeBron James. Even sports analyst Skip Bayless, who has been a longtime critic of LeBron, praised Bronny's performance while taking a swipe at his father on Twitter.
"Bronny is lighting it up from long range in the McDonald's Game. Obviously, a purer and better shooter than his dad [LeBron James]," Bayless tweeted.
Despite the criticism of his father, Bronny remained focused on the game and continued to impress on the court. His shooting talent was evident throughout the night. Bronny ended the game with 15 points, hitting 5 of 8 from three-point range and playing great defense.
His dad was also in the crowd, rooting for his son. As Bronny came off the bench and sunk his first bucket of the game, LeBron was hyped seeing his son approach the game all guns blazing.
Bronny is currently ranked outside the top-25 in ESPN's 2023 High School Class rankings. However, on Tuesday night, he looked like one of the top players in his class. With his talent and potential, he is poised to be one of the most highly recruited players in the 2024 draft.
Related: "They are a disaster!" Skip Bayless professes the Mavs will not make the Play-In despite having Luka Doncic and Kyrie Irving on the team
The future of LeBron James' son Bronny James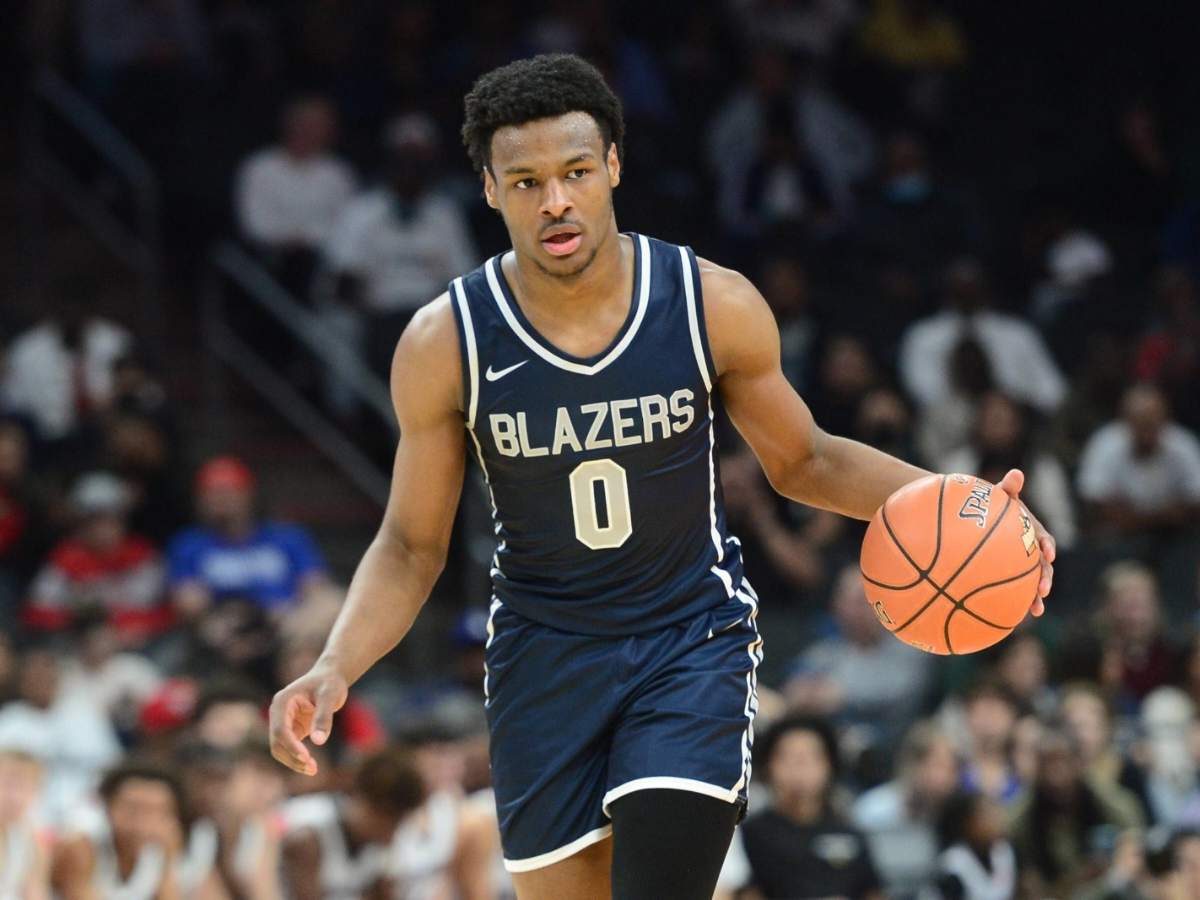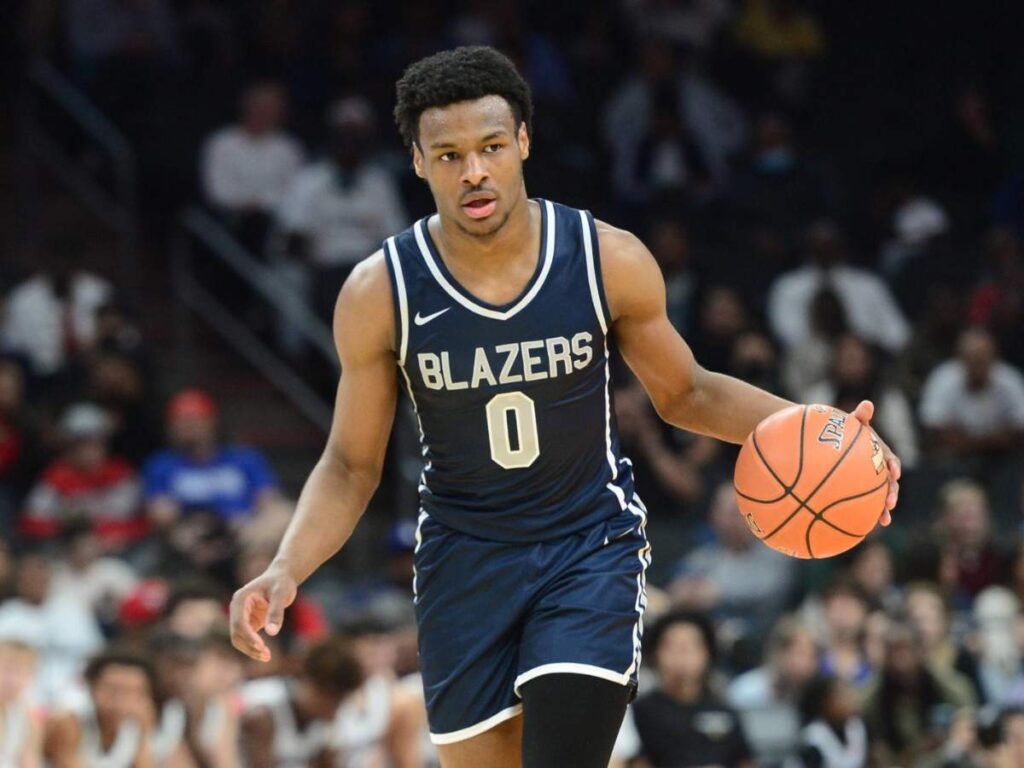 After his standout performance at the McDonald's All-American game, the future looks bright for Bronny James. He is expected to receive numerous offers from top colleges, and his skills could make him a highly coveted draft prospect in the future.
However, with his father's legacy looming large, Bronny will have to prove himself to be more than just the son of a basketball superstar. He will need to demonstrate his own unique talents and abilities to succeed at the college level and beyond.
If he does, Bronny could follow in his father's footsteps and become a top player in the NBA. He would also have the opportunity to play alongside LeBron, who will likely still be active in the league when Bronny enters the draft.
As he looks ahead to college and beyond, Bronny will undoubtedly face many challenges and obstacles. However, with his talent, work ethic, and support from his family and fans, he has the potential to achieve great things and make a name for himself in the world of basketball.
In case you missed it:
Unbelievable stat suggests Joel Embiid has already lost MVP award to Nikola Jokic or Giannis Antetokounmpo
"This is embarrassing" – Celtics fans slam Jaylen Brown for dull response to standing ovation from the Boston crowd