The Dallas Mavericks lost their seventh game in their last nine and have slipped away from the rest of the West. Skip Bayless has blasted Luka Doncic and Kyrie Irving along with the Mavs. "The Mavs aren't even going to make the Play-In. They are free-falling. They are a disaster," said Skip on Undisputed. The Mavericks were the Conference Finalists last year and were a top 6 seed until Kyrie Irving came along. Luka Doncic's injury has not helped, but Luka and Kyrie must work together.
"I used to have fun, smiling on the court. But it's just been so frustrating", said Luka Doncic in his post-game interview and quoted by Skip Bayless. Doncic picked up his 16th technical foul of the season against Charlotte, causing him to miss the Maverick's next game. Kyrie Irving shot just 35% in the last two games against the Hornets, both losses for Dallas.
"Two of their (Charlotte Hornets) best players didn't even play, and it was another nightmare," said Skip, describing Dallas' loss. Terry Rozier was out last night, and Lamelo Ball has been out for the season. The Hornets are amongst the bottom four seeds in the NBA and beat the Mavericks twice. Luka and Kyrie need to fix something before their duo's lifespan ends before it even starts.
Are the Dallas Mavericks headed for disaster?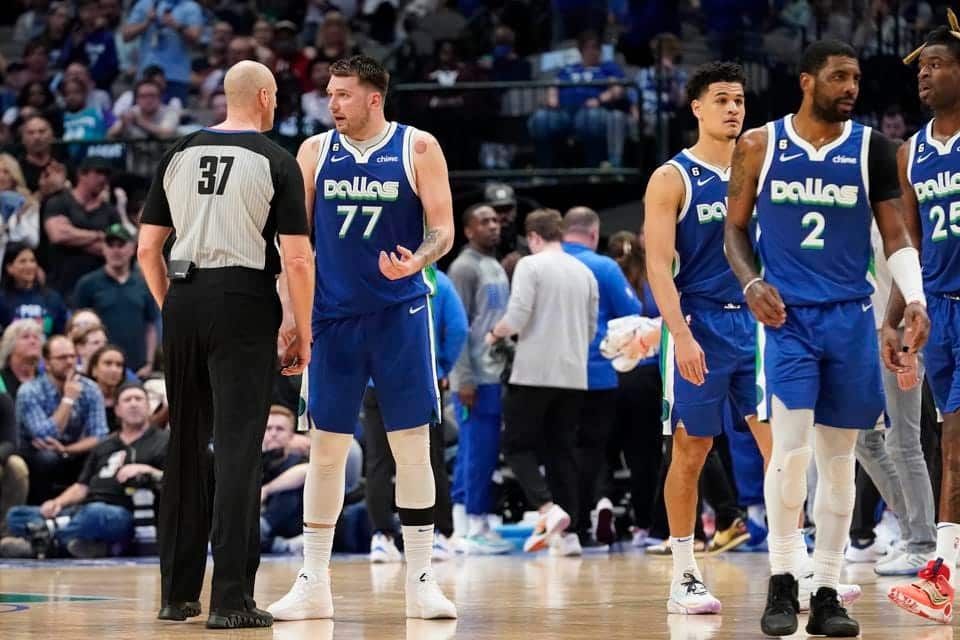 Kyrie Irving and Luka Doncic have gone 3-8 as a duo, costing the Mavericks their season. The skilled guards were supposed to be the difference to Dallas' championship hope, but it has yet to work out. Kyrie seems off his game, while Luka uses much of the ball and scores 40 points. Irving has shot poorly from the field, but that is because he is not used to such low usage.
Dallas is one game behind the Oklahoma City Thunder and 2.5 games away from the sixth seed. They have a four-game trip across the East coming up, which could be better for them as they are 14-23 on the road this season. The dazzling duo must pull their weight in this stretch to keep Dallas' playoff hopes alive. One of the games is against the likely MVP Joel Embiid and the Philadelphia 76ers.
The Maverick's front office will have a good look in the mirror after taking this team from the Conference Finals to the play-ins. The decision to let go of Jalen Brunson has returned to bite them as he blossomed in New York while Luka still carried Dallas. Kyrie and Luka might look like a mediocre duo right now, but if they sort their problems out, they could threaten the NBA.
In case you missed it:
What is Michael Jordan's highest scoring game in the NBA?
How many points did Michael Jordan score in his NBA career?
Do follow us on Google News | Facebook | Instagram | Twitter