The two most iconic figures for each sport are Tiger Woods and Michael Jordan, respectively. The two well-known athletes, who are recognized all over the world, have a unique connection. The two international athletic legends frequently hang out together and give one other high praises in interviews. Woods is among the all-time great golfers, and he has the trophies to show it. Woods' name frequently comes up while discussing the best sportsmen in history. It's intriguing to learn that one of the elite golfers' close buddies is Michael. It is no secret that MJ is among Woods' closest pals; the two initially connected through their shared sponsor, Nike, back in the day.
Being such well-known sportsmen may be quite challenging since they are always in the spotlight and their every move becomes a front-page news story. So coping with personal issues may be really challenging. However, he was able to survive each one of them thanks in part to assistance from someone Woods regards to be his brother and who had also gone through comparable events in his professional life. Jordan and Woods have been together for a while, but their relationship has been strained by resentment. After MJ made some remarks about Woods in an interview with ESPN in 2016, Woods and Jordan went a long period without speaking to one another.
Michael Jordan and Tiger Woods- The sporting GOATs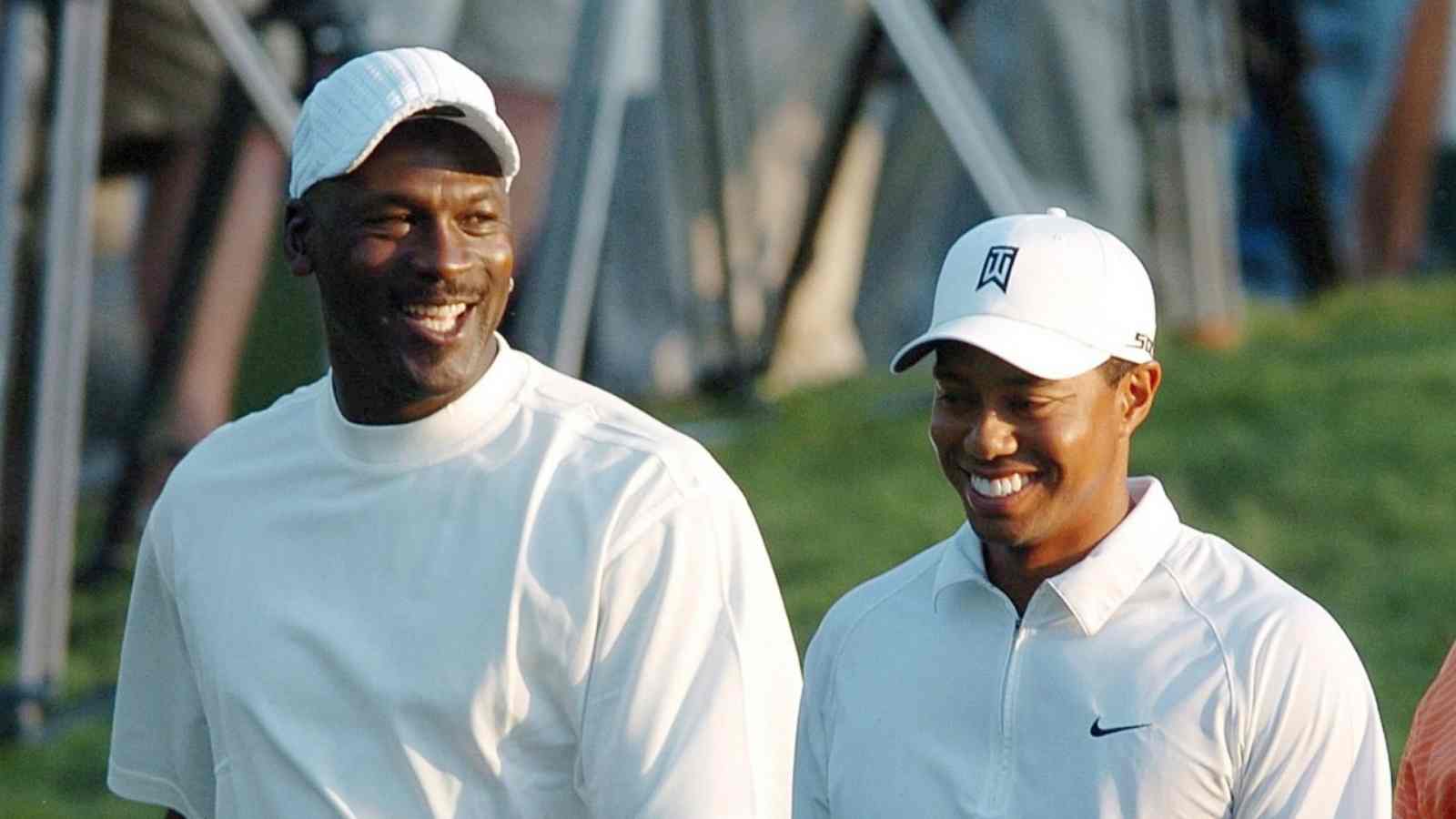 Without a question, one of the all-time great NBA players was Michael Jordan. His career numbers are among the best of all time, and his outstanding performance in the NBA Finals further enhances his already excellent resume. It might be claimed that Jordan was the best basketball player during those ten seasons because he was selected for 10 All-NBA first teams. Throughout his playing career, he also had the highest career scoring average (30.1 points per game) in league history. He set a league record by earning 10 scoring championships, nine first-team All-Defensive honors, and five NBA Most Valuable Player awards. Each of the six NBA championships the Bulls won while he was their coach included Jordan as the MVP.
Tiger Woods changed the game of golf by introducing a swag that had never previously been seen in a golfer. With 82 victories on the PGA Tour, he is tied with Sam Snead for the most victories, he is also the youngest player to win a Slam at the age of 24, he is second in majors with 15 victories and in 2019, 14 years after the previous victory there, he won the Masters competition. Tiger was one of the select few golfers to sign a partnership with Nike and was just as popular in the 1990s and 2000s as Jordan, which says a lot about his skill and the contribution he made to the development of golf.
Also Read: "He has better defense than anybody in the team" Shannon Sharpe hypes Patrick Beverley's inclusion in depleted LA Lakers
The rocky relationship of Jordan and Woods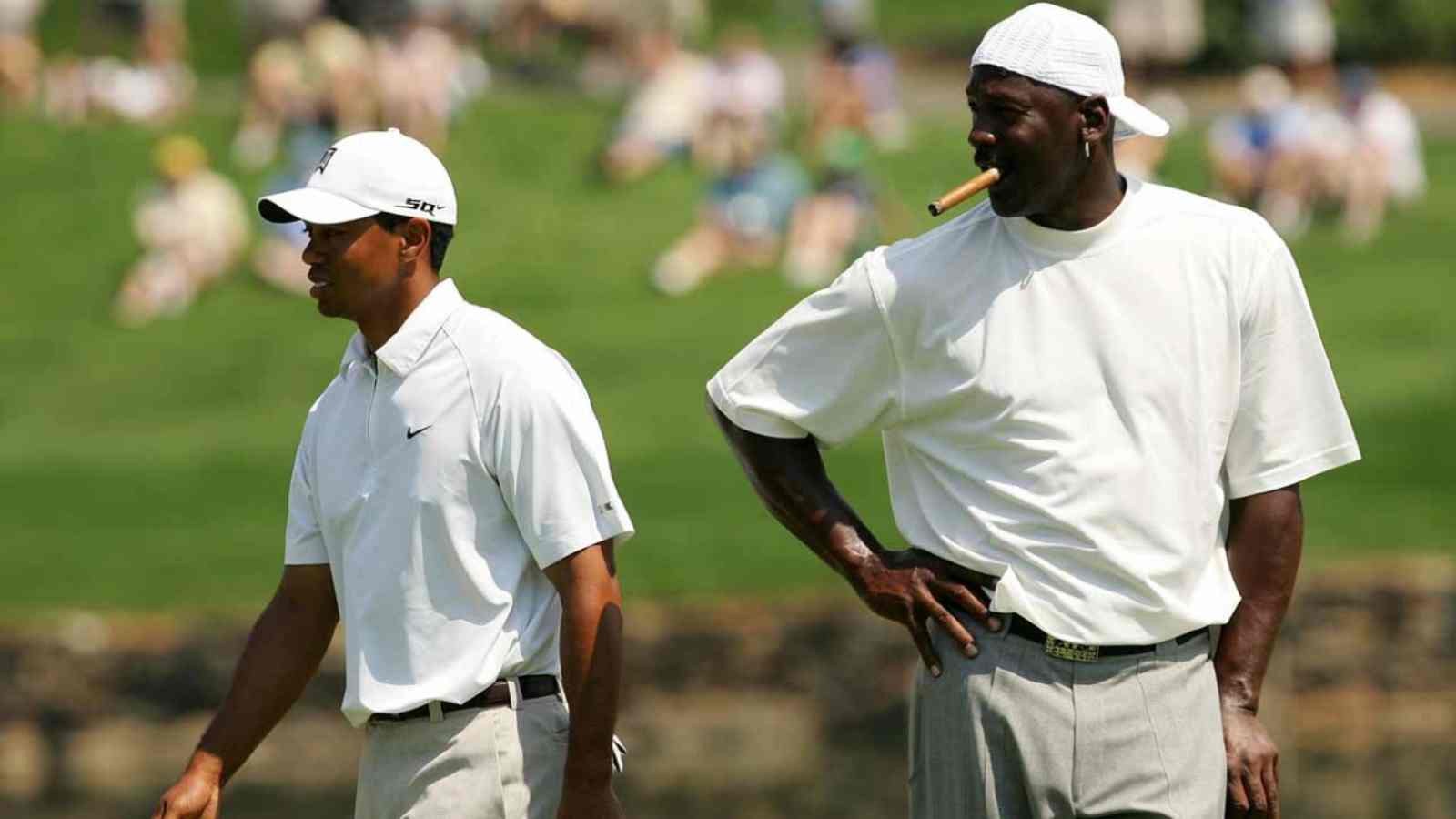 Tiger Woods and Michael Jordan became buddies because Nike was their sponsor and moreover, the two legends have played golf a lot together. MJ even provided emotional support to Woods in the past when he was struggling as I t is no secret that Woods' life off the golf course was not the best. The first golfer to earn a billion dollars in the globe experienced marital issues and was also entangled in a vehicle accident. As the two greatest players of all time, Woods and Jordan have had comparable experiences. Woods has always sought Jordan's advice whenever he has difficulties, and the two have finally grown closer to the point where they were almost family.
When it came to handling the strain of being great as well as having their personal lives and reputations become the topic of water cooler chat, MJ and Woods both shown tremendous mental toughness. For being able to accomplish this, the two will always be praised. Woods is regarded by many as the best golfer of all time, much like Michael Jordan. It was therefore not unexpected when he approached MJ for support in adjusting to all the attention he was receiving as a result of his profession. The two also became close, becoming like brothers to one another.
Also Read: "He was so disgusted" Nick Wright highlights how Russell Westbrook will be surely traded after a slap on the face
Also Read: "No one can be MJ" Dennis Rodman tried to emulate Michael Jordan is real game but hilariously failed
Do follow us on Google News | Facebook | Instagram | Twitter