Everyone has heard about Victor Wembanyama by now. 7'4″ giant who dribbles and shoots like a guard, and is an elite shot blocker to go along with it. The most anticipated draft prospect since LeBron James in 2003, and the consensus #1 overall pick of the 2023 draft. All NBA fans by now know the book on Wembanyama by now owing to increased social media coverage.
That level of coverage has allowed NBA fans to keep up to date on everything about the frenchman and has developed a level of familiarity with him that isn't really seen with someone who hasn't even been drafted yet. Victor Wembanyama has been hyped up. However, one downside that has been pointed out about his game is that his lean figure won't hold up against the game's most physical players
Wembanyama seems to have noticed this criticism. Moreover, he seems to be intent on proving said criticism to be wrong. Trying to show the anticipating NBA fans that he will be able to survive in the league against the likes of Giannis, LeBron, Embiid, etc., at least that's part of the speculation surrounding his latest viral image. In it, Wembanyama is trying his best to look like the "after" part of a body transformation.
The fans had no mercy on the Frenchman trying too hard to show off that he has a built physique and trolled him relentlessly in the replies with one fan saying "steroids".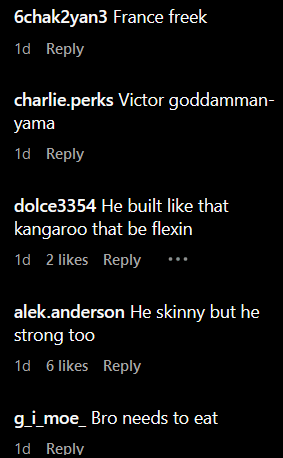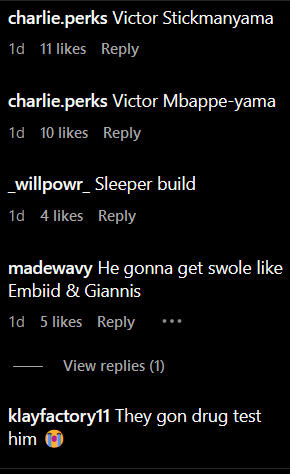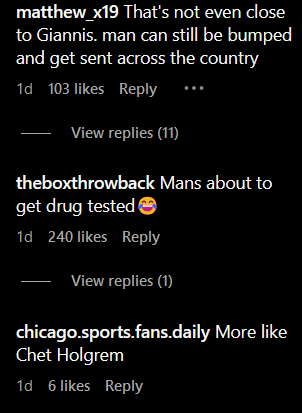 The trolls want to bring him down but, there ought to be real concern from those who can't draft him, what if he did bulk up like Antetokounmpo? We might see the most unguardable human being to ever touch a basketball.
Related: "Take notice, that's not good" – Fans left dejected as Projected No.1 pick Victor Wembanyama gets dunked on by player half his size
Victor Wembanyama has been great but not quite perfect overseas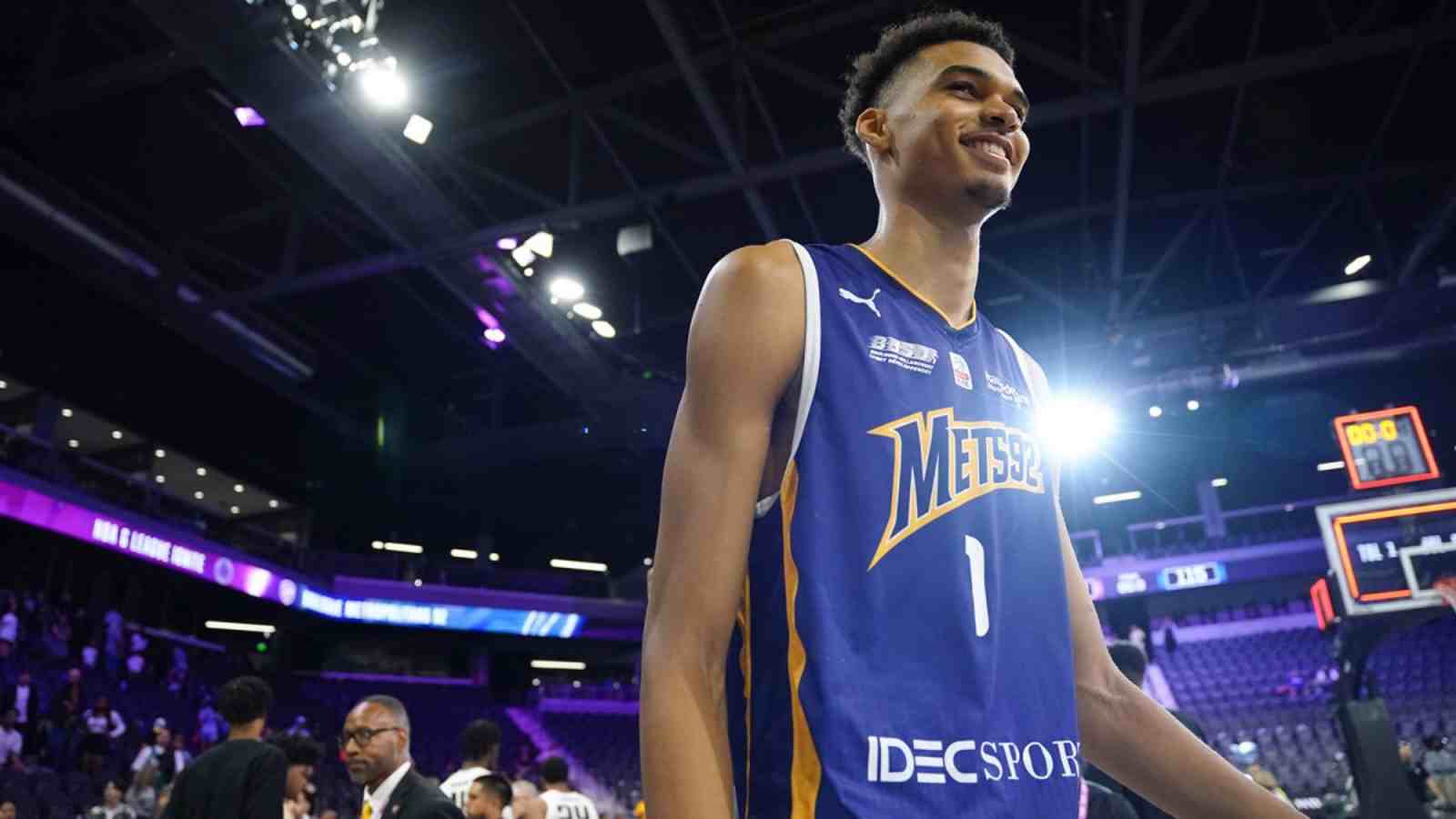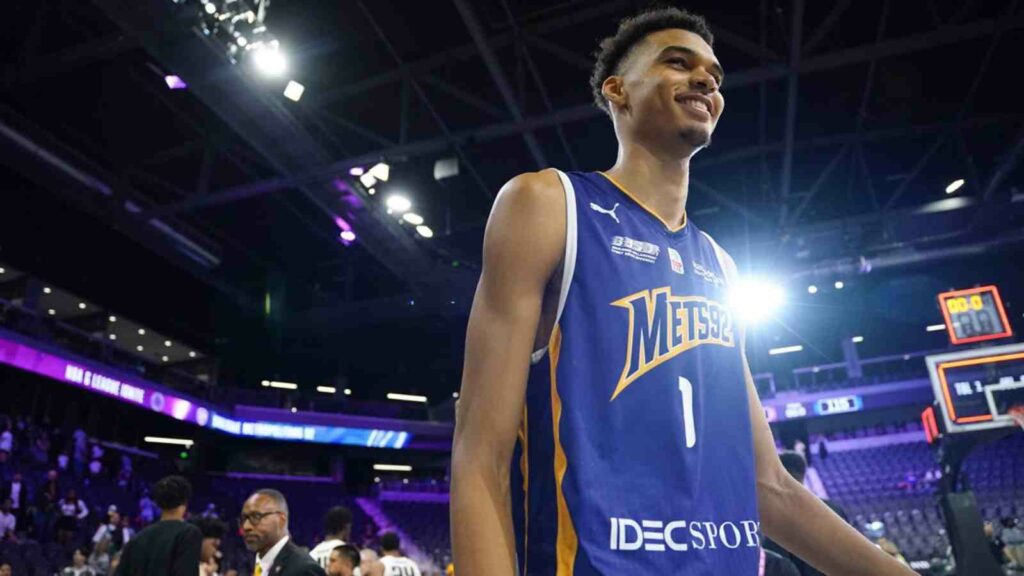 Victor Wembanyama has caught the attention of GMs, front offices, and ownership groups who are ready to draft him to come June. His ball-handling ability and jump shot make him one of the most exciting prospects in the upcoming NBA draft. So far, he has lived up to the hype averaging 25 points and 10 rebounds per 36 minutes. However, the efficiency is a bit suspect. He is shooting less than 50% from the field and an alarmingly low 28% from 3.
However, there have been whispers of perimeter defensive issues. Them along with the shooting might be his undoing in the NBA. But it could also just be a blip and Wembanyama is just as good as advertised. Time will tell whether his talent can translate to success at the highest level.
In case you missed it
Anthony Davis Return Update: Lakers Forward expected to be back and ball out before All-Star Break
WATCH: Markieff Morris charges at Jeremy Sochan following accidental takedown attempt
Do follow us on Google News | Facebook | Instagram | Twitter