Dallas Mavericks guard Kyrie Irving has once again made headlines for his actions on the court. During a recent game against the Charlotte Hornets, Irving took issue with a particular fan in the stands and requested that they be removed from the game.
A viral video clip shows Irving walking towards a middle-aged man wearing a Washington Redskins ball cap and a D.C. United jersey, who appeared to be escorted by security. The fan's remarks are unknown, but the hat featured the defunct logo of the Washington Redskins franchise, which was changed to the Washington Commandeers to distance themselves from a derogatory slur aimed at Native Americans.
Irving, who is an official member of the Standing Rock Sioux Tribe, has been vocal about issues related to social justice and has spoken out against the use of Native American mascots in sports. It is possible that the fan's choice of attire may have offended Irving, prompting his request for the fan's removal from the game. Interestingly, none of the fans seated next to the man appeared to come to his defense, and he was ultimately escorted out of the arena by security.
The incident has caused a stir on social media, with many fans and commentators expressing support for Irving's actions while others criticized him for overreacting. Despite the polarizing opinions, it is clear that Irving's stance on social justice issues remains a significant part of his persona both on and off the court.
Related: Tristan Thompson reveals why Kyrie Irving and LeBron James should reunite in Lakers
Mavericks Fall to Hornets Despite Kyrie Irving and Luka Doncic's Efforts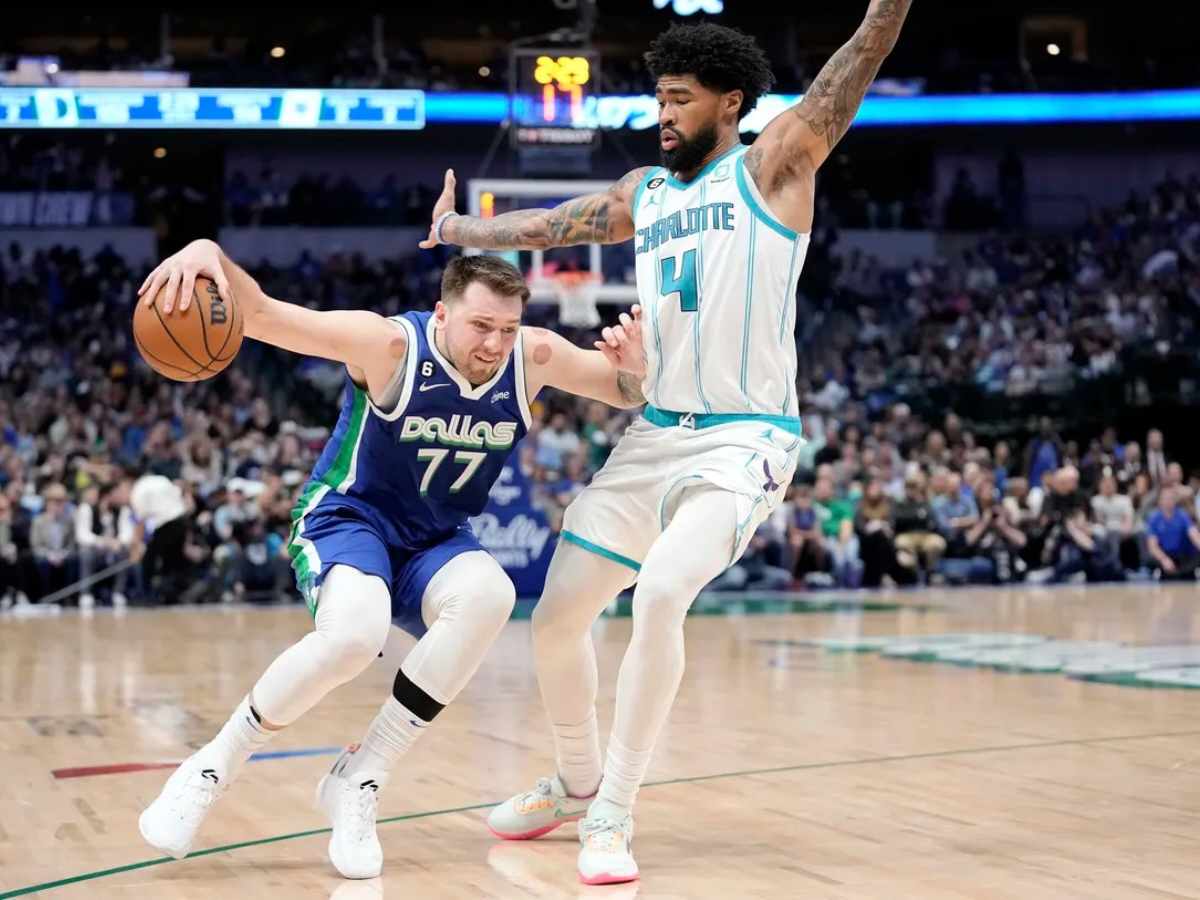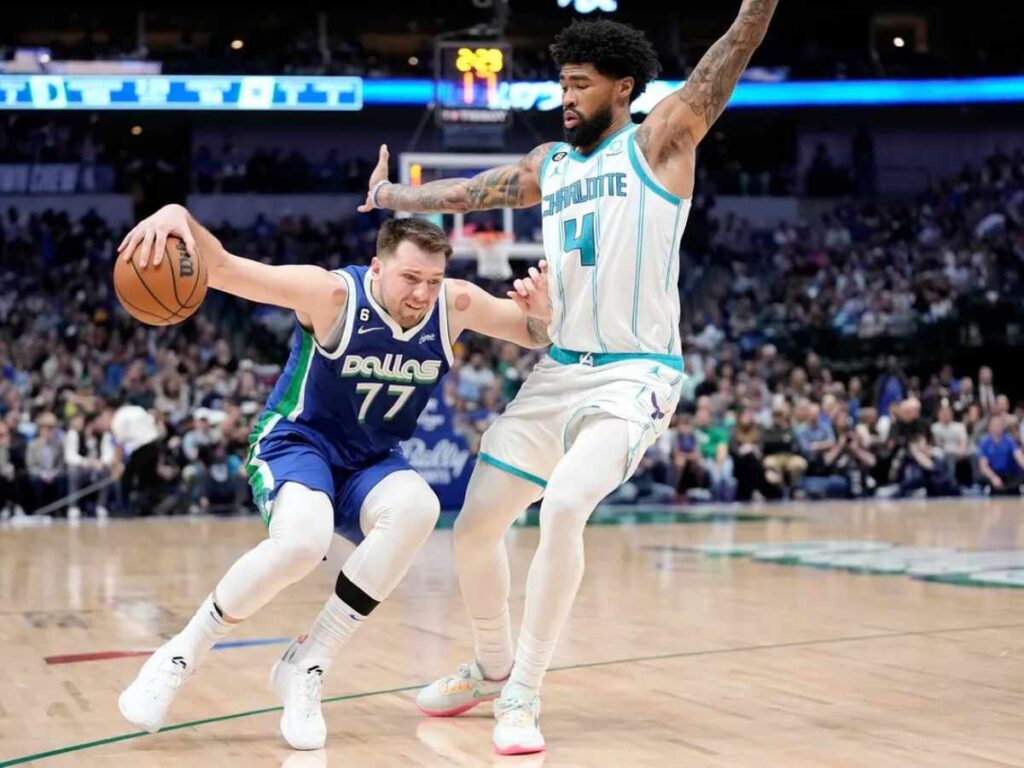 The Dallas Mavericks suffered another setback in their bid for a postseason run after a 110-104 defeat to the Charlotte Hornets on Sunday. Despite a remarkable 40-point display by their star player Luka Doncic, the Mavericks were unable to overturn a 19-point deficit in the first half.
The Hornets' Gordon Hayward, who has had a season marred by injuries, made an impressive comeback by scoring 22 points. P.J. Washington also contributed to the team's success by scoring 21 points.
On the other hand, the Mavericks suffered their second loss in three days, which dealt a blow to their playoff aspirations. Although their star players, Luka Doncic and Kyrie Irving, played in the match, they couldn't lead their team to victory. As a result, the Mavericks are currently ranked 11th in the Western Conference, outside of the play-in tournament circle.
In case you missed it:
LeBron James' doctors CLAIM the Lakers superstar healed 'faster than anybody' with this injury
"LeBron jumps higher at 38" – Netizens unimpressed with Giannis Antetokounmpo's tip-in basket against the Nuggets