Prince William and his wife Kate Middleton had major expectations of a warm welcome, arriving for the first time in the United States in eight years. However, the reality was in turn different as their highly anticipated trip to the TD Garden was overshadowed by fresh accusations of racist conduct by the royal institution and a scenario where thousands booed them with chants of 'USA, USA'.
To those who are unaware, Prince William and Kate had arrived in Boston for a three-day visit ahead of the Earthshot Prize, scheduled to be taking place on Friday. This being there first visit after the death of Queen Elizabeth II's demise, both concerned personnel were thumped with the ultimate reality check.
Arriving earlier than Boston Celtics vs Miami Heat's tip-off, William and Kate sat on their courtside seats, next to Massachusetts Governor-elect Maura Healey and Boston Mayor Michelle Wu. There were reports of both Prince and Princess of Wales getting a lecture about the 'legacy of colonialism and racism' before heading to the TD Garden. Why was that the case? Take a look at the entire story below.
Also Read: "His Royal Hotness" Prince William and Princess Kate visit TD Garden as Boston Celtics take on Miami Heat, fans love it
Why did Fans in TD Garden boo Prince William and wife Kate?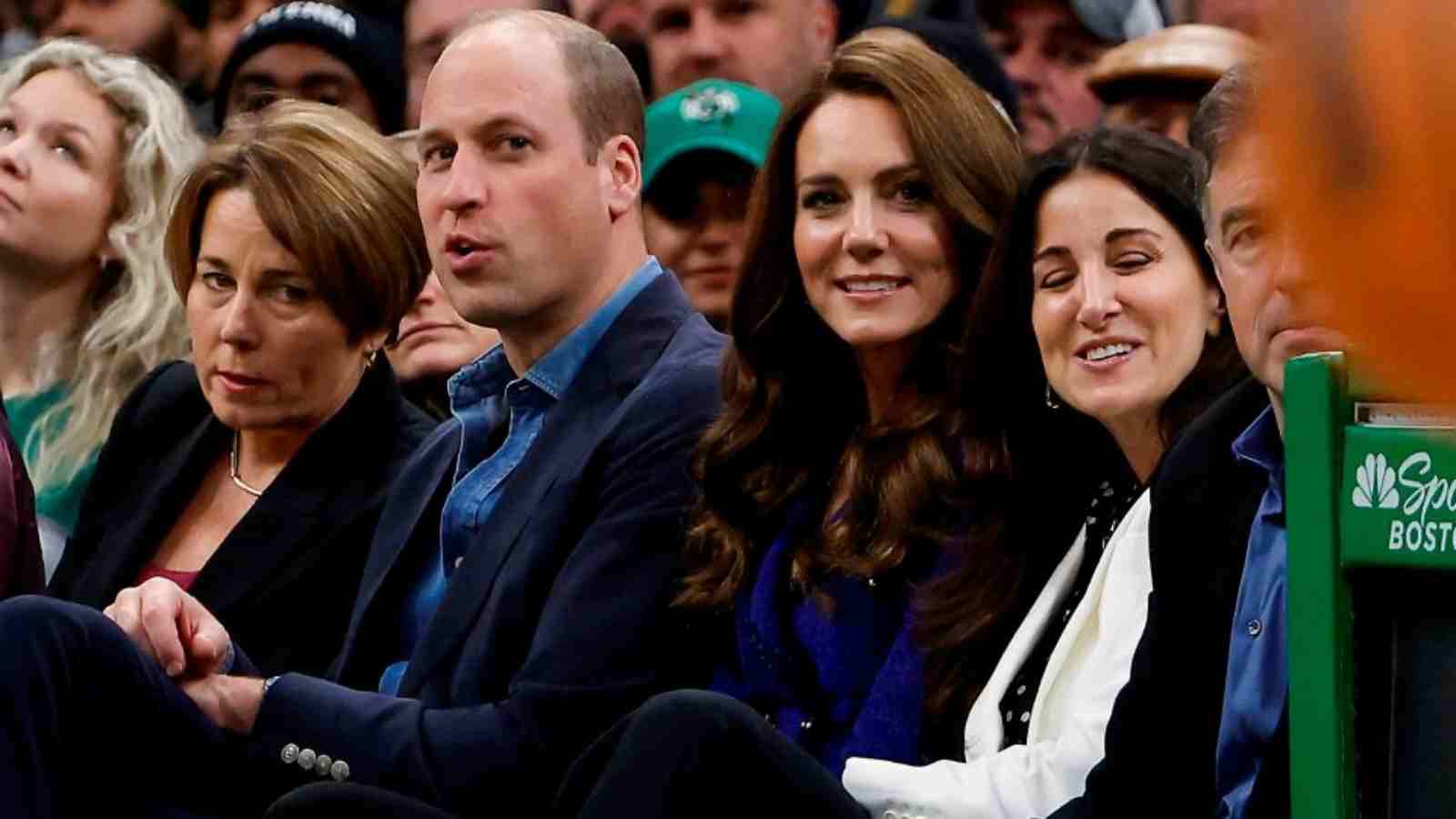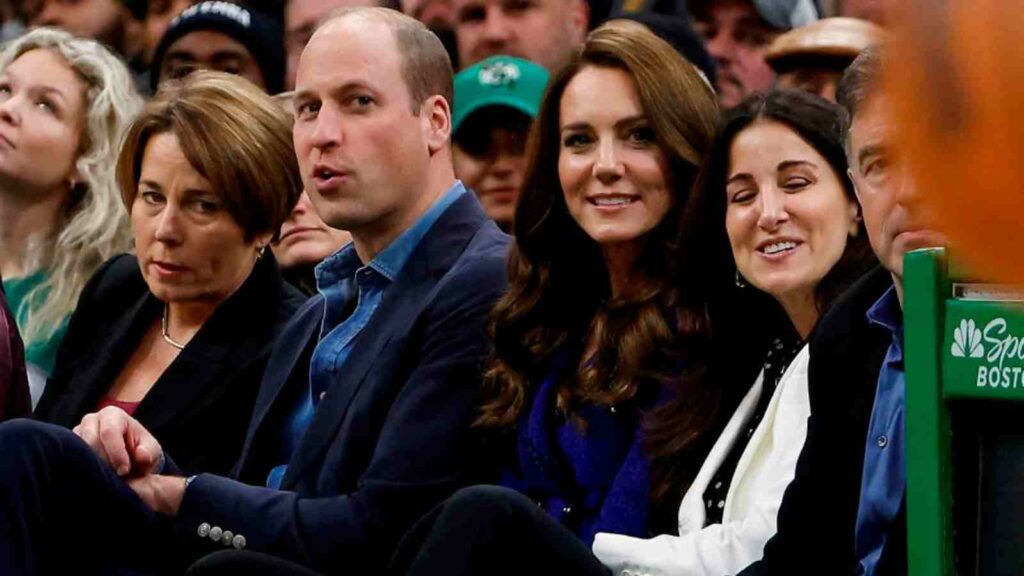 This dates back to the latest controversy which has unfolded in United Kingdom, wherein 83-year-old, Lady Susan Hussey resigned from her royal duties, courtesy to unacceptable racist conduct. It came to be known that Lady Susan continuously kept asking a 'black' British charity worker – Ngozi Fulani about her whereabouts and history.
Made aware to the world by BBC, Ngozi revealed that Hussey repeatedly kept asking her, 'where she really came from,' despite many reminders given in an event on Tuesday. To be precise Fulani described the incident as a 'violation and 'interrogation.'
That being said, when the news went viral – a spokesperson from Kensington Palace urged his disappointment by quoting, 'racism has no place in our society.' As a result of which the resignation of Lady Susan Hussey, who is ironically Prince William's Godmother, was absolutely justified.
So, to sum up the entire situation – this is precisely why Prince William and his wife were thumped with booes from thousands of basketball fans in the TD Garden.
Also Read: "Maybe she should quit and be a mascot" Fans STUNNED after knowing WNBA's highest earning player has lesser value than Nuggets' mascot
Also Read: Amid Charles Barkley wanting to re-unite with Michael Jordan, fans are left perplexed with the GOAT purposely ignoring Chuck to make him feel bad