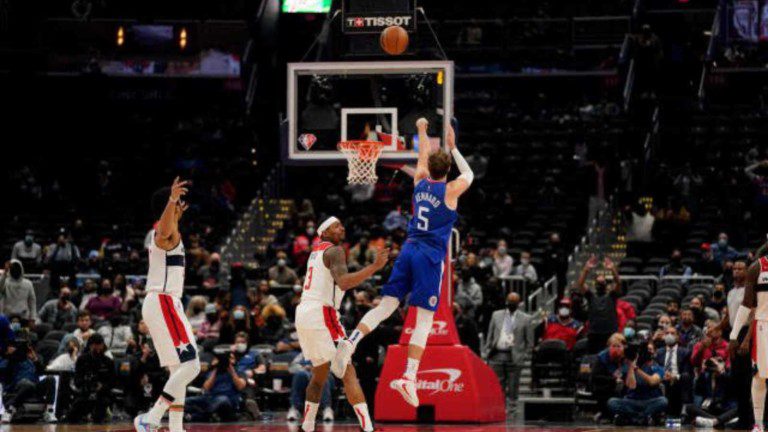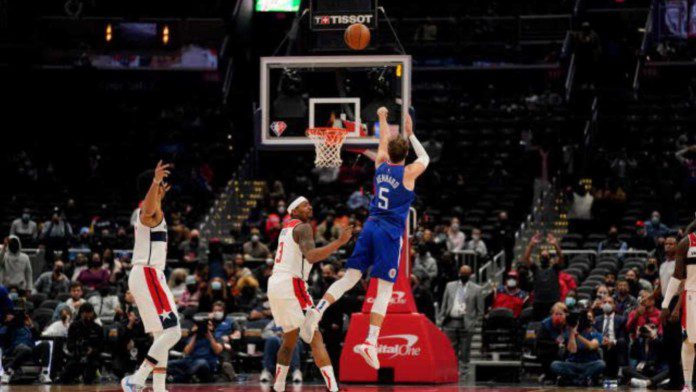 Luke Kennard just pulled a miracle final-seconds shot in Washington to help his team to an unlikely win on Tuesday night. The Los Angeles Clippers beat the Washington Wizards even after trailing by as much as 35 points in the 2nd quarter. They outscored the Wizards 80-49 in the second half to will this victory from what already looked like a defeat. This win helps the Clippers improve their record to 24-25, good for the 9th spot in the Western Conference.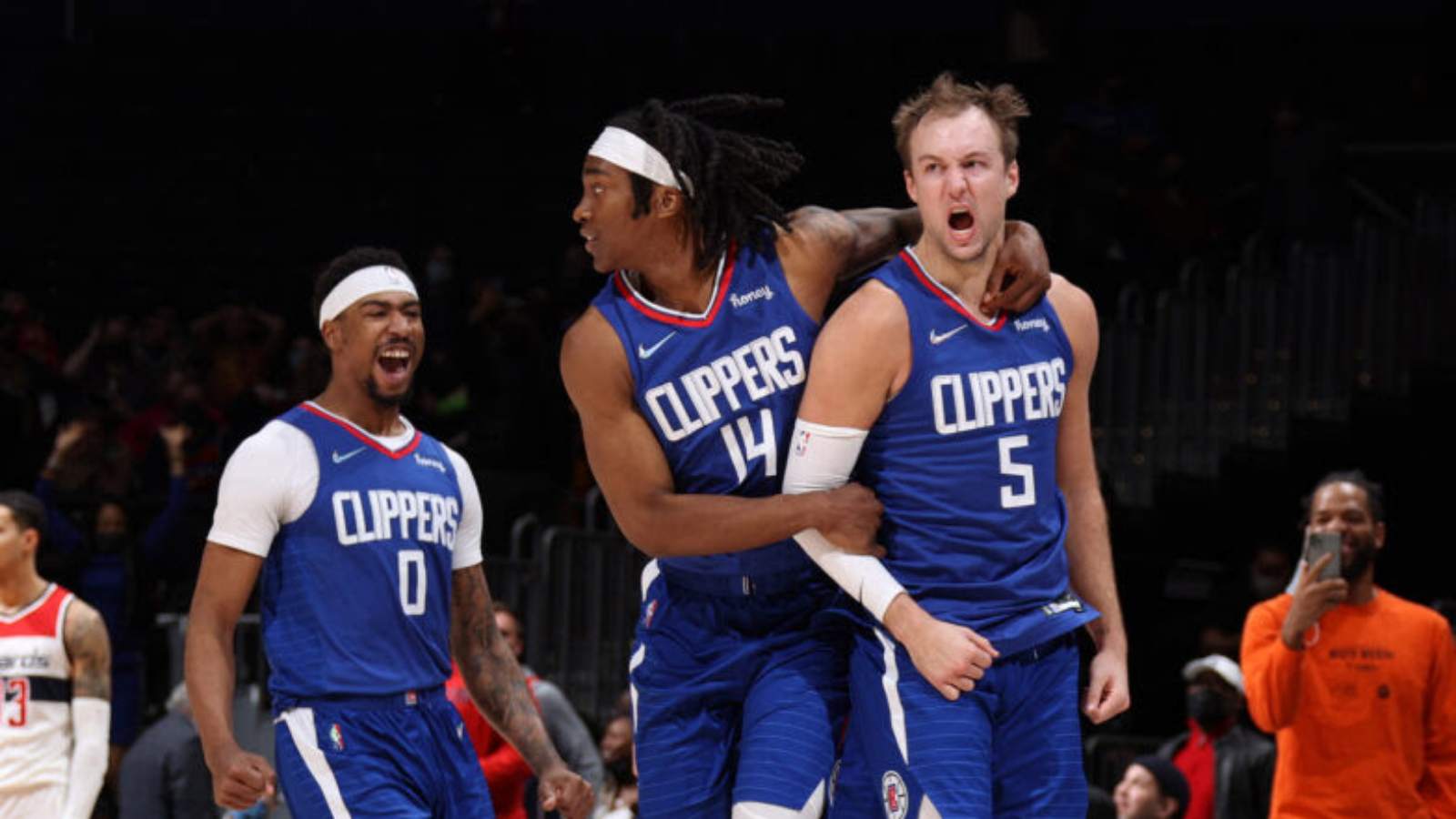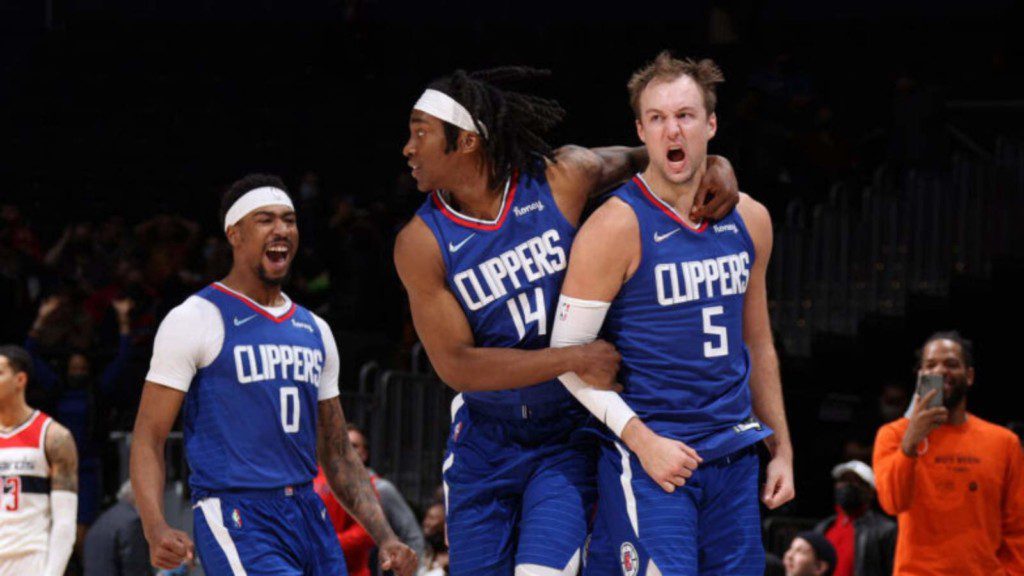 The Clippers have been missing their star players in Paul George and Kawhi Leonard, around whom there is much optimism to return this season. But the rest of the Clippers didn't disappoint and showed the character that they aren't going to go down without a fight. They never led in the entire game until it was the time that mattered the most, and that is at the end of the game, when they were up by one, winning 116-115. It was the 2nd largest comeback win in the NBA history.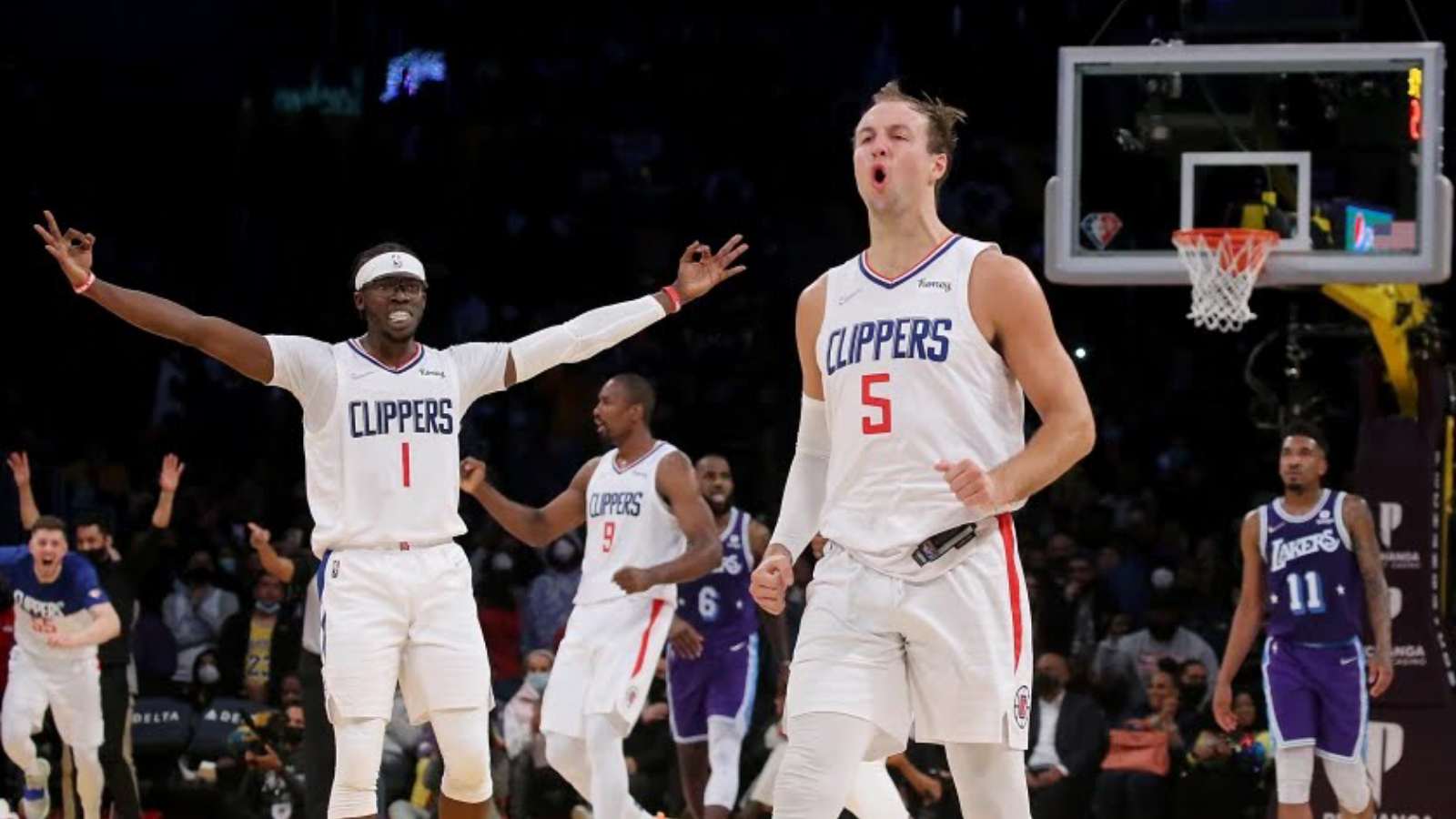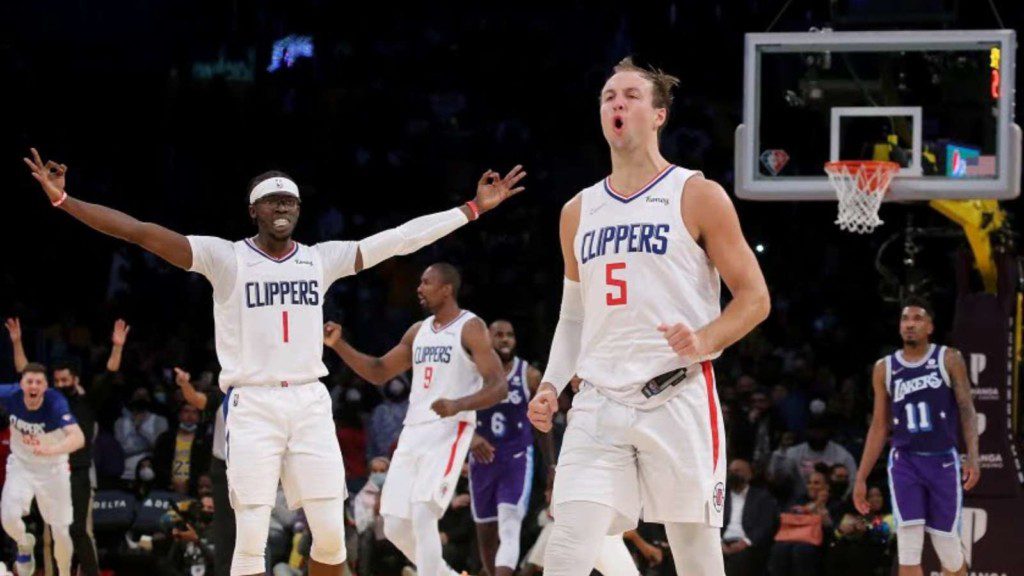 Also read: "You got dead players on the court" Gilbert Arenas on Lakers'…
For the Clippers, Amir Coffey scored a team-high of 29 points while Terence Mann put up 16 points. The star performer of the night, Luke Kennard had 25 points in the game, with seven of his last nine points coming in the final nine seconds of the game. He also had six assists and eight rebounds in the game along with making five of his eight attempted three-pointers.
Also read: "Continue the greatness brother" It's been 2 years since the Late…
Luke Kennard with the shot of his life
The game was a nail-biter as it came down to the very last second. The Wizards were leading the Clippers 66-36 at the end of the first half. The Clippers could cut the lead to only 17 points going into the 4th quarter. With 8.2 seconds remaining in the game, the Clippers were still behind 112-115.
Luke Kennard got the ball of a hand-off and ran to the top of the key. He was immediately surrounded by two defenders as he went for a three-pointer. He put up a three and was fouled by Bradley Beal in the process. The three attempts ended in a bucket, taking the score to 115 apiece. Kennard then had a chance at the 4-point play to give the Clippers a one-point lead with 1.2 seconds remaining in the game. He made the free throw and the Wizards missed their shot for an unfortunate loss. Fans on Twitter were stunned after this heroic shot from Kennard:
Also read: "Not much can stop him": Unbelievable stats emerge suggesting Devin Booker…