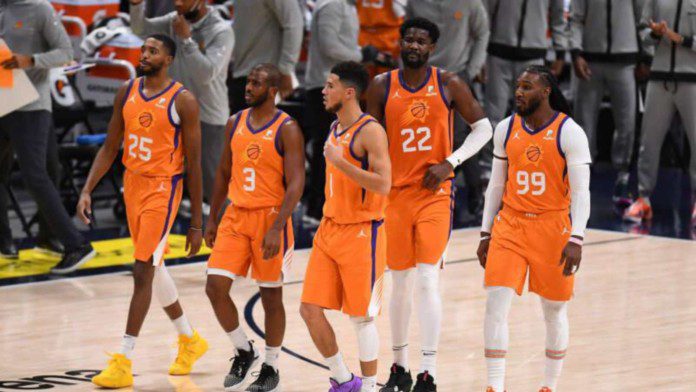 The Phoenix Suns are shining bright and high in the NBA universe. They hosted the Detroit Pistons at the Footprint Centre, and the match couldn't be more auspicious for the Suns.
They bagged a victory against the Golden State Warrior and Tuesday and tied their franchise record with 17 consecutive wins. The Suns may have started this season with three back-to-back losses but The Suns managed to turn the tides in their favor.
After losing last year's NBA Final to Milwaukee Bucks in a series by 4-2, the Suns are showing more resilience and perseverance this season. They have proclaimed their intention of not restricting themselves and going all lot. They have thrown their hat in the ring.
Phoenix Suns breaks their Franchise' Record with 18th Wins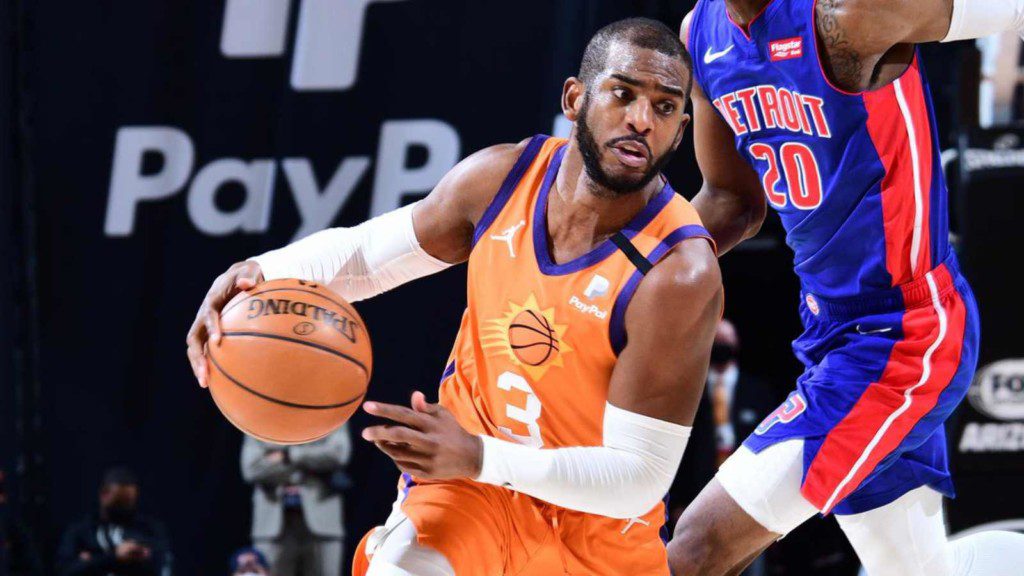 Last night, with the win against the Pistons the Pheonix Suns have made themselves the new heroes of their Franchise with 18 successive wins. The Suns beat the Detroit Pistons by a score of 114-103, making them the only team in the NBA to do so this season.
Devin Booker was absent in the match after he injured his left hamstring against the Warriors on Tuesday. Even without their star guard Payton, Paul and Bridges held the fort up.
DeAndre Ayton and Chris Paul dropped an amazing performance and scored 17 points, 12 rebounds, and 2 assists and 12 Points, 1 rebound, and 12 assists respectively. No amount of adjectives can define what the Phoenix Suns are currently doing in the League. They are just blasting off all the teams that are being matched up against them, and have established themselves as the ultimate team.
The league is in full bloom and is entering its 3rd month. The teams are giving their all o stay afloat but some have just tanked. The Detroit Pistons are one of them. With a score of 4-18, the Pistons have placed themselves at the end numbers in the Eastern Conference. Facts to be considered, they have lost 8 of their last matches, and that too in a series.
And, on the other hand, a team like the Phoenix Suns hasn't lost a single match since October 31st. Well, nothing less can be expected from the last year's finalist. Fans took on Twitter to rejoice in Suns Victory.
The suns will battle the Golden State Warriors today at the Chase Centre. Now, this match has made the fans really excited because both of these teams are at the peak of their performance, and reflecting back on the Tuesday match, the Warriors would want to settle their accounts with the Suns. So, whether the Suns will extend their record to 19th or will be shattered by the Golden State Warriors all the questions will be answered today.
Also read: Golden State Warriors vs Phoenix Suns Live Stream, Prediction, Preview, Injury…
Also read: LA Lakers vs LA Clippers Live Stream, Prediction, Preview, Injury Report,…