Bam Adebayo has turned out to be a real force to reckon with for the Miami Heat in the 2021-22 season. Moreover, having the ability to support Jimmy Butler, Kyle Lowry and Tyler Herro on the defensive end, fans cannot help but praise the effort of the spoken off personnel against the unpredictable and highly offense loaded Charlotte Hornets. Not only Adebayo scored a double-double, but even stopped the stars of Hornets to cause a late surge.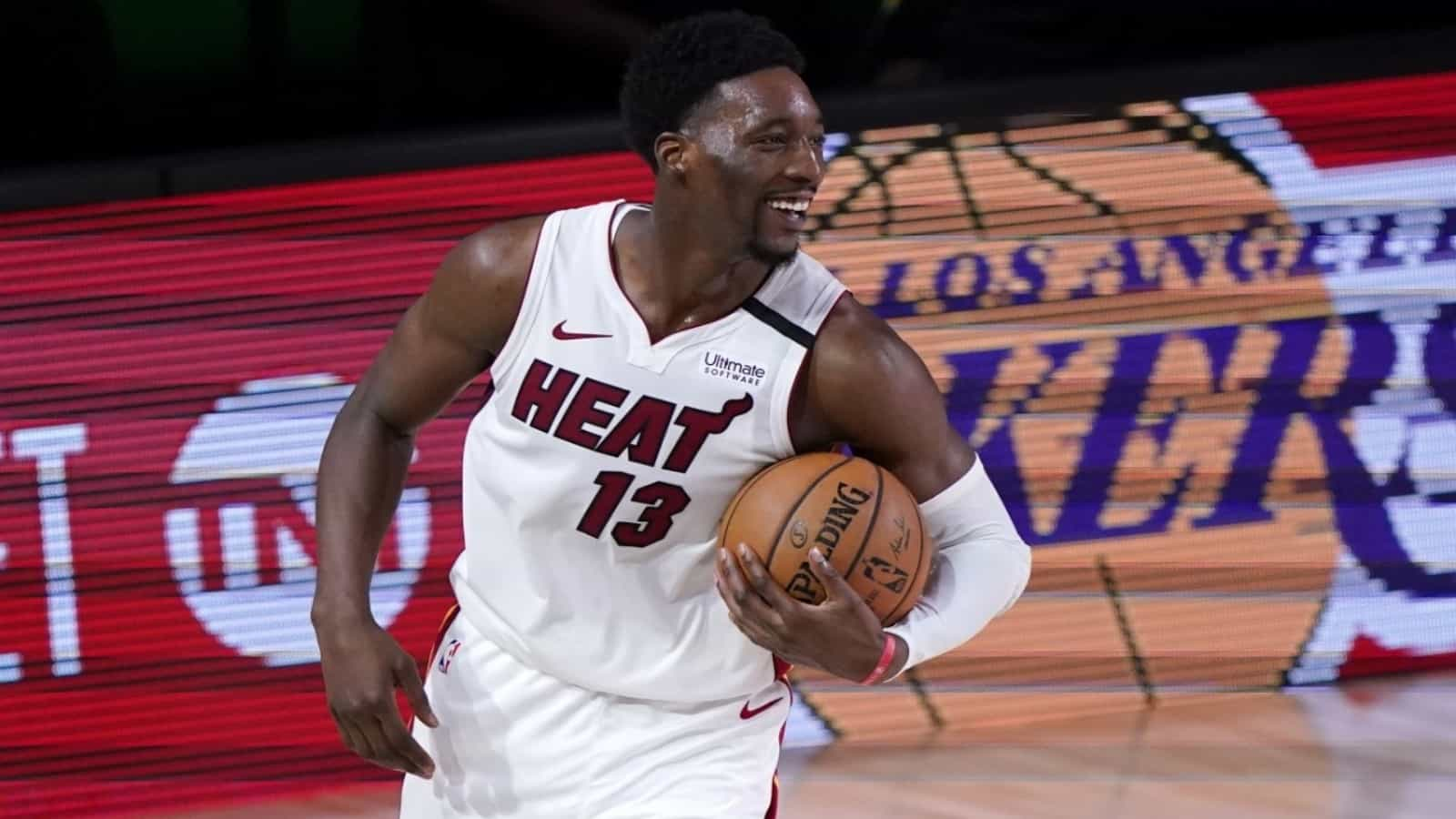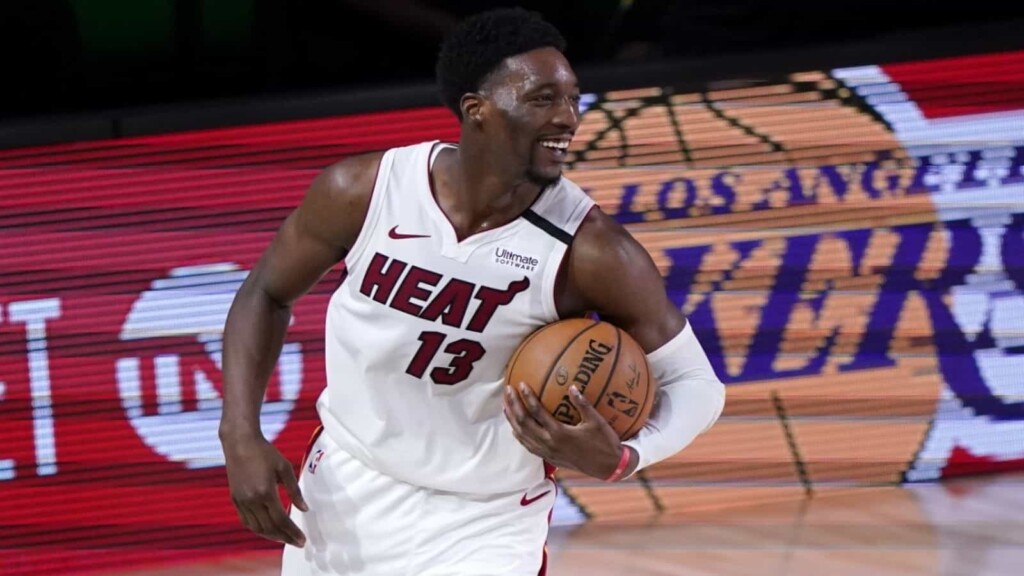 In a video from the game that has gone viral, Bam Adebayo can be seen defending the likes of Terry Rozier, LaMelo Ball and Miles Bridges in one-play. Not only did Bam Adebayo manage to score 20 points in a 104-86 victory, but his effort on the defensive end managed to stop the Hornets to score points easily in the paint. 
Also Read: "I didn't See Crap In Him" Doc Rivers makes hilarious admission…
Bam Adebayo uplifts his DPOY credential
Especially with the likes of Tyler Herro being easily moved around by the Hornets' offense, Adebayo's concentrated effort at the back helped the team register their 34th win of the season. Trying to fight the top spot in the Eastern Conference, it is highly important for Heat that the likes of their marquee players are able to defend properly in the paint. 
Also Read: "She was the candy plug": Stephen and Ayesha Curry honestly admit…
Moreover, Bam Adebayo has managed to register an average of 18.2 points per game, 10.1 rebounds and 3.5 assists in the 2021-22 season. The 24-years-old Power Forward has been a constant performer for the team and has shown no signs of slowing down when on court against the big men attacking the rim.
Take a look at how fans reacted on the same-
That being the Heat are scheduled to play Washington Wizards and Brooklyn Nets in their next encounters. Will they be able to emerge victorious to keep their place above Chicago Bulls alive in East? Remains to be seen.
Also Read: Lakers coach Frank Vogel reveals the shocking reason for benching Russell…
Also Read: "He's an instinctive player"- LeBron James reveals the advice given to…