Tyler Herro is undoubtedly a walking bucket. He plays a very important role in the success of the Miami Heat since they drafted him. He has already bagged the Sixth Man of The Year award and now has a real chance to win the NBA Title. Tyler Herro's parents, Christopher Herro and Jennifer Herro play a very important role in his life. As they were the guiding light for him and led him on the road to greatness in the league.
Both Christopher Herro and Jennifer Herro were athletes. And, in fact, Tyler Herro is achieving his dad's dream and carrying the legacy ahead. Tyler Herro's dad, Christopher Herro was a prominent young talent in basketball at the Wisconsin region. But a career-ending injury in his ACL shattered his dream to make it to the NBA. He even drew offers from Florida State and Saint Louis. But now his eldest son, Tyler Herro has got the job done after his great coaching and dedication where he gave up everything to make sure his son gets it done.
Jennifer Herro was also an athlete she ran track and cross country. Christopher Herro and Jennifer Herro tied the knot in 1999 after dating for some years. The couple has been happily married for almost 24 years and has three kids. Tyler Herro is the eldest of their three sons. The other two, Myles Herro and Austin Herro are also on their way to the league and want to become professional ballers like their brother.
Related: Who is Tyler Herro's girlfriend, Katya Elise Henry? Know all about the IG influencer
Who are Tyler Herro's parents?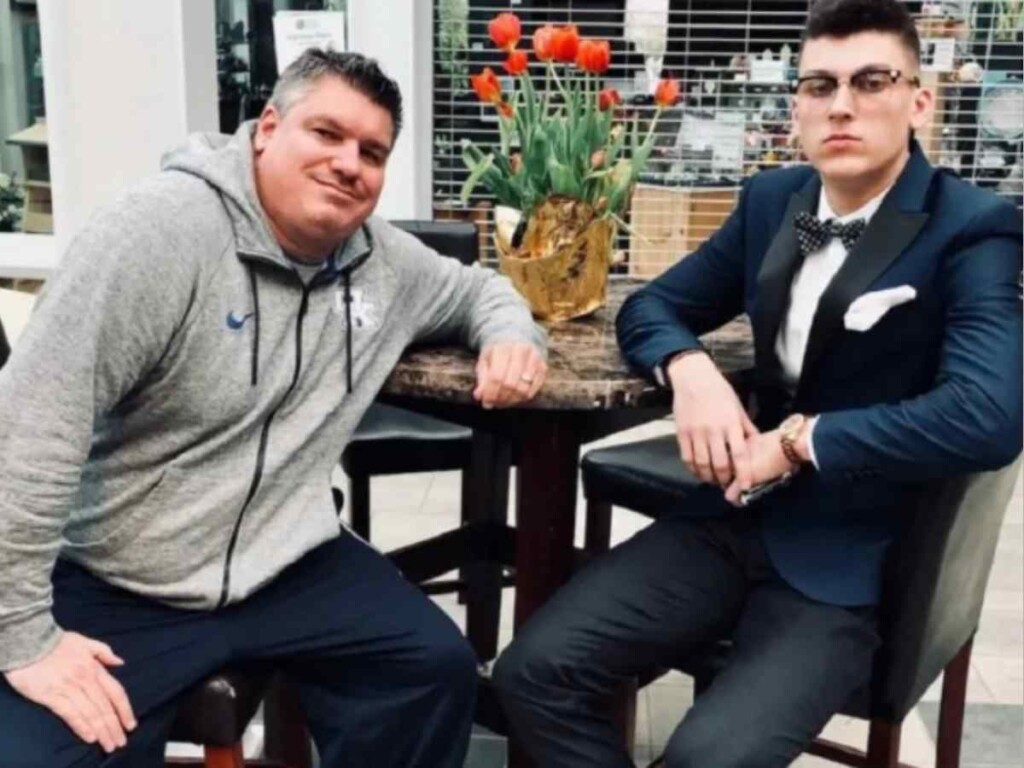 Tyler Herro was born to Christopher Herro and Jennifer Herro on 20 January 2000 at Greenfield, Wisconsin. Growing up with his father as the coach, Tyler Herro didn't have the best relationship with his dad. Even Jennifer Herro believed Chris was going a little too hard on Tyler during all those practice sessions. But now it's all done and they share a bond of unconditional love between them. Tyler Herro's father is the reason for his killer mentality, hard work, willpower, and passion. While his mother always had his back with cheers and emotional support. Being athletes they knew a little bit of everything is necessary for an athlete to prosper.
Christopher Herro was born on July 11, 1968, and graduated from Nathan Hale High School in West Allis, Wisconsin, and later joined Florida State University. On the other hand, Tyler's mother Jennifer went to George Nelson Tremper High in Kenosha, Wisconsin.
Where do Tyler Herro's parents live?
Tyler Herro grew up in Greenfield, Wisconsin, United States of America. And, now when he's balling out in Miami, Florida. His parents, Christopher Herro and Jennifer Herro are living back in the hometown as they have their businesses to take care of and two more boys to coach. Complete details about their house aren't available at the moment. But the young talented guard is surely taking care of his parents as they're still connected and supporting each other.
What did Tyler Herro's parents do for a living?
Tyler Herro's parents are hard workers and independent as they are still out there working and running their businesses. Even though their son recently earned a bag. Christopher Herro owns a local home service business, Superior Disposal in Menomonee Falls, Wisconsin. He is a snow plough driver in the winter and a roofing and concrete contractor in the summer. Christopher is also a Navy Veteran. Jennifer Herro is the reason behind Tyler's smile, as being a Dental Hygienist she has always taken care of her son's teeth.
In Case You Missed It: