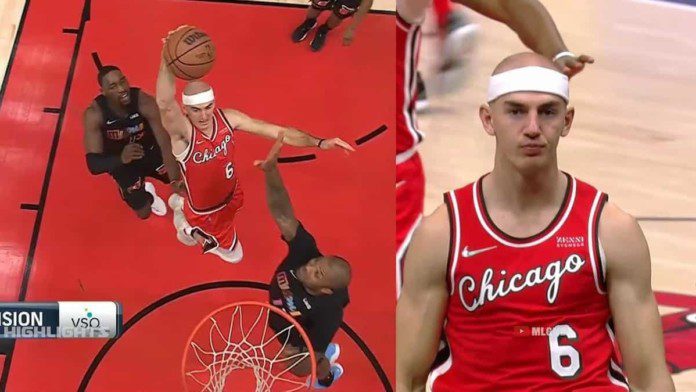 Ever since Alex Caruso has made his way into the Chicago Bulls, his play making and scoring abilities seem to have reached an all-time high as his teammates have been to run the game around the same. Having said that, in the Heat vs Bulls showdown, Caruso decided to unleash his scoring prowess even more as he decided to exploit a veteran defender, PJ Tucker in the most shocking way possible.
Given that PJ Tucker has made many marquee players bow out in-front of him, defending the rim, Alex Caruso seemed to be in no mood to let the former get the better of him as he sent Tucker to hell with an epic poster slam, which made the home fans cheer their hearts out. Take a look at the clip of the poster dunk below-
Alex Caruso puts PJ Tucker on a poster with absolute beast of a dunk
To those who are not aware, the Miami Heat is known as a tough defensive team, especially with the addition of P.J. Tucker— who is capable of guarding the opponent's best player.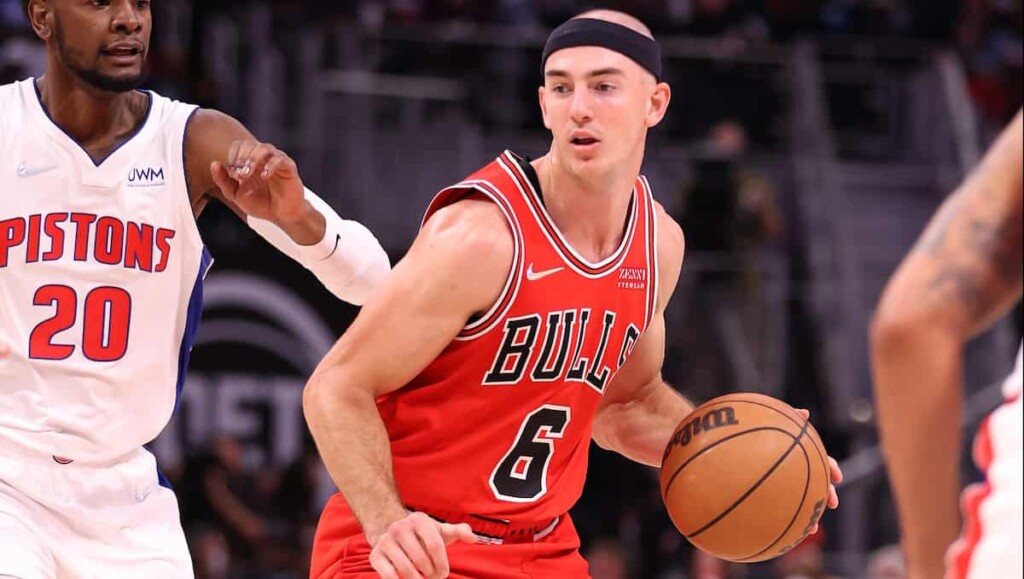 The veteran was known to aid the Milwaukee Bucks during their championship run by guarding Kevin Durant in the playoffs and serving as a spark plug to motivate his entire team through his defense and intensity. But Alex Caruso was in no mood to let Tucker add him into his elite list.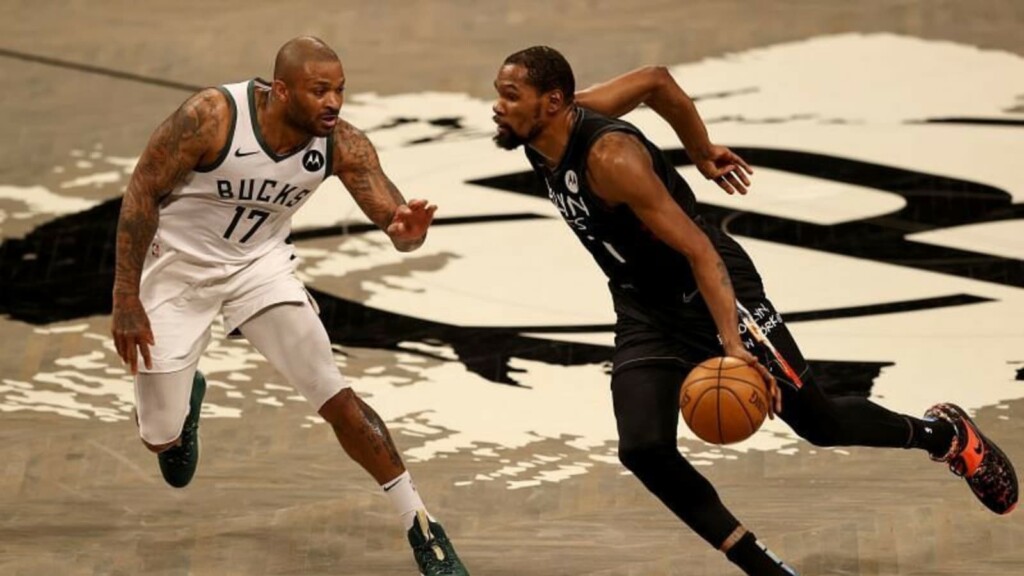 Alex Caruso has once again proved to be pivotal for the home team as he has scored 15 points with 6 minutes to go as of writing, with the Heat leading by 6 points. On the other hand, with no Tyler Herro, Markieff Morris and Victor Oladipo for the away team, it has been a combined team effort with majority of the players scoring more than 10 points.
Also Read: Toronto Raptors vs Boston Celtics Live Stream, Prediction, Preview, Injury Report,…
Also Read: Stephen Curry Transcends Scottie Pippen on the NBA All-Time Scoring List