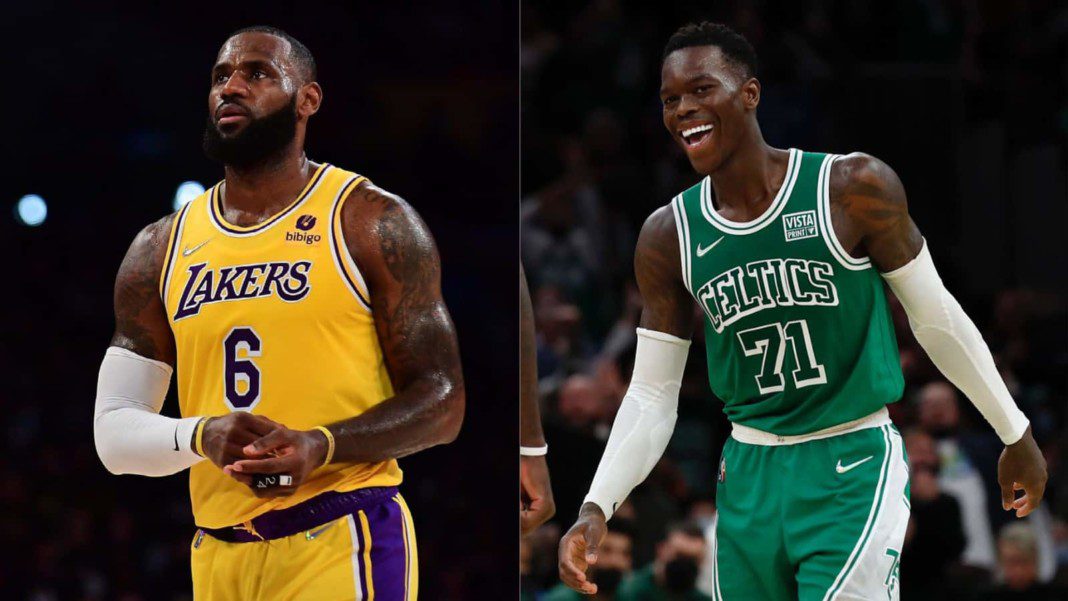 It is no mystery that the Lakers are absolutely tanking this year, and Celtics Dennis Schroder used this opportunity to its potential.
The LA Lakers started off strong. They had a point lead when they went into half time but after half time they repeated the same agonizing mistake that they have been doing so far in the season.  
The Lakers inability to retain a dominant stance in a match is causing them a lot of harm. The Lakers do well for the two quarters but the 3rd quarter shows a totally distorted side of them. The offense gets converted into turnovers, and the defense is all disorganized, and all over the place.
Though there was some hope with Lakers' performance against the Celtics as the key player and the face of the franchise LeBron James would finally come back from his abdominal injury but even James couldn't stop the collapsing Lakers tower.
Dennis Schroder gets a technical foul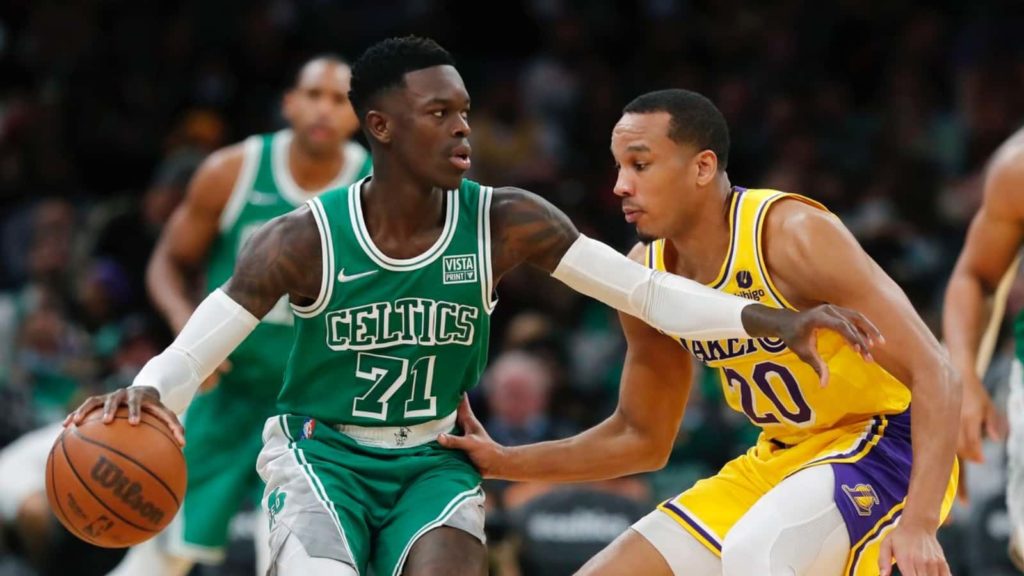 Boston Celtics blew out the LA Lakers in an enticing game of 130-108. The match can be called head-to-head only until halftime because the Celtics just jazzed out the entire audience with a thundering performance in the 3rd and 4th quarters.
Jayson Tatum for the Celtics dropped a 37 pointer with 11 rebounds and 2 assists. And, so did Dennis Schroder. Dennis scored 21 points with 6 rebounds and 6 assists and helped the Celtics take an edge over the Lakers at the later part of the game.
But seems like the adrenaline rush got to his head and messed things up a little. After a timeout when the team was returning back to the court, Schroder took his time in trash-talking the Lakers bench which eventually earned him a technical foul. The irony in this situation is that Dennis is a former Laker and had a tough off-season because of them Maybe he was just making a point, and well, he did.
For the Lakers, Anthony Davis dropped 31 points with 6 rebounds and 2 assists. LeBron James made a comeback with 23 points. The Lakers are to face the Detroit Pistons in their next match on Sunday but the fans are quite ambivalent regarding the Lakers' performance.
Also read: Jayson Tatum registers insane record after dominant victory in Celtics vs…
Also read: "Still trying to push for better in our country"- Milwaukee Bucks'…