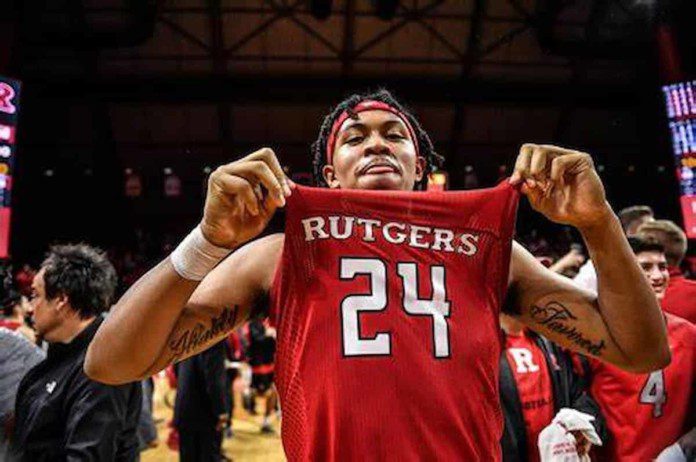 It seemed like No. 1 team Purdue were on the verge of escaping with a 1-point victory against the underdogs Rutgers on Thursday night until Ron Harper Jr decided to take matter in his own hand and knock a buzzer beating game winner, from just inside the half court to ensure that his team pulls off a magnificent upset, bringing the entire bench and the crowd of the basketball court to celebrate with the star of the moment.
Talking about the exceptional performance of Ron Harper Jr, he finished the night with 30 points on 10-for-15 shooting and even went onto add 10 rebounds against his name as well. Moreover, this is the first time when Rutgers have beaten a top-ranked team in program history.  
Also Read: "Brown Bear, Brown Bear, What do you see?"- Twitter reacts to…
Ron Harper Jr takes center stage as Rutgers shock No. 1 Purdue
Talking about the Rutgers vs Purdue game, the latter team went ahead with only 4 second on the clock with Trevion Williams making a layup. With no timeouts, Rutgers inbounded the ball to their marquee Ron Harper Jr, who dribbled the ball down to the half court and knocked a sensational game winner to cause the upset.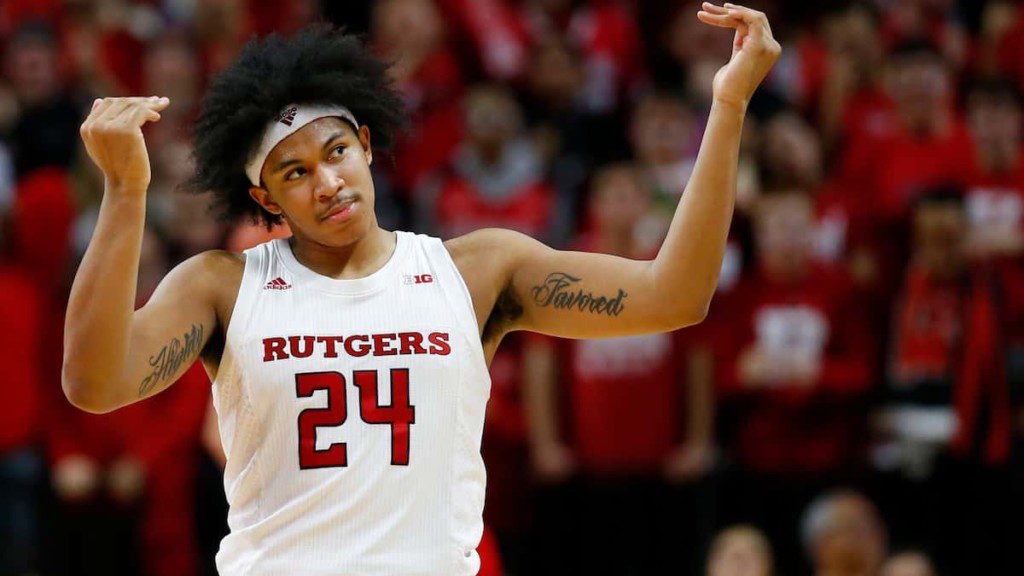 To sum up, Trevion William's performance, he registered 21 points against his name. However, being 8-1, Purdue will be looking at their shot coming which caused Ron Harper Jr to cause the havoc. 
Having said that, take a look at how hoop fans reacted upon Harper's elite game-winner in Rutgers vs Purdue-
Also read: "Get well ASAP bro!"- LeBron James reacts to Trail Blazers CJ…
Also read: Clippers News: "Will give any Coach a headache": Kendrick Perkins reaction…