Udonis Haslem, the celebrated basketball player for the Miami Heat, recently bid farewell to his illustrious career in the NBA. After playing his final regular-season game on April 9, 2023, Haslem made a memorable exit by scoring 24 points as a reserve in Miami's matchup against the Orlando Magic.
Throughout his journey, he has been supported and loved by his wife, Faith Rein. This article explores the life of Faith Rein, the wife of Udonis Haslem, who has played an important role in supporting her husband throughout his successful basketball journey.
Also Read: Who are Gabe Vincent's parents, Cynthia Vincent and Franklin Vincent?
Who is Udonis Haslem's wife?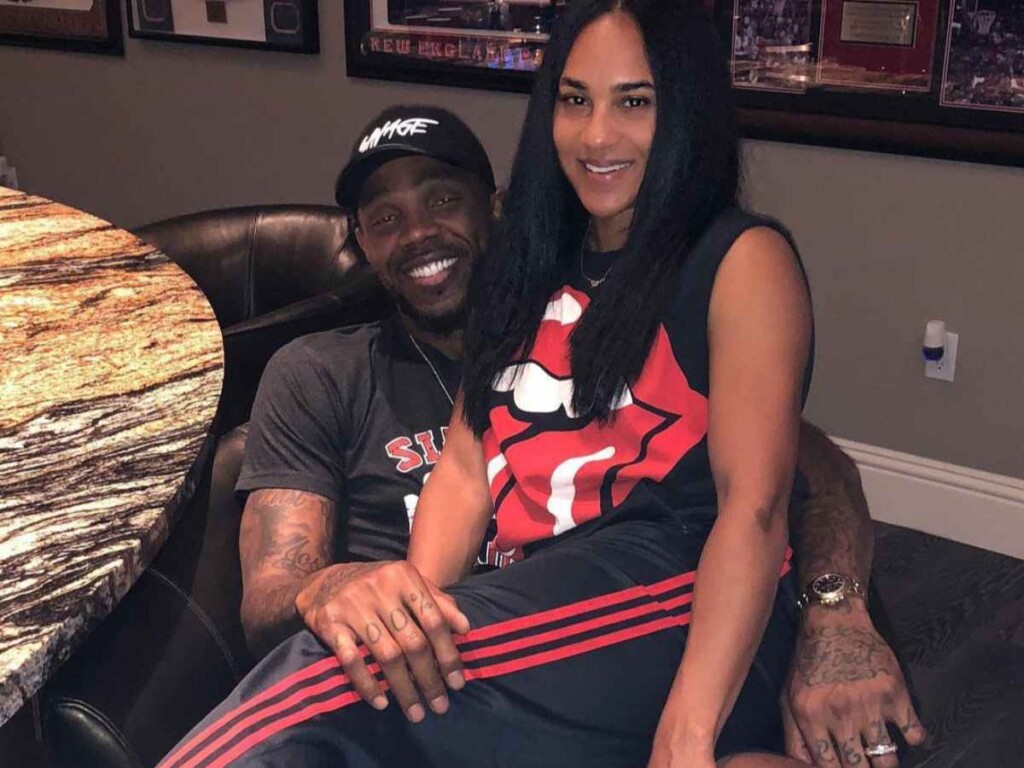 Faith Rein, the wife of Udonis Haslem, has been an unwavering source of love and support for the NBA veteran. Born on April 7, 1981, in Miami, Florida, Faith shares a deep passion for sports, which has strengthened the bond between her and Udonis. Her presence in his life has been a constant source of motivation and encouragement, inspiring him to achieve greatness both on and off the court.
Faith Rein and Udonis Haslem's love story began during their time as students at the University of Florida. After dating for an impressive 14 years, the couple announced their marriage on August 24, 2013. Throughout their relationship, Faith has been a constant source of love, strength, and support for Udonis.
Where is Udonis Haslem's wife, Faith Rein, from?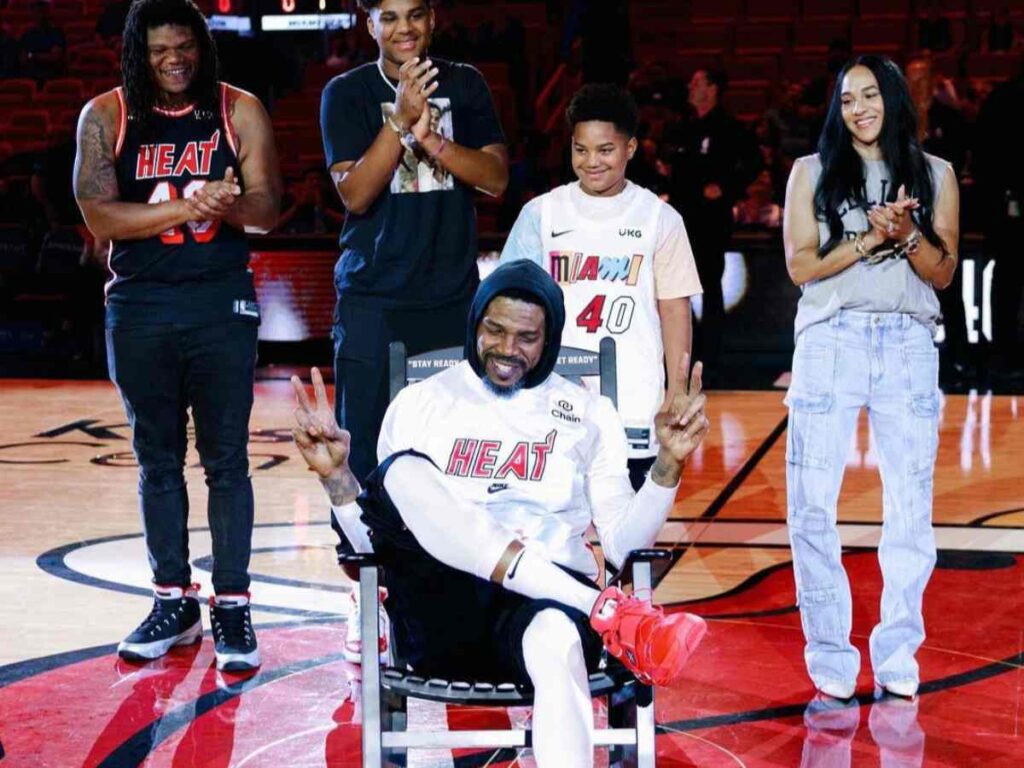 Faith Rein, although born in Miami, Florida, has roots that trace back to Virginia. Born to Gloria and Richard Rein in 1981, she grew up in a culturally diverse background. With a black Baptist mother and a Jewish father, Faith has experienced the richness of different traditions and has developed a deep appreciation for diverse cultures.
Together, Faith and Udonis have built a loving and nurturing family. They have three children named Kedonis, Elijah, and Josiah Haslem, who bring immense joy and fulfillment to their lives. Their home, located in the suburbs of Miami, is a sanctuary filled with love, where their six male King Corsos add to the warmth and happiness of their family dynamic.
What does Udonis Haslem's wife, Faith Rein, do for a living?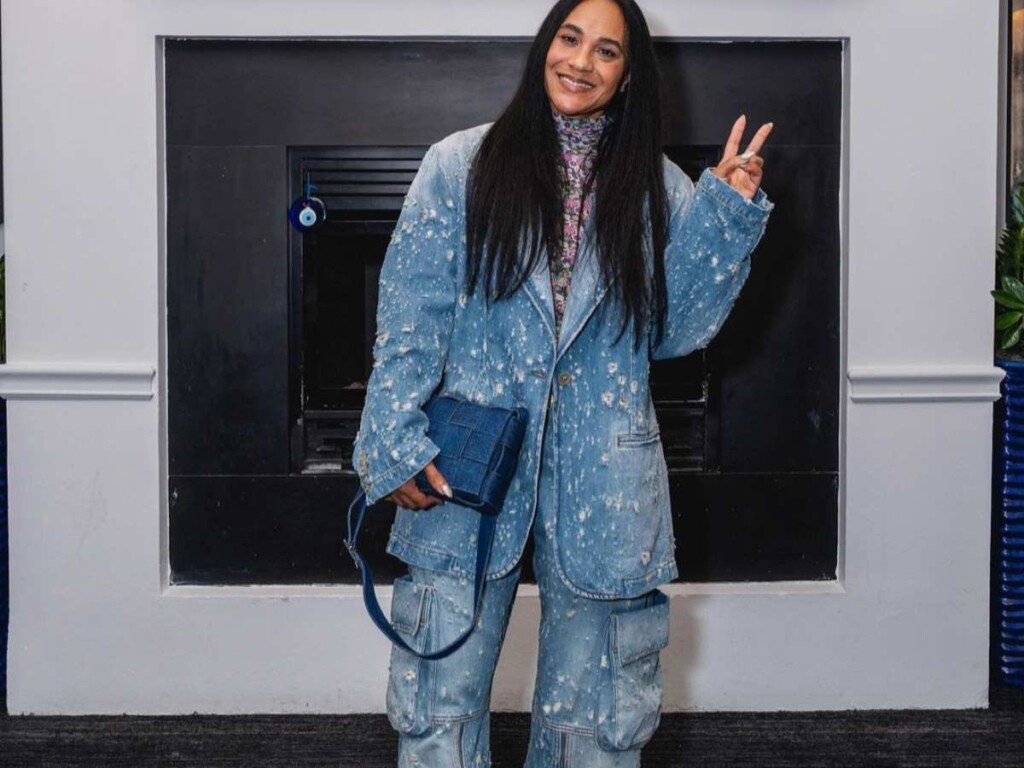 Faith Rein, the wife of NBA veteran Udonis Haslem, is a dynamic individual with a diverse range of roles. She is an athlete, boy mom, wifey, investor, and brand ambassador of The Flowery, Faith Haslem. Faith shares her experiences and insights through various platforms, including her appearances on the Dear Young Queen podcast.
In an episode, she discusses growing up as a biracial woman, interracial relationships, life as a student-athlete, and 20 years back when she crossed paths with her husband for the first time. Faith Rein's multifaceted life and engaging discussions highlight her ability to connect with others and share her unique perspective.
In case you missed it: