Nikola Jokic has been in the league for good eight years now. During this time he's been called by many names like "The Big Honey," "The Cookie Monster" and the "Joker." But in the past years many refer to the best playmaker in the league as "Joker," and that's the only nickname that has lived for Nikola Jokic. The basketball world loves this popular nickname but not many know the reason and origin behind it.
Nikola Jokic's nickname, Joker isn't related to the DC comics supervillain and arch-nemesis of Batman. It is also not related to another Serbian athlete, Novak Djokovic who shares a very similar nickname with Nikola Jokic. The reason also isn't his seriousness on the court and funny side off the court. Instead, all of this was started by the 2×MVP's former teammate, Mike Miller. Mike Miller tweeted out the nickname in 2019 but that's not the actual origin and the story dates back even further.
Mike Miller spent his last two seasons with the Nuggets (2015-2017) and during that time he wasn't able to correctly pronounce Nikola's surname, Jokic which sounds, like "Yo-kitch" when pronounced. So Mike Miller being a smart man instead of practising the pronunciation gave the Serbian giant a nickname and that's how "Joker" originated. And, with time passing by that's what everyone calls him, and the big kind, and funny guy now also is a villain when he wants to be one.
Related: RIDICULOUS STAT suggests Nikola Jokic and Nuggets will sweep Jimmy Butler and Heat
Can Nikola Jokic clown the Miami Heat to win his first ring?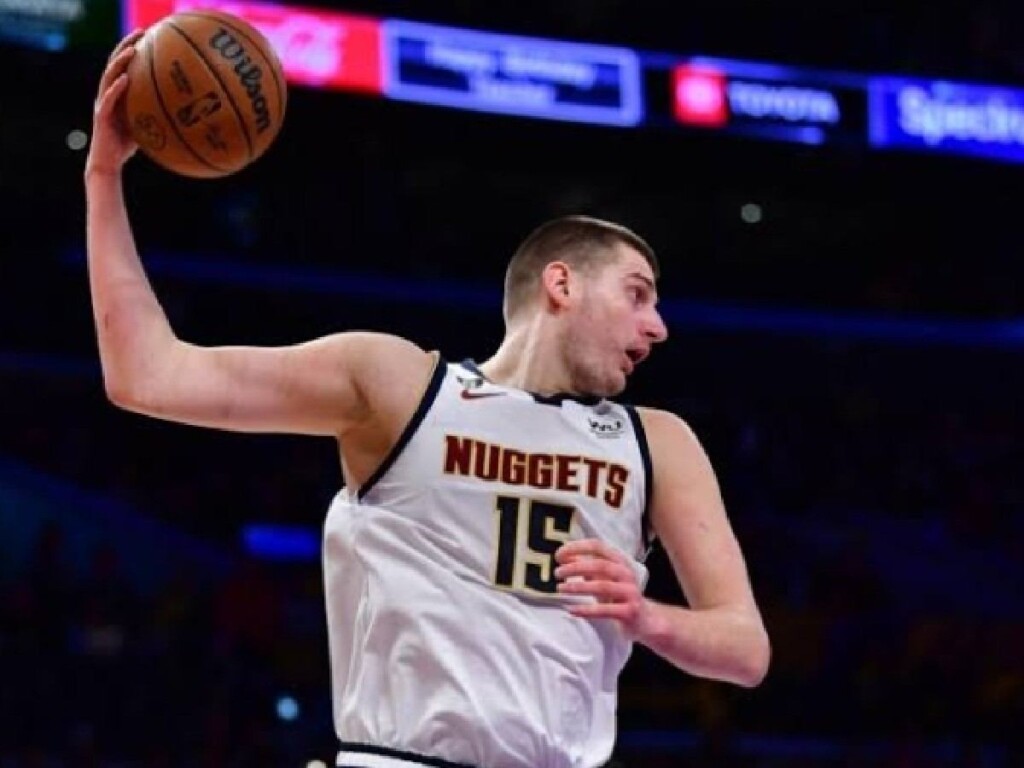 Nikola Jokic has successfully led the Denver Nuggets to the 2023 NBA Finals and is just some wins away from winning it all. But the road isn't easy for him and the squad as they are facing the legendary 8th seed Miami Heat led by Jimmy Butler. But being the joker, Nikola Jokic can easily clown them. He has already started dominating them with his plays on the court. And, it's just his influence that keeps both ends under the control of the Nuggets.
Nikola Jokic has already clowned the league with his greats and now it's the Jimmy Butler-led Miami Heat's turn. As he has a deep team to support him while he records some triple-doubles and dubs. So him getting his first ring this year is possible. But again, it's the NBA Finals and we never know when the tables turn. Also, the playoffs this year have been super dramatic and unpredictable. So the Joker will have to be locked in if he wants to earn a ring.
In Case You Missed It: