Christopher Mpofu has been a mainstay in the Zimbabwean pace bowling set-up for more than 15 years now and for followers of Zimbabwean cricket or even cricket in general, the pacer should be a familiar face. A tall seamer who gets good movement and has a technically astute action, the 34-year-old has time and again come up with match-winning performances with the ball for his country.
In a career that has seen him play 84 ODIs, 15 Tests and 24 T20Is, Mpofu has returned more than decent figures of 91, 29 and 20 wickets respectively. Starting out as a young 19-year-old with barely any experience at the highest stage, Mpofu has showed remarkable progress to reach the heights he has in his career.
Firstsportz caught up with Mpofu and the Zimbabwean opened up about his early life and favorite memories on the field.
'Didn't particularly like watching cricket in my childhood'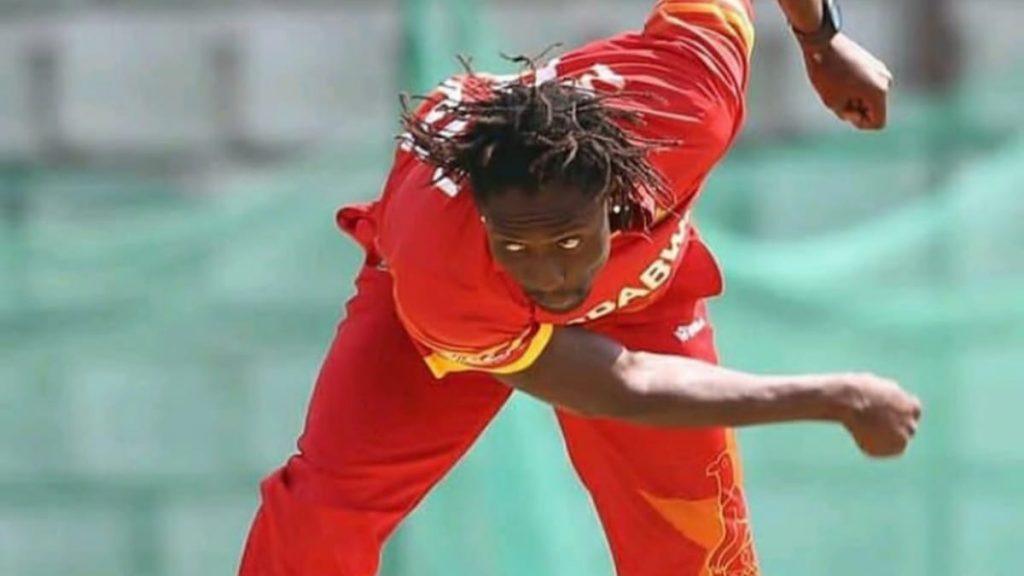 We began our interview by asking Mpofu about his early years and how he came to be a cricketer. The Zimbabwean answered saying that he never really thought he would be a cricketer. "I can't say I ever dreamt in my childhood of being a cricketer. I started cricket only when I was about 16 years of age. I didn't particularly like watching cricket. When India came to Zimbabwe in 1998, I remember switching off the TV when it was on. I was more interested in football and I did a lot of athletics in my early years," he said.
Mpofu played cricket for the first time when he was 16 and by the time he was 19, he had already become an international cricketer. Mpofu said, "When I started it was harder because everybody was young and we went straight to the national team. But we adapted and started to grow and soon started competing at the highest level."
Mpofu credits his coaches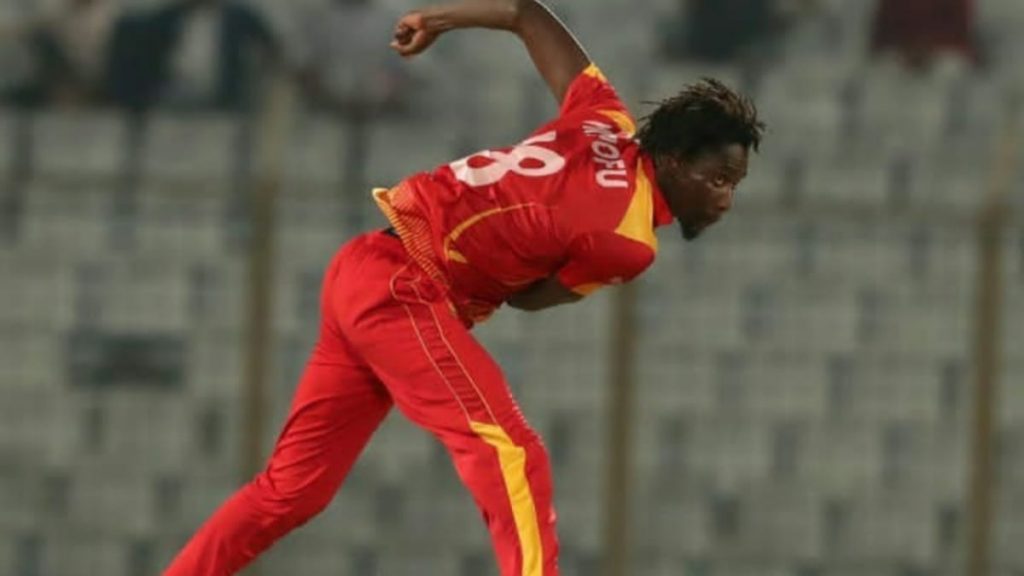 Mpofu then recalled how the coaches he has played under, helped him develop as a cricketer. "I got coached by Damien Fleming when I went to the academy in Australia. I had been playing for two years only when I was coached by him. I was still young but learnt a lot from him. I learnt a lot from Heath Streak as well. He was very influential in my career. Alan Butcher was another one who helped me a lot. I had such other wonderful coaches like Butcher, Phil Simmons and Pommie Mbangwa who played a big role in my career. I looked up to all of them and still do. I'm grateful for all things that I learned under their coaching," Mpofu recalled.
When asked about what the best advice he has received from his coaches is, Mpofu said, "Best advice I've received from coaches is to follow my heart and trust in myself. Something that I've always done. Things haven't been rosy but I've always trusted in myself."
Mpofu recalls fond memories of the 2011 Cricket World Cup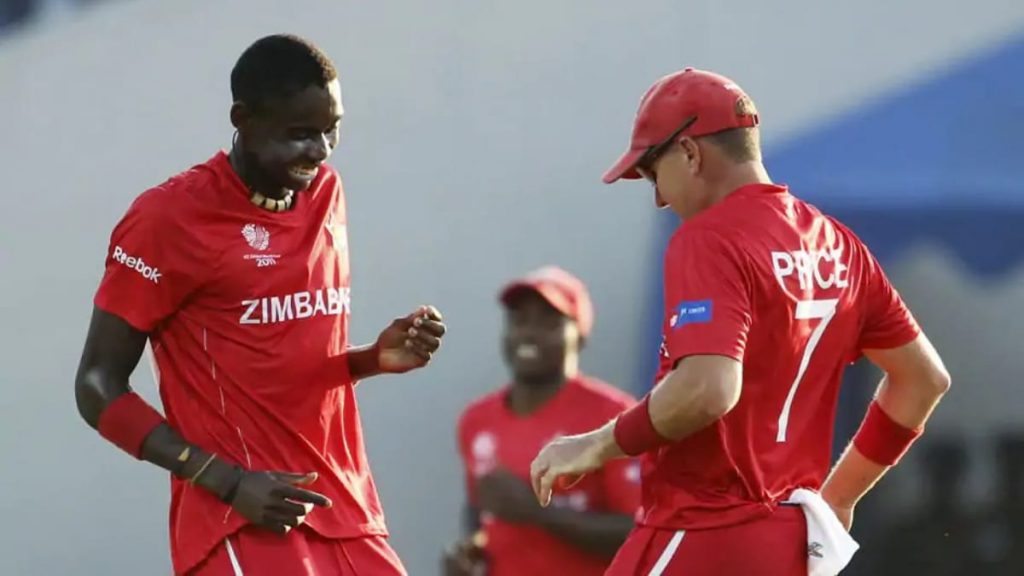 Mpofu had a memorable 2011 World Cup in terms of individual performance. The pacer picked up 7 wickets from 4 matches at an excellent average of 22. Although his team didn't do well in the tournament, Mpofu stated that he had fond memories of it because of how he was in top form.
"Individually speaking, the 2011 CWC was one of my favorites though it wasn't great for the team. I was in a happy space then and performed really well. I really loved playing against Australia. I had a great game against them. We lost the match but we bowled really well to the Pontings and Watsons which in itself was something of a dream," the bowler recalled.
Something that caught the attention of cricket enthusiasts and fans in the 2011 World Cup was the celebratory jig that Mpofu and his teammate Ray Price would break into, every time a wicket fell. We asked Mpofu about it and he said, "Ray and I came up with the celebration when we saw a few guys from Kenya doing something similar. So we thought why don't we do something to enjoy the beautiful moments. Ray taught me one thing: Always play each game like it is your last. It was a pleasure to play with Ray. He was a great person and a great teammate to have around."
Mpofu looks back on his favorite moments on the field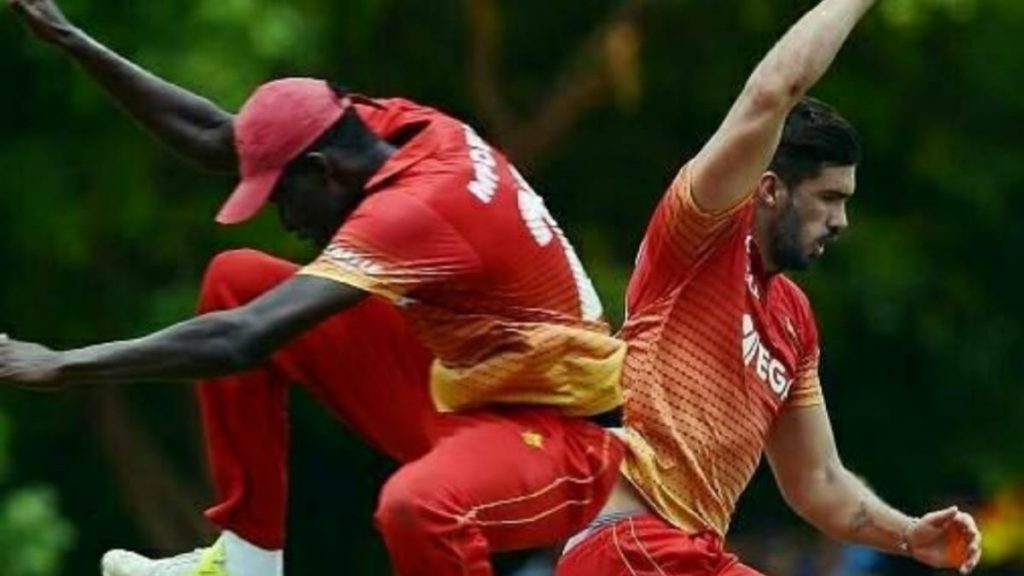 When we asked Mpofu about his favorite moments on the field apart from the 2011 CWC, he recalled an ODI against Afghanistan in 2017 where Afghanistan were cruising at 121/5 while chasing 130 but lost their last 5 wickets for 5 runs thanks to Mpofu's three-wicket-haul. "The game against Afghanistan in Harare is one of my favorites. The match didn't seem like it was going our way. We were dead and buried. But I picked up three wickets at the death and got 'Man of the Match'," Mpofu recalled.
"There was also a T20 against India in Harare 2015. I got 3/20. I got wickets of amazing players and it was one of my most cherished moments. The series was one of my most memorable ones. We drew the series 1-1 against India. Those were memorable times. I definitely enjoy playing against India. The challenge is amazing," he added.
Mpofu speaks about Zimbabwean cricket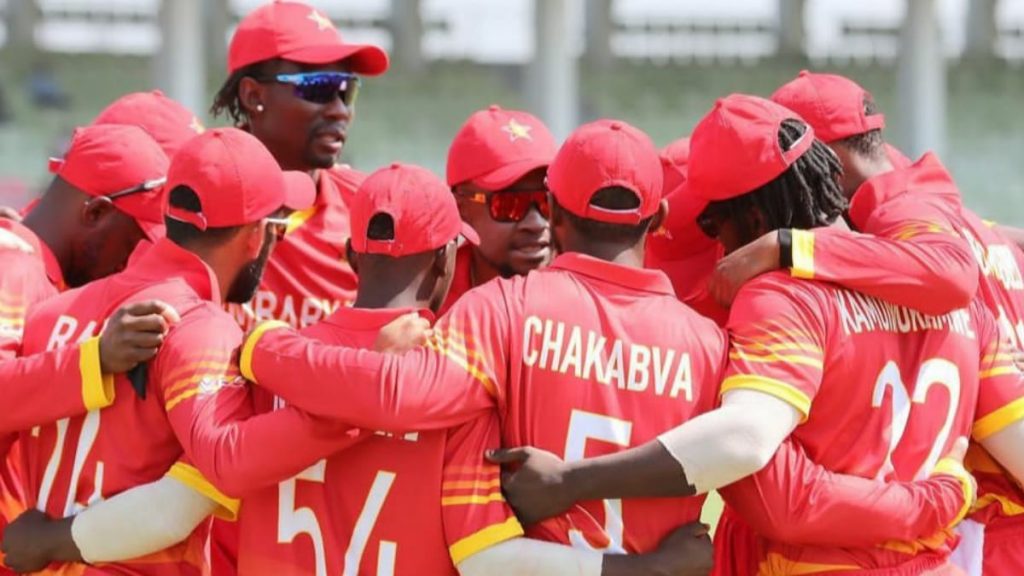 Speaking about the current crop of Zimbabwean players, Mpofu displayed optimism saying, "We have amazing youngsters who are coming through the ranks and will be really good. We've got an amazing future as a team. There are a lot of changes that are happening. Guys are playing to win now, and not only to compete."
We then quizzed Mpofu about who he thinks is the greatest cricketer Zimbabwe has ever produced and Mpofu stated that it was without a doubt, Andy Flower. "The Zimbabwe GOAT for me is Andy Flower. His numbers speak for themselves. Scoring 200 against India in India is no joke. It just shows how amazing he was. He is one of the greatest of all time in world cricket; not only in Zimbabwean cricket," he said recalling Flower's innings of 232* against India in Nagpur in 2000.
'Pace bowling has evolved over the years'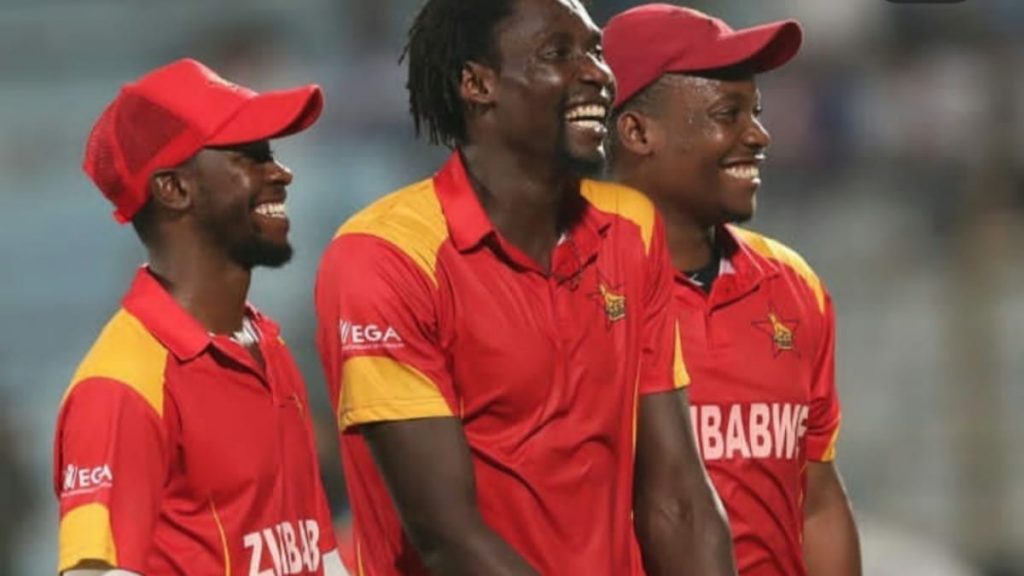 Speaking about the evolution of pace bowling and the role of a pacer in limited overs cricket, Mpofu said, "Pace bowling has evolved. It's more about skill now than raw pace. You've got to be a step ahead of the batsmen and use your variations and changes of pace. Boundaries have also become smaller so as bowlers, we have to use variations."
Before he signed off, we asked Mpofu to choose one bowler among the current ones whom he enjoys watching. The Zimbabwean chose Jasprit Bumrah and stated that the Indian pacer was destined for greatness. "At the moment, I enjoy watching a lot of pace bowlers. I love white-ball cricket so I'll say Bumrah. He is phenomenal. Trent Boult and Kagiso Rabada are two others I enjoy watching. At the moment however, Bumrah is the best from what I see," he stated before signing off.
Entering the international arena at just 18 years of age and just two years of cricketing experience, Christopher Mpofu is testament to the fact that with determination and, like he stated, 'trust in oneself', one can go a long way in life.
Also Read: Firstsportz's Exclusive Interview with Paul van Meekeren