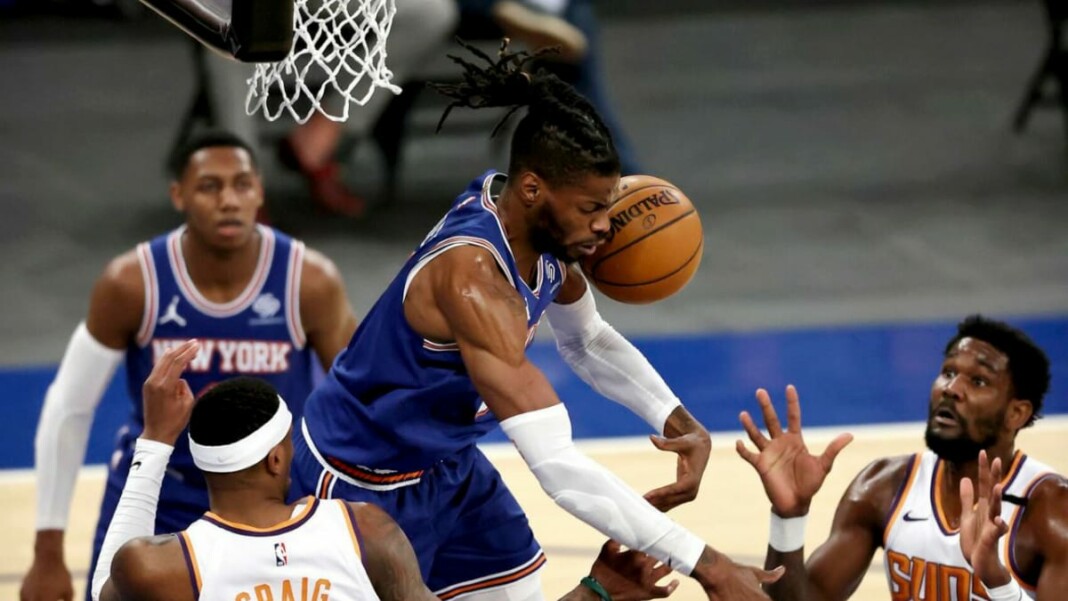 The New York Knicks are having change in fortune like never before. They were on a 9 game win streak in the league until losing to the Phoenix Suns today. The New York Knicks is being led by Julius Randle and they are ruling the Atlantic division since then. The team has climbed up to #4 in the Eastern Conference. The underdogs are now solidifying their position in the top tier of the EC. Many NBA analysts have come up in contention of a probable title winning season for the New York Knicks as well. Are the New York Knicks posing a threat for the top seeded teams in the conference?
The Knicks ended their win streak against Phoenix Suns today. The intense game closed out on 110-118 after a great performance by guard Devin Booker. While DeAndre Ayton stood strong under the rim with 13 rebounds, veteran Chris Paul added 20 points by the end. NY did not give up easily against the #2 team in the West. Julius Randle was contained well and could manage to score 18 points only. But legendary Derrick Rose, rose to the situation scoring 22 important points for the team. The New York Knicks turnout has been very influential.
NBA analysts predict New York Knicks rampage over Brooklyn Nets
The way New York Knicks are moving up the ladder, it is making a worrisome situation for the other teams. NBA analyst Stephen A. Smith recently praised the Knicks for their great development. He said, "It's everything when you've never won a title since 1973… When you've never been relevant for the last quarter of a century, of course, it's a big big deal… This is the #1 defense in the NBA, they play together, they're building a culture." This has been the best season for the New York Knicks since the last decade.
Stephen added, "The more the NY Knicks elevate in the level of relevance, the more pressure it puts on Brooklyn Nets to win the chip because the Knicks getting to the second round of the playoffs is a better scoring than Brooklyn going to the finals and losing, you heard it here first." Well, Brooklyn Nets are in danger of blowout in the playoffs. The New York Knicks are a better team in the 2nd round as said by Stephen. They will somehow manage to get past Nets.
Brooklyn Nets are 3-0 against the New York Knicks, but these wins have been come out of close margin. While Nets are star studded, New York Knicks still managed to pout ample pressure on the side. Julius Randle is averaging MVP numbers so far. Even Derrick Rose can come in handy just at the required time. There is high possibility the under dogs may dethrone Brooklyn Nets who re the top contending team for title this year.
Also Read: "Back to back": Anthony Davis gears up for consecutive matches after ample rest period following his injury